SPECIALIZED PUBLICATIONS
We present our most outstanding publications
Iberdrola is making available to its user some of its outstanding publications, all of them produced with a mainly informative aim.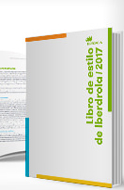 Style Guide
Discover the Libro de estilo de Iberdrola and its equivalents for English (Style Guide), Portuguese (Guia de recomendaçoes para a escrita Iberdrola-Brasil) and Basque (Estilo Liburua).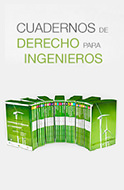 Law for engineers
These works join the training and social ends: financial profits made will go to the energy access program by the ICAI Engineers for Development Foundation.
OTHER PUBLICATIONS
Ejército y Derecho a principios del siglo XX shows the importance and repercussion that Law applied to military matters has had in society. Key topics for understanding the history of Spain in the 20th century, particularly the armed conflicts that defined a convulsed and changing century, are reflected in this unique work. The historical evolution of International Law, the most relevant legal-penal aspects and the analysis of numerous treaties and conventions that took place in that period are some of the most important areas analysed in this volume.

More information about this publication

The purpose of Electricity. Basic Manual for Lawyers, is to bring and explain the world of engineering and electric power to legal professionals in a simple, didactic, and reader-friendly manner, in order to help them gain a better understanding of a highly technical and complex sector.

These publications are prepared in collaboration with the Engineers' Association of I.C.A.I.

More information about this publication

This work, sponsored by Iberdrola to mark the centenary of the installation of the Spanish Protectorate in Morocco, sets out to analyse and explain this important period between 1912 and 1956. Its 1,500 pages explore the period from a political, military, legal, social and cultural perspective.

With this publication, Iberdrola further reinforces its commitment to education, by offering an informative work that explores in a detailed and yet readable way the influence each country had on the other.

More information about this publication