EXHIBITION 'GIORGIO MORANDI AND THE OLD MASTERS'
The work of Giorgio Morandi from a new perspective
From 12 April to 6 October 2019, the Guggenheim Museum Bilbao hosted the exhibition 'A Backward Glance: Giorgio Morandi and the Old Masters', sponsored by Iberdrola.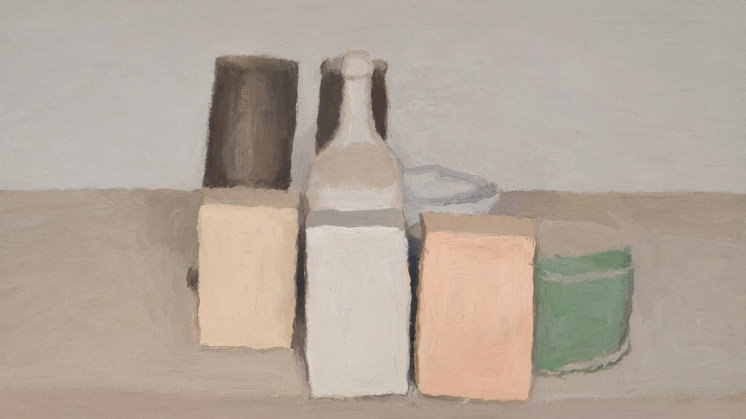 Giorgio Morandi, 'Still Life', 1956.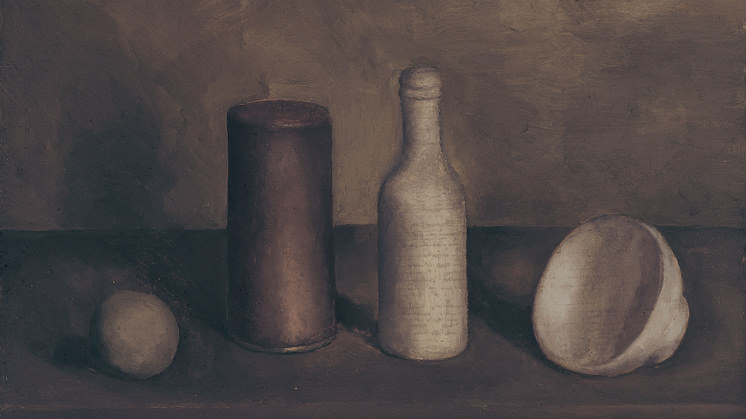 Giorgio Morandi, 'Still Life', 1920.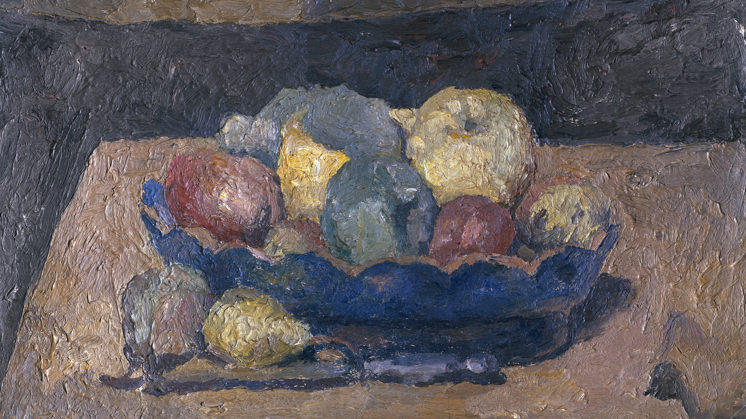 Giorgio Morandi, 'Still Life with Fruit', 1927.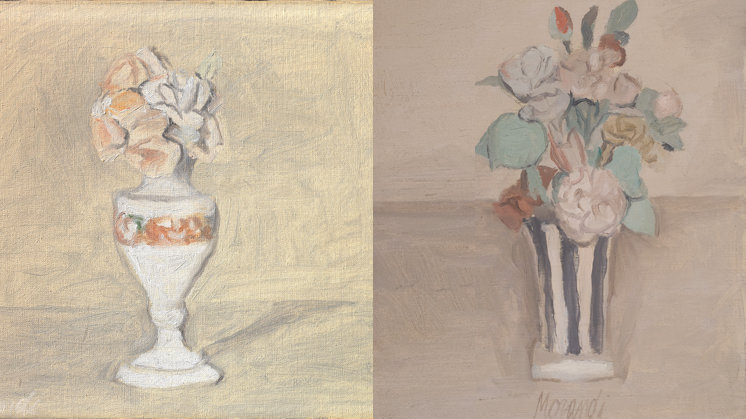 Giorgio Morandi, 'Vase with Flowers' (1947) and 'Flowers' (1950).
Giorgio Morandi, 'Still Life', 1955.
The Guggenheim Museum Bilbao presented, on April 2019, A Backward Glance: Giorgio Morandi and the Old Masters

External link, opens in new window., an extensive journey through the work of one of the great 20th-century Italian painters that revealed the relationships between his still life paintings and some of his main influences in the history of art.
Sponsored by Iberdrola, this exhibition brought together for the first time a wide selection of Morandi's exceptional paintings and some of the works of the Old Masters that influenced his artistic technique throughout four decades, from the interwar period until the beginning of the 1960s.
Download press release [PDF] External link, opens in new window.
INFLUENCE OF THE OLD MASTERS
While studying at the Bologna Academy of Fine Arts, Giorgio Morandi concentrated on engraving and painting landscapes and still lifes, styles that would predominate later in his work. Initially under the influence of the Italian Masters (Giotto, Uccello, Masaccio) and later Cézanne, the Cubism and the Futurism, his work gradually took on a metaphysical orientation.
From 1920 he dedicated himself to the study of the reality of objects (bottles, vases and boxes) and landscapes, which he reduced to an essential sobriety. His painting, quintessentially figurative, differs from other 20th-century pictorial art in its unique intensity, beauty, and timelessness. Inspired by the most everyday objects, Morandi's still lifes, extraordinarily personal in their composition, colouring and light, push the artist's love of purity, concentration and essentialism to the extreme.
This exhibition invited contemplation of the work of this Bolognese painter from a fresh viewpoint. Each one of the three rooms that housed it created a dialogue between Morandi's paintings and those of some of the Old Masters, highlighting the main characteristics that the artist absorbed from his predecessors: the theatricality of Spanish 17th-century painting, the naturalism of the Italian Seicento, and the intimacy and geometry of Chardin.
IBERDROLA AND THE CULTURE
This exhibition is another example of Iberdrola's firm commitment to the promotion of culture. Through our collaboration with the Guggenheim Museum Bilbao, we are responding to Sustainable Development Goal 11, that promotes, among other initiatives, the preservation and restoration of artistic and cultural heritage with the aim of helping to achieve more sustainable cities.