OBJECTIVE: EQUALITY
We are putting all our energy into helping you make history
#women #social action #gender equality
For Iberdrola, sport is a key driver of progress towards equality. The company has been promoting women's sport for years as a way of improving the recognition of women in society and promoting their empowerment and independence through values such as teamwork, effort, tenacity and self-improvement. These are values that Iberdrola shares and which have made it a world leader in renewables.
Carousel of images and videos
FOUR EXAMPLES OF SELF-IMPROVEMENT
Iberdrola is a brand committed to equality and support for women through sport. In order to give visibility to Spanish sportswomen, it is launching the campaign: Objective: Equality highlighting the values we share: teamwork, effort, tenacity and self-improvement.
Under the banner We are putting all our energy into helping you make history, the campaign offers four great examples of Spanish sport: karateka Sandra Sánchez, badminton player Carolina Marín and the Spanish women's hockey and rugby national teams.
A FIRM, GLOBAL COMMITMENT TO EQUALITY
Gender equality is one of the core values of Iberdrola group and forms part of its commitment to the United Nations Sustainable Development Goals, specifically SDG 5. In 2016, with the approval of its Equal opportunities and work-life balance policy, the company was a pioneer in its firm, global commitment to equality and the empowerment of women.
In terms of diversity and inclusion, this commitment to creating sustainable value has led the company to significant achievements with its employees and also with customers, suppliers and society in general, as stated in its Diversity and Inclusion Report 2019 [PDF].
In addition, the company channels its commitment to equality and support for women through its promotion of women's sports, which it considers to be the ideal vehicle for progressing towards effective equality, by contributing to the promotion of talent and social development.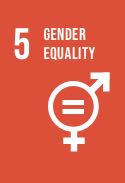 Committed to SDG 5
Iberdrola group works to achieve the goal set by the United Nations of gender equality and the empowerment of all girls and women.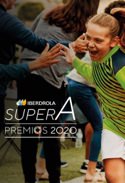 Iberdrola SuperA Awards
The group rewards the best initiatives launched in Spain to promote equality and the empowerment of women through sports.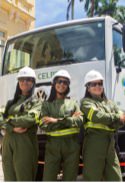 We encourage women in STEM careers
Iberdrola has numerous initiatives to increase the number of women who pursue STEM careers as a way for women to develop professionally.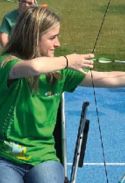 MAJOR PROMOTOR OF WOMEN'S SPORTS
Thanks to its alliance with the Higher Council for Sport through the Women's Universe programme, the company became the first company to make a global commitment to promoting women's participation in sport as a means of promoting equality.
Today, Iberdrola is the main driver of women's sport in Spain. It supports 16 sports federations (gymnastics, triathlon, rugby, canoeing, badminton, football, handball, volleyball, hockey, table tennis, athletics, karate, boxing, surfing, ice sports and fencing), selected for their outstanding record, high level of participation and the existence of programmes to promote grassroots sport. In addition, it promotes sport practised by women at all levels (school, amateur and professional), contributes to creating new role models in society and encourages healthy habits from an early age.
The support of the company, which gives its name to 22 top-tier leagues and 35 other competitions, has allowed the number of federations in these 16 disciplines to grow by 32 %, reaching 316,514 in 2018.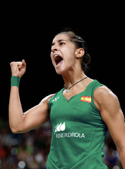 Supporting women's sports
Iberdrola supports the stars of women's sport and promotes the sport practised by women at all levels: school, amateur and professional.