NEW YORK CLIMATE WEEK 2022
The global commitment to a green transition
#events #United States #climate action
New York City hosted the 14th edition of Climate Week 2022 (September 19-25), resuming its face-to-face format under the slogan Getting it done. As in previous editions, the event was presented as a platform for connection and dissemination, focusing on the fulfillment of climate goals and the need to increase the commitments made by companies, governments and organizations.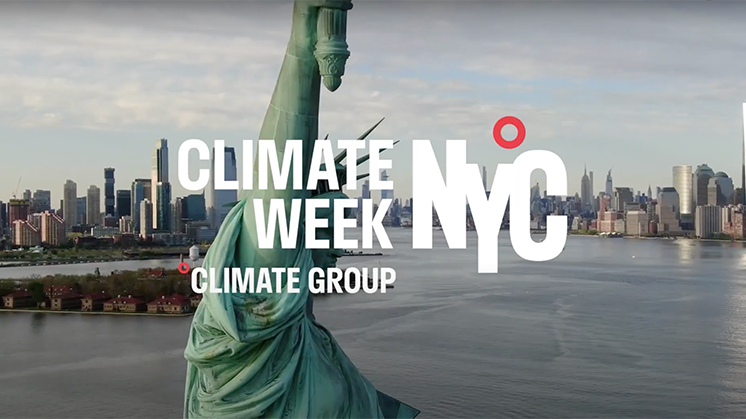 New York Climate Week 2022 advertisement.
The Iberdrola group, world leader in the fight against climate change, participated in the New York Climate Week 2022 (held from September 19th to 25th). A global opportunity to join efforts to accelerate climate action and assess the progress of this commitment before COP27, to be held in Egypt in November 2022.
Issues around the energy transition and transport , emerging trends towards net zero, and the green economy are part of the current debate to drive climate action. That's why New York Climate Week creates an ambitious platform to bring together the most influential leaders from business, government and the climate community, along with the UN General Assembly and the City of New York, to explore what the international response to today's multiple interconnected crises should be.
This year's theme will revolve around ten major themes: built environment, energy, environmental justice, transportation, finance, sustainable living, nature, politics, industry, and food.
All the information about New York Climate Week
IBERDROLA, AT THE FOREFRONT OF CLIMATE ACTION
Iberdrola has invested 120 billion euros in renewable energies, electricity grids and storage over the last two decades. A pioneering commitment to clean energy that has placed it in a leading position in terms of climate action, with CO2 emissions that are already six times lower than those of its European competitors.
But the group's climate commitment does not end there: Iberdrola has pledged to invest an additional 150 billion euros by 2030 to continue to lead the energy transition facing the global economy. Its goal is to achieve carbon neutrality in Europe by 2030, 20 years before the horizon set by the Old Continent, and to be a carbon neutral company globally by 2050.
With its support for initiatives such as New York Climate Week, Iberdrola stresses the need to act urgently to keep global warming below 1.5 ºC and mitigate the effects of climate change on the planet. This will only be possible by joining efforts of all agents from all geographies and sectors to multiply the effectiveness of individual commitments and find new solutions.
In this respect, the electricity industry plays a key role. Renewable energies, smart grids and the electrification of energy uses will be the key vectors for the decarbonization of the economy. And Iberdrola group is working to remain at the forefront of this green transformation.
Ignacio Galán: "The global energy crisis is making the case for renewables beyond climate change"

In this tribune for Fortune magazine, Iberdrola's Chairman urges to redouble the commitment to the energy transition through electrification by means of renewables, grids and storage. Although efforts to implement clean energy have been remarkable, Galán calls for the need to strengthen the economic, political and regulatory frameworks in most countries of the world to accelerate investments in renewable energies.

External link, opens in new window.

Galán reaffirms Iberdrola's investment commitment to the global energy transition

At Climate Week in New York, Iberdrola's Chairman reaffirmed the company's commitment to investing in the green transition and called on policymakers and private sector companies to work closely together to overcome the barriers that continue to hinder the deployment of clean energy and the necessary investment in renewables, grids and storage.

Energy transition, the only answer to the crises

External link, opens in new window.

The director of Climate Change and Alliances at Iberdrola, Gonzalo Sáenz de Miera, warns in this article for La Razón of the need to replace fossil fuels with renewable energies. The patent effects of climate change and the repercussions of the war in Ukraine have exposed the vulnerabilities of the current economic model and energy sector. Sáenz de Miera stresses the need for lasting responses and decisions focused on the implementation and development of green economy measures.
UITP Global Public Transport Summit

We participated in the Global Public Transport Summit organised by UITP in Barcelona with a focus on sustainable mobility and innovative transport solutions.

Add to calendar
UITP Global Public Transport Summit

We participated in the Global Public Transport Summit organised by UITP in Barcelona with a focus on sustainable mobility and innovative transport solutions.

Add to calendar
COMMITMENTS ANNOUNCED DURING CLIMATE WEEK
Announcements on climate finance and the transition away from fossil fuels, as well as pathways to a sustainable energy transition took centre stage during Climate Week 2022, which was marked by the energy crisis resulting from the war in Ukraine.
António Guterres, Secretary-General of the United Nations, has defended the need to boost renewables as the only path to real energy security. Guterres therefore argued that the share of clean energy in global electricity generation must increase from almost 30% today to more than 60 % by 2030, and to 90 % by 2050. "Business and government leaders must stop thinking of renewables as a distant blueprint for the future," the UN chief stressed. "Without renewables, there can be no future," he concluded.
Among the commitments announced, the following stand out:
The US

has committed $369 billion a year to climate change. This includes new investments in coastal wind and solar energy, doubling the effort to achieve zero-emission vehicles, increasing energy efficiency, supporting clean manufacturing. It is expected to reduce emissions by 1 gigatonne per year. The US government has announced that it will provide more than $11 billion a year in international climate finance to help low-income countries meet their climate goals.

Spain

has announced that at COP27 it will present, together with Senegal and the United Nations Convention to Combat Desertification, an International Drought Resilience Alliance to promote innovation, technology transfer and mobilise resources to address this threat.

Portugal

has committed to increase its share of renewables in electricity consumption from 60 % to 80 % by 2026.

The Climate Group

- co-organiser of Climate Week New York - has launched the report "Ambition on Renewables at the G20" together with the Carbon Disclosure Project (CDP) and the think tank and governance group REN21. Entitled "Ambition on Renewables at the G20", the document aims to boost efforts on renewables and climate policy.
ALIGNED WITH CLIMATE WEEK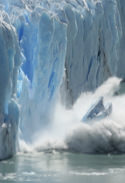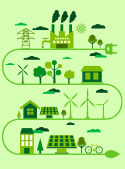 ALL THE INFORMATION ABOUT
NEW YORK CLIMATE WEEK
What is Climate Week NYC?
Climate Week NYC is a climate summit that brings together leaders from government, business and civil society, as well as local authorities and international organizations to discuss how to curb global warming.
Why is Climate Week NYC celebrated?
Climate Week NYC aims to rebuild the global economy for people and for the planet as a pathway to a better future. To this end, it seeks to reduce global greenhouse gas emissions by half between now and 2030.
Who is organising Climate Week NYC?
Climate Week NYC is organised by The Climate Group, in partnership with the United Nations (UN) and New York City Council. The Climate Group is an environmental NGO working to accelerate climate action to limit the global temperature rise to 1.5 °C.
When did Climate Week NYC 2022 take place?
Climate Week NYC 2022 was held from 19 to 25 September.
What were the themes of New York Climate Week 2022?
In 2022, New York Climate Week revolved around ten main themes: built environment, energy, environmental justice, transport, finance, sustainable living, nature, politics, industry and food.
What activities were carried out as part of the New York Climate Week 2022?
The climate summit began, as in the past, with an opening ceremony, where government and business leaders outlined their commitments to climate action and proposed ways to make further progress towards climate goals.
Climate Week emphasised the participation of civil society and they were invited to take part in a series of interactive and networking sessions, from open discussions and debates to closed-door roundtables, collaborative workshops and networking receptions.
What was the slogan of Climate Week NYC 2022?
The slogan for 2022 remained the same as in the previous edition and was again: Get it done.