World Earth Day 2023 calls for more effort to "invest in our planet"
The 53rd World Earth Day 2023, celebrated on Saturday 22 April, is under the slogan "Invest in our planet". The call of hundreds of thousands of people for a global alliance to act, innovate and implement measures to protect the environment among all: companies, governments and citizens. All represented and all responsible.
Saturday 22 April 2023 marks the 53rd edition of Earth Day, a day to highlight the importance of our planet and the conservation of its ecosystems on all continents and oceans. This celebration mobilises a billion people every year and is backed by a huge international environmental and social movement. Under the theme Invest in our planet, this year's Earth Day Network highlights the importance of devoting our time, resources and energy to solving climate change and calls for an alliance for the planet to: "Act (boldly), innovate (broadly) and implement (equitably). Business, governments and citizens: all represented and all responsible".
Like Environment Day on 5 June, International Biodiversity Day on 22 May or International Forest Day on 21 March, World Earth Day - also called Mother Earth Day - has a huge symbolic component, with marches, rallies and volunteer events, but it is much more. On 22 April, thousands of actions with a real impact on our environment are scheduled: Climate action for the respect and care of natural resources such as water or forests, as well as for the reduction of our greenhouse gas emissions that cause global warming and climate change.
Diverse and forceful gestures to, together, prevent, halt and reverse the degradation of ecosystems, in order to help eradicate poverty, combat climate change and prevent mass extinction. A series of small goals that can be perfectly encompassed within the 17 Sustainable Development Goals (SDGs) to which Iberdrola is actively committed.
How to participate in Earth Day
What can I do for Earth Day? There are as many options as there are people, organisations and contexts to help restore the Earth as political leaders decide to take decisive action to reduce carbon emissions globally. Here are five ideas highlighted this year by the Earth Day Network for inspiration.
Climate literacy
Environmental education, coupled with strong civic education, will build a sustainable consumer market, create green jobs and enable citizens to engage with their governments to address the climate crisis.
Reducing plastic consumption
Plastic pollution is one of the biggest threats we face today. It is up to us to change attitudes and behaviours in our environment to put an end to single-use or disposable plastics and to raise awareness about their harmful effects on our environment.
Tree planting
Reforestation is a powerful alternative to global desertification. The Earth Day reforestation campaign has planted tens of millions of trees since 2009 with The Canopy Project, working around the world to strengthen communities. At Iberdrola, we are committed to planting 20 million trees by 2030.
Contributing to the global cleanup
Nowadays there are hundreds of cleanup initiatives where you can join other people to walk through natural spaces freeing them from litter, plastics and human waste. Find the one closest to you here and join in!
Consuming sustainable fashion
The fashion industry is one of the most polluting industries in the world, hence the importance of consuming and promoting sustainable fashion - as opposed to fast fashion - which ensures an environmentally and socially responsible supply chain, following sustainable practices in sourcing, production, distribution, marketing and consumption.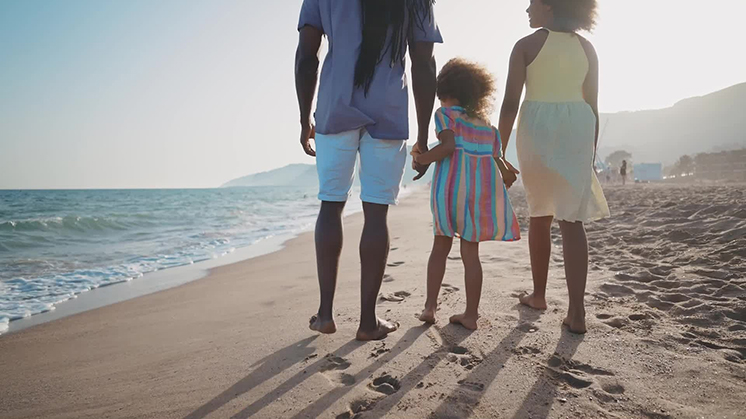 World Earth Day 2023: There is only one and it belongs to everyone, let's not leave it for tomorrow
History of Earth Day
Earth Day was born in the United States in 1970, more than half a century ago, as a result of the social and student movements that were gaining momentum in the United States in the late 1960s. It was not, however, until 22 April 2009 that International Mother Earth Day was celebrated for the first time as an international event instituted by the United Nations General Assembly.
This delay in becoming a universally recognised event makes it clear that environmental protection has not become External link, opens in new window. until the 21st century, when the effects of climate change and the loss of biodiversity on Earth are already advanced and clearly evident. There have been previous steps in previous years, such as the creation of the United Nations Environment Programme

in 1972; the organisation of the first Earth Summit in Rio de Janeiro (Brazil) in 1992; or the declaration of the International Year of the Earth in 2008.
Earth Day Network
The Earth Day Network

is a non-profit organisation that coordinates Earth Day (22 April) activities worldwide. The Earth Day Network, which grew out of the first Earth Day in 1970, brings together External link, opens in new window., including the United Nations Environment Programme, and has become one of the world's largest recruiters for the environmental movement.
The Earth Day Network works through a combination of education, public policy and consumer campaigns around the world, with the mission of achieving a healthy environment, in a more just and sustainable world; what they call building "environmental democracy".
Committed to the environment and ecosystems