PARTICIPATION IN THE 2020 GENERAL SHAREHOLDERS' MEETING
We provide you with our channels for on-line participation and attendance
Iberdrola facilitates and promotes the engagement of its shareholders in the Company. Shareholders may remotely participate in this General Shareholders' Meeting and also attend on-line.
We make available to you the following options so that you can duly verify your identity and exercise your rights to grant a proxy or cast an absentee vote at the Meeting as well as attend on-line.
If you want more information about existing alternatives to remotely participate in or attend the General Shareholders' Meeting online or regarding any other issue relating to the holding thereof, you can ask the Virtual Shareholder Assistant. You can also contact the Shareholder's Office at 900 100 019 or via email at accionistas@iberdrola.com.
Carousel of images and videos
Special measures adopted in relation to the 2020 Meeting in attention to coronavirus disease
If the state of alarm declared by the government is extended until the day of the Meeting, the meeting will be held without the physical attendance of shareholders, proxy representatives or guests.
Iberdrola recommends that all shareholders use the various channels provided to them in order to grant their proxy and cast an absentee vote, and the shareholders are particularly reminded that they may do so by calling the free phone 900 100 019, via the internet (www.iberdrola.com) or by using any of the other existing channels (sending the attendance, proxy and absentee voting card to the Company by post to apartado de correos número 1.113, 48080 Bilbao or by delivering it to their depositary institution). Shareholders may also attend this Meeting on-line upon the terms described in the Implementing Rules for the General Shareholders' Meeting [PDF].
Furthermore, Iberdrola has adopted the following extraordinary measures in order to expand the remote exercise of the rights of its shareholders: to allow absentee voting by proxy representatives: to extend the deadline the right to receive information prior to the Meeting to 11:00 on 2 April 2020 and to allow the delivery of presentations for recording in the minutes until said deadline. SEE COMPLETE INFORMATION [PDF]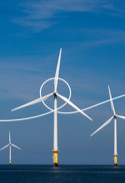 Proxy-Granting and Absentee Voting
To facilitate your participation in the General Shareholders' Meeting, you can vote from your mobile phone or other electronic devices.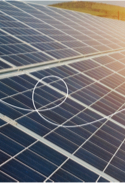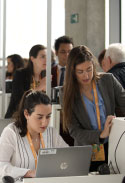 Download Card
If you haven't received or have lost your attendance, proxy and absentee voting card, you can download it here.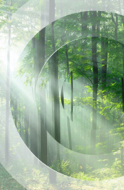 Requests for Information
Know the channels we have prepared for you to request any kind of information about the General Shareholders' Meeting.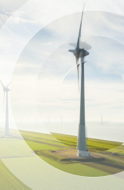 Electronic Shareholders' Forum
If you would like to share proposals, requests for voluntary proxies or solicitations to join in on proposals, you can register in the Electronic Shareholders' Forum.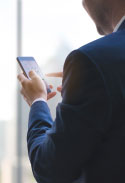 OLS (On Line Shareholders)
After the General Meeting, keep in contact with us 365 days a year with the interactive On Line Shareholder (OLS) system.