SDG 13: CLIMATE ACTION
Iberdrola commits to carbon neutrality by 2050
#climate change #environmental sustainability #SDG
In the context of its commitment to the United Nations Sustainable Development Goals, Iberdrola group focuses primarily on compliance with SDG 13, climate action, making an active, determined contribution to a sustainable, low-carbon future to fight against climate change. We have therefore set ourselves the target of reducing the intensity of CO2 emissions up to 50 gCO2/kWh by 2030 and being carbon neutral by 2050 on a global scale.
OUR CONTRIBUTION TO SDG 13: CLIMATE ACTION
Its investment strategy focused on clean energy and networks will make Iberdrola in 2030 a carbon neutral company in Europe, where its emissions at the close of the First Half 2021 are already only 43 g/kWh, and reduce the intensity of its emissions worldwide to 50 g CO2/kWh by the end of the decade. The objective is to achieve global carbon neutrality by 2050.
A total of 80 % of the group's own installed power comes from emissions-free sources (data at the close of the First Half 2021).
A total of 90 % of the group's 2020-2025 investment plan — with an allocation of 75 billion euros until 2025 and an estimated of 150 billion euros to 2030 — is aligned with the European Union taxonomy for mitigating climate change.
Iberdrola has now decommissioned all of its coal-fired power plants.
The largest wind farm in Iberdrola's history is East Anglia ONE, in British waters in the North Sea.
Iberdrola has joined the first observatory in Spain to promote the use of electric vehicles and expand sustainable mobility.
The company is planning to plant 20 million trees by 2030, which will absorb approximately six million tons of CO2 over 30 years and cover land the equivalent of 25,000 football fields.
In the UK, Iberdrola has launched the Zero Carbon Communities Project through its subsidiary ScottishPower. This is an initiative aimed at helping local communities achieve the Net Zero targets as part of the country's commitment to be carbon neutral by 2050.
The Iberdrola group against climate change.
SEE INFOGRAPHIC: Iberdrola group against climate change [PDF]
Find out more about our climate change milestones
IBERDROLA GROUP AGAINST CLIMATE CHANGE
73.7 million tons of CO2 avoided in the last three years1
80 % of the total installed capacity is emission-free2
73 % of the total installed capacity is from renewable energies2
120 billion euros invested in energy transition since 20012
Over 35,500 MW owned capacity in renewables2
150 billion euros between 2020 and 2030 (tripling our renewable capacity and doubling our network assets)2
17 coal and oil-fired power stations closed2
More than 13.2 billion euros in green bonds since 2014
3 billion euros invested in East Anglia ONE to improve the penetration of renewables2
1 Data from the Sustainability Report 2020 [PDF].
2 Data at the close of the First Half 2021.
Hide information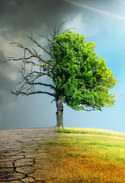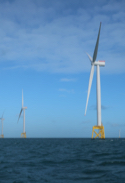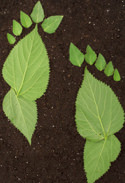 What is the carbon footprint?
The carbon footprint represents the total volume of greenhouse gases produced by economic and routine human activities.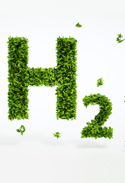 WHAT IS SUSTAINABLE DEVELOPMENT GOAL 13: CLIMATE ACTION?
SDG 13 focuses on the need to adopt urgent measures to stop climate change, which is affecting every country in the world. Among these measures we can highlight:
WHY IS SDGS 13: CLIMATE ACTION SO IMPORTANT?
According to the fifth IPCC evaluation report, between 1880 and 2012 the average temperature on Earth increased by 0.85 ºC, while between 2030 and 2052 this increase will be 1.5 ºC and between 3 and 5 by the end of the century. Also, the sea level rose by 19 centimetres between 1901 and 2010 and the Arctic is losing 1.07 million km2 of ice every decade.
At the same time, greenhouse gas (GG) levels in the atmosphere have been rising gradually since the Industrial Revolution, and have now reached a worrying level of more than 400 parts per million (ppm), according to 2019 figures published by the World Meteorological Organization (WMO). This body warns that this is a rising trend. The last time that the planet had a similar concentration of CO2 was between three and five million years ago, before humans even existed.
All this data suggests that the Earth's weather patterns are changing and human activity is largely responsible. Climate change has a negative impact on the environment, the economy, human well-being and communities and, if we do not act fast, the consequences will be devastating for life and for the development of our planet. In fact, extreme weather events and rising sea levels are already affecting the most vulnerable people living in developing countries. By acting now we can promote economic growth, eradicate extreme poverty and improve people's health and well-being.
Reversing this trend is only achievable via worldwide action and by tackling the problem forcefully from all angles. It is for this reason that taking urgent action to combat climate change was made SDG 13 of the 17 UN Sustainable Development Goals adopted in September 2015 as part of Agenda 2030.
IBERDROLA WITH THE
SDG
KEYS TO UNDERSTANDING
CLIMATE CHANGE
WHO DOES IT AFFECT?1
Natural disasters

cause

60,000 deaths

annually, of which more than half are children.
Every year
3.7 million people die

due to

air pollution.
Currently,
30 % of the world's population

is exposed to

death from heat waves

and by

2100

this could reach

74 %.

It is predicted that

between 2030 and 2050 a total of 250,000 people will die

as a result of climate change.
HOW IS THIS DISTRIBUTED AROUND THE WORLD?2
The 10 countries

most affected by climate change are concentrated in

Asia / Pacific region

(70 %) and, to a lesser extent, in the

Caribbean

(30 %).
WHAT CAN BE THE CAUSES OF CLIMATE CHANGE?
The

increase in the Earth's average temperature

and

greenhouse gas (GHG) emissions

is due to

human activity:

deforestation, factory construction, burning of fossil fuels, and agricultural and livestock activities that use fertilisers and other chemicals.
HOW TO COMBAT CLIMATE CHANGE AND ITS EFFECTS?
Companies
must improve their

energy efficiency

and increase

investment

into developing low-carbon products and services.

Citizens

need to use

non-polluting vehicles;

opt for

renewable energies

and the

electricity sector;

and

campaign for environmentally friendly policies

and a

low-carbon economy.
SEE INFOGRAPHIC: Keys to understanding climate change [PDF]
To strengthen the international response to the real and global threat of climate change, the United Nations Framework Convention on Climate Change (UNFCCC) annually holds a Conference of the Parties (COP) attended by around 200 countries. The COP is the most important worldwide initiative aimed at reducing greenhouse gas (GHG) emissions and slowing global warming. Since the signing of the historic Paris Agreement (COP 21), which came into force in November 2016, countries have been working to limit our planet's temperature increase to less than 2°C.
SDG 13 GOALS: CLIMATE ACTION
Within SDG 13, the specific goals from here to 2030 are as follows:
Strengthen

the resilience and capacity to adapt to climate-related risks

and natural disasters in all countries.
Incorporate climate change measures into

national policies, strategies and plans.

Improve education, awareness

and

human and institutional capacities

relating to climate change, mitigation and early warning.
Promote mechanisms to

enhance the capacity for effective climate change planning and management

in the least developed countries.
In this regard, communities must work towards a low-carbon economy, where renewable energies and the electricity sector have a crucial role. Decarbonisation of the economy is vital to halt climate change, and this can only be achieved with clear investment in electrification and clean energies.
All the information about
CLIMATE ACTION
What is the main objective of the Paris Agreement?
After 20 years of negotiations, on 12 December 2015, within the framework of COP21, 195 countries agreed in Paris to limit the increase in global temperature to below 2 °C by the end of the century and to continue with efforts to ensure that the planet's temperature does not rise above 1.5 °C. They are thus committed to reaching the peak in greenhouse gas emissions as soon as possible and from there, beginning to reduce them towards climate neutrality.
What is climate action?
With an emission-free production of 80 % at the close of the First Half 2021, the Iberdrola group is committed to becoming carbon neutral by 2030 in Europe, where its emissions for the period are already only 43 g/kWh, it has also committed to reducing its global CO2 emissions intensity to 50g/kWh — which would be 70g/kWh by the end of 2025 — until it becomes carbon neutral globally by 2050. Within its climate action, the company has also set a target to reduce absolute Scope 1, 2 and 3 greenhouse gas (GHG) emissions, which has been approved by the Science Based Target initiative.
What is the goal of knowing global warming?
Global warming is also the cause of the greatest environmental crisis in history, due to the unprecedented speed with which it has unfolded. Since 1880, the average global temperature has increased by 0.85 °C, sea levels have risen by 19cm and the Arctic has lost 1.07 million km2 of ice per decade, according to the Intergovernmental Panel on Climate Change (IPCC). Knowing these data is essential to develop adaptation and mitigation measures to climate change.

INDIRECT

CONTRIBUTION

TO

ALL

OTHER

SDGs