News Back
24/10/2019
Ignacio Galán, among the top 5 CEO in the world according to the 'Harvard Business Review' annual ranking 2019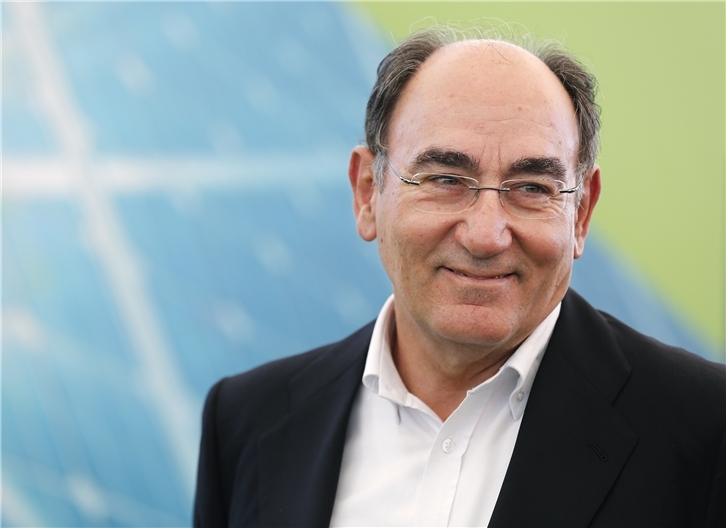 The Chairman and Chief Executive of Iberdrola group, Ignacio Galán, has been placed in the top 5 best CEOs in the world according to the 2019 annual ranking produced by the prestigious business publication Harvard Business Review, announced last night in the United States.
The publication´s CEO 100 list also reflects that, coming in 5th place — contrasting with the 36th place he occupied in 2018 — makes Ignacio Galán the best CEO of all the world's energy companies, as well as the top executive of the Spanish companies existing today.
This world ranking takes into account not only positive economic/financial company results but also, with an ever-increasing weighting — 30% in this edition — their commitment to environmental and social issues, and matters of corporate governance.
Only three other Spanish CEOs appear in the 2019 list produced by theHarvard Business Review: Luis Maroto, of Amadeus IT (44th); Íñigo Meirás, of Ferrovial (46th); and Florentino Pérez, of ACS (66th).
As regards energy companies, there are also only three other executives in this year's ranking: Alfred Chan, of Hong Kong and China Gas (28th); Paolo Roca, of Tenaris (65th), and James Robo, of NextEra Energy (82nd).
The current Chairman and CEO of Iberdrola joined Iberdrola in 2001 and, since his arrival, the company has become a global energy leader, the top producer of wind energy and one of the biggest electricity companies in terms of market capitalisation in the world.
The group supplies energy to almost 100 million people in dozens of countries including Spain, the United Kingdom (ScottishPower), the United States (Avangrid*), Brazil (Neoenergia**), Mexico, Germany, Portugal, Italy and France. With a workforce of around 34,000 and assets in excess of €113 billions, it achieved a turnover of €35 billions and a net profit of €3 billions in 2018.
Under Galan's leadership, Iberdrola is leading the transition towards a sustainable energy model through investments in renewable energy, smart grids, large-scale energy storage and digital transformation, to offer its customers the most advanced products and services. Thanks to its commitment to clean energy, Iberdrola is one of the companies with the lowest emissions and an international benchmark for its contribution to the fight against climate change and to sustainability.
Specifically, Ignacio Galán was last September one of the few businesspeople actively present at the UN Climate Action Summit 2019 held in New York, where he again urged all world governments that it is time to turn words into actions on the subject of emissions reductions.





* Avangrid, Inc. is 81,50% owned by Iberdrola, S.A.
** Neoenergia, S. A. is 50% + 1 share indirectly owned by Iberdrola, S. A.