Creating value for society
Loyal to our firm commitment to creating sustainable value for society at large, Iberdrola group works tirelessly to strengthen the initiatives that make up our social dividend, with the intention that our activity should nurture the development of the communities in our areas of influence.
CONTRIBUTING TO SUSTAINABLE DEVELOPMENT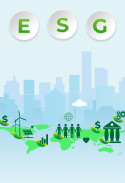 Leaders in ESG
Our commitment to sustainable development entails investment in ESG factors, which have been an integral part of the Iberdrola group strategy for 20 years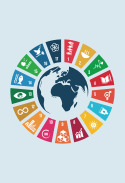 We promote the SDGs
We have incorporated the United Nations Sustainable Development Goals into our business strategy and help to achieve them through our social dividend.
In the core of our corporate culture
At Iberdrola, one of the basic premises for the success of our business model is the sustainable development of the communities in which we operate and the welfare of people in general.