TREES PROGRAMME
Iberdrola promoted the planting 768,000 trees in 2020, a number that will increase to 20 million in 2030
The group promoted the plantation of more than 768,000 trees in 2020 as part of its Trees programme. The company is committed to planting 20 million trees during the next decade — with the primary objective of reaching 2.5 million by 2022 and 8 million by 2025 — to capture approximately 6 million tonnes of CO2 within 30 years.
The plan is part of Iberdrola's commitment to protect biodiversity and care for healthy ecosystems as crucial elements for sustainable growth. In this regard, the group, an international leader in the fight against climate change and a global leader in renewable energies, has set out to achieving zero net biodiversity loss by 2030, working to ensure that new facilities deliver a net positive impact on biodiversity, where possible.
When it comes to reforestation, the Trees programme will be decisive in mitigating and compensating habitats in which new infrastructures are built, promoting initiatives to reverse deforestation, and encouraging research and awareness in collaboration with Stakeholders. In this regard, in the last 10 years, the company has been carrying out mitigation, compensation and volunteer actions to grow 4.12 million trees around the world.
In 2020, some of these actions were: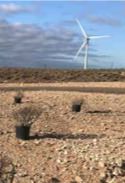 Spain
Iberdrola has planted 3,600 trees and shrubs around the car park next to the Iberdrola Campus in Madrid, sponsored the planting of 17,000 trees in Chinchilla in Albacete province, and is behind several volunteer initiatives that have led to the planting of 5,000 trees.
United Kingdom
The group's British subsidiary, ScottishPower, funded the planting of more than 330,000 trees in 2020 as part of the habitat managing and monitoring plans of 25 wind farms. These are in addition to the nearly 1.2 million trees planted until 2019 covering a total area of 9,049 hectares. In addition, volunteer initiatives that have planted 200 trees.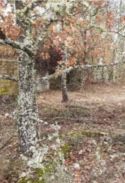 United States
The US subsidiary AVANGRID¹ helped to create and establish new wetlands, including the planting of 969 trees to mitigate the impact of distributor RG&E's gas projects on these ecosystems.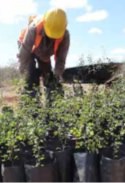 Brazil
Por su parte, su filial brasileña, Neoenergia², llevó a cabo la plantación de más de 255.000 árboles, especialmente para la creación de áreas de Preservación Permanente en el entorno de las centrales hidroeléctricas. Además, sus distribuidoras reforestaron más de 75 hectáreas con cerca de 95.000 árboles y otras plantas nativas de la región.
Mexico
One important project involved planting 408 trees around the perimeter of the Altamira power plant and maintaining the plantation in Baja California. What's more, the construction of the combined cycle plants in Topolobampo entailed the recovery of 35.7 hectares with 26,000 plants. In addition, volunteer initiatives that have planted 121 trees.
Portugal
Iberdrola planted more than 45,000 trees in different conservation actions, all to improve the trophic availability in forested areas and connectivity between riverine woodlands and other forest formations, as well as encouraging conservation of native plant species.
WHAT IS THE TREES PROGRAMME?

Iberdrola's Trees programme.
SEE INFOGRAPHIC: Iberdrola's Trees programme [PDF] External link, opens in new window.
BRANCHES OF THE TREES PROGRAMME
The Trees programme will branch into three main courses of action:
Branch 1: Preserving natural heritage
The aim is to mitigate and offset the habitats affected by the occupation of new infrastructures.
The company has already identified opportunities to plant 4.8 million trees between 2020 and 2030. In 2020, more than 745,000 trees were planted in six countries.
Work will also be done to identify additional actions linked to new investments.
Branch 2: Replenishing and creating natural value
The intention is to correct forest loss by carrying out projects and initiatives to plant trees on land belonging to Iberdrola and on third-party properties. This branch includes:
Projects carried out by the group's foundations, such as the Forest Defence

External link, opens in new window.

plan by Fundación Iberdrola España, which involves planting over 80,000 trees in the Spanish army's shooting ranges and military practice grounds. In 2020, 17,000 holly oak trees and pines were planted on 20 hectares of the Chinchilla Shooting range.
Operating tree planting projects on Iberdrola land.
Collaborating in reforestation projects with other organisations and Stakeholders.
Branch 3: Social value: research and awareness
The goal is to foster shared knowledge by encouraging research projects with Stakeholders and carrying out awareness raising initiatives.
The programme includes a follow up plan to report on and monitor all these actions.
IN LINE WITH THE MAJOR INTERNATIONAL STRATEGIES
SDG 15: Life on Land
Iberdrola's Trees programme is very much aligned with the Sustainable Development Goals (SDGs) on the United Nations 2030 Agenda, especially SDG 15, which involves promoting the implementation of sustainable management of all types of forests, halting deforestation, restoring degraded forests and substantially increasing afforestation and reforestation globally by 2020.
EU Biodiversity Strategy for 2030
The plan also ties in with the European Union's 2030 Biodiversity Strategy

External link, opens in new window., which seeks to plant 3 billion new trees in the next decade according to fully eco-friendly principles.
UN Decade on Ecosystem Restoration
This project is equally relevant to the United Nations Decade on Ecosystem Restoration

External link, opens in new window. (2021-2030), which highlights the need to replenish forests, soils and wetlands and create green areas in cities so as to mitigate the effects of climate change and achieve the target set to reduce emissions by 2030.
1Avangrid, Inc. is 81.50 % owned by Iberdrola S. A.
2Neoenergia, S. A. is owned indirectly by Iberdrola S. A. with 50 % + 1 share.