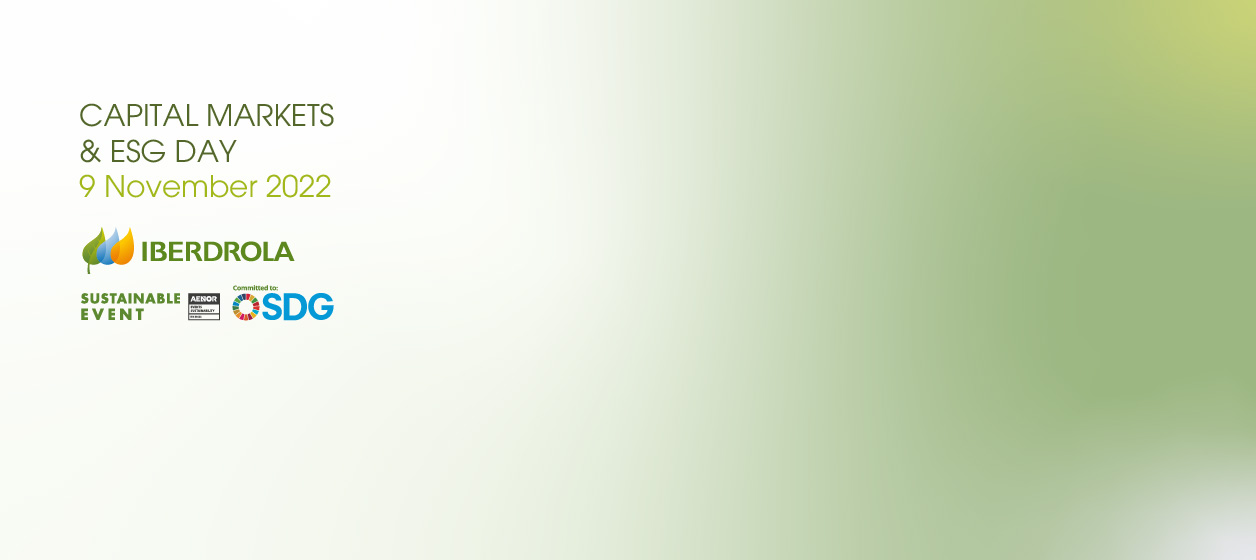 Capital Markets & ESG Day
At the Capital Markets & ESG Day held in November 2022 in London, we presented Iberdrola's strategic plan for the period 2022-2025. One year later, we announced that the next Capital Markets & ESG Day will be held in March 2024 to update this plan.
Iberdrola is advancing in its global growth with a record Investment plan of €47 billion
during the period 2023-2025 based on more electricity grids and selective growth in
renewables, to promote a safe, clean and competitive system that will accelerate the
energy transition.
The growth of this Strategic plan is based on organic investments in all markets and will
be 80% allocated to A-rated countries with stable regulatory frameworks and ambitious
electrification targets.
By the end of the decade, Iberdrola expects to exceed €65 billion in network assets
and 100,000 MW of capacity, more than 80% renewable, thanks to new investments of
between 65 and 75 billion between 2026 and 2030.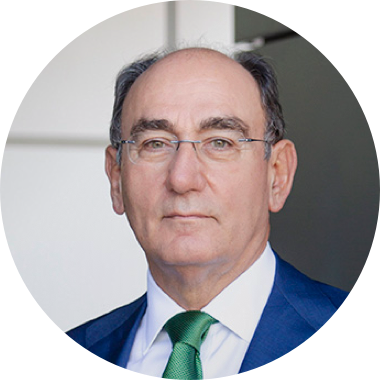 "The record global investment plans we have set out today will help us to bring more self-sufficiency and resilience against potential energy shocks in the countries where we operate, by reducing their dependency on oil and gas and by continuing their path to Net Zero."
Ignacio Galán
Iberdrola's Executive Chairman
All documentation
During the Capital Markets & ESG Day event, this section will be updated to show all relevant documentation.
Key figures
47,000
M€ total
27,000
Investment in networks
17,000
€M investment in renewables
0
Net Zero in scopes 1, 2 and 3 before 2040
12,000
New hires
420
€M/year Investment in R&D
65-75
% pay-out of earning per share
80%
investments allocated to A-rated countries
Our Strategic Plan 2023-2025
Grids, the backbone of integrating more renewables
For the company, grids are not only essential to ensure the integration of new renewable energy capacity into the electricity system, but will also enable the implementation of new distributed solutions and services.

85% of the organic investments in this area are practically assured, as they are made in projects with prices already closed or with advanced negotiations and known conditions. Around 20% of transmision projects investments will go to the United Kingdom, the United States and Brazil.

Investments in this area will enable Iberdrola to reach a regulated asset base of €56 billion in 2025, a 44% growth compared to the €39 billion estimated in 2022.
Renewable growth with a focus on offshore wind
Growth in renewables is focused on secured, high-quality projects with the best risk/return ratio. Of this amount, 46% will be focused on offshore wind projects in France, Germany, the United Kingdom and the United States. In the rest of the technologies, onshore wind will account for 25% of the investment, photovoltaic 24%, hydro 2% and batteries 3%.

Thanks to these investments, Iberdrola will increase its installed renewable capacity by 12,100 MW to 52,000 MW in 2025 - 3,100 MW of onshore wind, 6,300 MW of photovoltaic, 1,800 MW of offshore, 700 MW of batteries and 200 MW of hydro - compared to the 40,000 MW planned for 2022. The group has already secured 50% of the new capacity and around 95% of the contracted production.
Fully integrated environmental and social factors
Iberdrola continues to advance in its commitment to energy self-sufficiency and its role as an active agent in the fight against climate change. As part of the Strategic Plan, the company aims to make its growth in renewables and grids compatible with the goal of becoming carbon neutral by 2030 in areas 1 and 2 and reaching zero in all 3 areas before 2040. Iberdrola will also have a net positive impact on biodiversity by 2030, with the planting of 20 million trees.

Thanks to the €47 billion in investments, the company will make around 12,000 new hires by 2025, supporting more than 500,000 jobs by 2030 across its value chain. In addition, it has committed to increase the presence of women in relevant positions to 35% by 2030 and to 43% on the Board of Directors.

This plan will enable the company to fulfil its commitment to increase shareholder remuneration in line with the evolution of results and to allocate between 65% and 75% of profits to dividends, reaching a dividend of between 0.55 and 0.58 euros per share in 2025.
Agenda and on-demand broadcast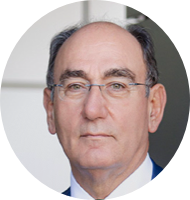 Strategic Vision
08:30
Mr. Ignacio Galán
Executive Chairman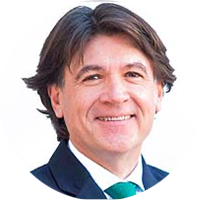 Business Environment
09:15
Mr. Armando Martínez Martínez
Chief Executive Officer undefined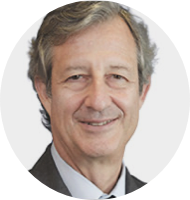 Financial Management
10:30
Mr. José Sainz Armada
Chief Financial Officer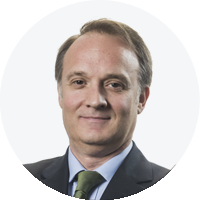 ESG Targets update
13:00
Mr. Roberto Fernández
Head of ESG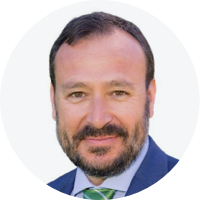 Creating value through sustainability
13:10
Mr. Agustín Delgado
Innovation and Sustainability Director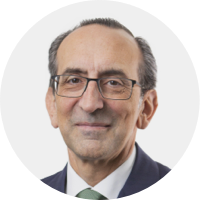 People drive our success
13:40
Mr. José Ángel Marra
Human Resources and Corporate Security Director
Leadership in Governance & Compliance
14:00
Mrs. Dolores Herrera
Compliance Director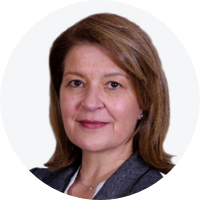 Cybersecurity governance
14:20
Mrs. Rosa Kariger
Global Cibersecurity Director
Sustainable Events
In 2016 Iberdrola was the first IBEX 35 company to certify its General Shareholders' Meeting, and in 2019 it was the first IBEX 35 company to renew it. In 2020 it was the first Company to include the most significant events for shareholders and the financial community in a single certificate, and it renewed this certificate in 2022, expanding the scope of the certificate to include Capital Markets & ESG DAY.
The ISO 20121:2012 standard establishes that for an event to be sustainable, it must maximize positive impacts in the three areas covered by sustainability (economic, environmental and social) and throughout the scope of the event.
Iberdrola has a Sustainable Management Policy and an Iberdrola Group Events Manual that establish the framework for action.
For all this, Iberdrola establishes strategic lines, objectives and actions to make its events sustainable.
To make queries and/or suggestions relating to sustainable events at Iberdrola, please contact us at the following email address: sustainable.events@iberdrola.com

See the celebrations of previous events