We ensure a fair, transparent and ethical value chain
Suppliers are strategic Stakeholders within Iberdrola group, and as such as they are considered our business partners. The Purchasing and Insurance Division engages the supplier from the very first contact with the group and maintains a proactive attitude towards the external requirements and the development of new capacities. At all times, the company seeks to guarantee a fair, transparent and ethical value chain.
SUPPLIER EVALUATION MODEL
The Iberdrola group has committed to ensuring that 70 % of its main collaborator companies must be subject to sustainable development policies and standards by 2022. To do so, it has a supplier evaluation model based on ESG criteria, which are used globally to measure corporate responsibility in three areas: environmental, social and governance.
This enables Iberdrola to assess 43 factors and calculate the ESG score of each of its suppliers, the factors include upholding human rights, management of risks derived from climate change, circular economy strategy and contribution to the United Nations' Sustainable Development Goals (SDG). The company also sends customised improvement plans to suppliers that have not achieved adequate sustainability levels.
SUSTAINABILITY RESOURCES FOR SUPPLIERS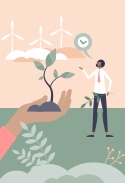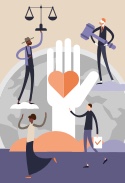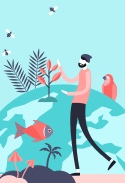 Biodiversity [PDF]
All businesses depend on biodiversity, so here's what you can do to help conserve it.