Art, patronage and sponsorship
Committed to cultural development
Patronage, supporting new forms of artistic expression and the restoration of cultural heritage are the main channels through which Iberdrola group's commitment to culture finds expression. The company fulfils this commitment sustainably, supporting initiatives and programs geared to conserving and promoting cultural heritage and actions that foster and contribute to spreading the creative force of contemporary culture.
Iberdrola's support for culture, art and society takes the form of:
Examples of this include the temporary exhibitions sponsored by Iberdrola, including, for example, the exhibition of works by Olafur Eliasson. In Real Life, which is currently on display at the Guggenheim Bilbao, or the travelling exhibition El Prado in the Streets that has visited several parts of the country and is giving people everywhere an opportunity to see important works from this great art gallery.
It is also worth mentioning the other exhibitions staged by the Thyssen-Bornesmisza and the Sorolla Museum exhibition. Currently on display in the latter is the exhibition Sorolla. A Tireless Illustrator.
Iberdrola also supports restoration and lighting projects for works of art and symbolic buildings. In addition, it also publishes specialist books.
Learn about our sponsorships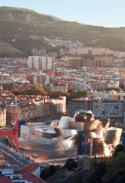 With the Guggenheim Museum Bilbao
Iberdrola's significant sponsorship actions find very special expression in its permanent collaboration with the Guggenheim Museum Bilbao, of which it has been a patron since its establishment.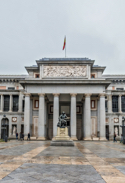 With the Prado Museum
Iberdrola has collaborated with the Prado Museum since 2010, when it established a partnership that took the form of support for conservation and restoration programmes as well as sponsorship of several exhibitions.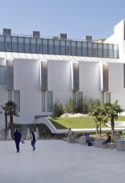 With the Thyssen-Bornemisza Museum
The company also collaborates with the Thyssen-Bornemisza National Museum on activities such as easy museum, the first easy reading guide to the Thyssen-Bornemisza Collection and the free Hecho a Medida. ("Made to Measure") educational program.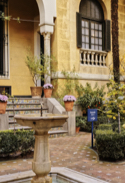 With the Sorolla Museum
Iberdrola collaborates with the Sorolla Museum, which is housed in what was the Valencian painter's home and studio in the early 20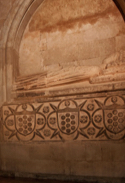 Other cultural projects
Iberdrola also participates in projects to restore and illuminate historical buildings and in other cultural events.