Alice Neel at Guggenheim Bilbao
Alice Neel: a tribute to reality and the underprivileged
The Guggenheim Museum Bilbao offers the first retrospective exhibition of Alice Neel (1900-1984) to be held in Spain. Neel was born in Pennsylvania but, after a brief stay in Cuba, she spent most of her life in New York. Women's vulnerabilities, and, in particular, their emotional and physical struggles — especially those of underprivileged women like herself — are at the heart of her work.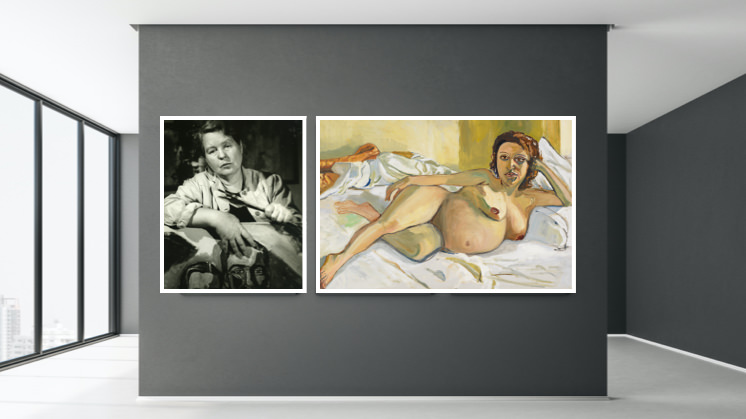 Photo 1: Alice Neel in her studio in New York (circa 1960) and Pregnant Maria (1964).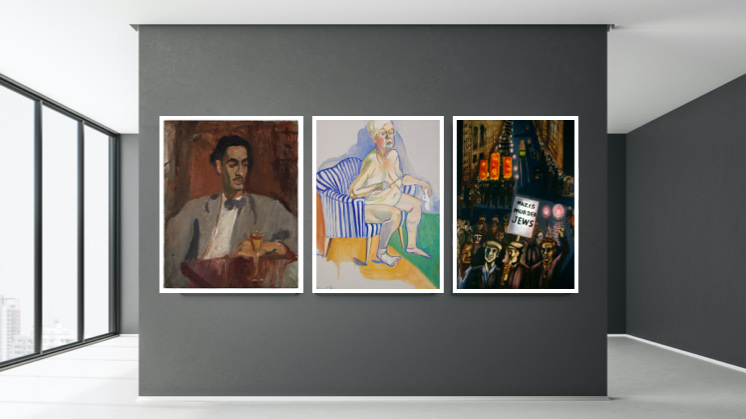 Photo 2: Carlos Enríquez (1926), Self-portrait (1980) and Nazis Murder Jews (1936).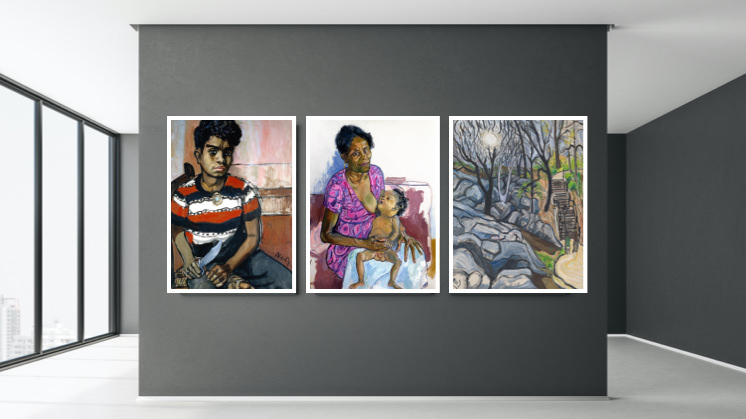 Photo 3: Georgie Arce No. 2 (1955), Carmen and Judy (1972) and Central Park (1959).
Alice Neel: People Come First follows the American artist's entire career, featuring hundreds of her most striking portraits, which today are acclaimed for their psychological depth. Many of her subjects were unknown, although they also include family members, artists, activists, civil rights leaders and celebrities who she came across at different points in her life. True-to-life portraits that intensely convey the personality and presence of her models, who are mostly from disadvantaged backgrounds.
Alice Neel studied at the Philadelphia School of Design for Women. At the age of 25 she married Cuban painter Carlos Enriquez, and the two of them settled in the dynamic Cuba of the 1920s. It was here that her works were first shown in public. They had two daughters (the first would die less than a year after her birth) and would both later return to the United States.
Enríquez took their remaining daughter back to Cuba, which caused Neel to suffer a nervous breakdown which led to her hospitalisation and an attempted suicide. These two traumatic experiences feature heavily in her works, with the recurring themes of maternity, loss and anxiety.
Neel's work also reflects her social and political background. For her, "art is a form of making history". Her paintings capture the political life of New York and the diversity and struggles of its inhabitants. For example, in her work Nazis Murder Jews, she depicts the 1936 May Day march, where demonstrators wanted to draw attention to the Nazi regime's incipient and savage anti-Semitism.
From 1936 to 1962 she lived in Spanish Harlem, where she began capturing the soul of her neighbours, an ethnically diverse and underprivileged population which, until then had rarely attracted the attention of artists.
Neither had motherhood from a non-idyllic point of view, with all its pressures, physical and psychological, combined with the challenge of raising a child — her nude studies of pregnant women form a unique chapter in art history. She would return time and again to this theme throughout her long career.
Nudity and sex also feature heavily in her work. Stark nudes which have little in common with the more traditional eroticism of female nudes. A self-portrait, which she painted aged 80, is a good example.
Neel refused to adapt her style to the Abstract Expressionism that swept New York in the 1940s and 1950s, which she dismissed as being "anti-humanist." In the 1950s and 60s she practically vanished from view, but in the 70s, she resurfaced as a feminist icon.
The exhibition

External link, opens in new window. — organised by the Metropolitan Museum of Art in collaboration with the Guggenheim Museum Bilbao and The Fine Arts Museums of San Francisco and sponsored by Iberdrola — will be open until 6 February 2022.