PUBLICATIONS
Iberdrola actively collaborates in the edition of different prestigious works
The company supports culture through collaboration in publishing internationally prestigious works. Among them, the monograph by Jesús Mari Lazkano

External link, opens in new window. stands out. His pictorial imaginary has been brought together in a book published with the collaboration between Iberdrola and San Sebastián 2016. An invitation to travel and delve into the artist paintings (born in Bergara, in 1960) during his over three decades of work.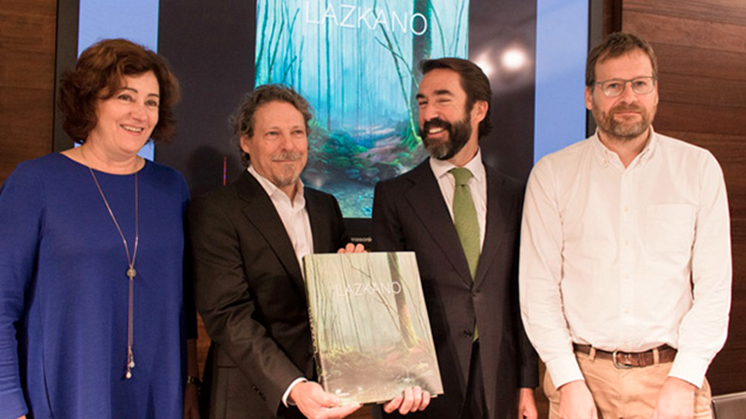 Presentation of the book of Jesús Mari Lazkano.
Other works that achieved popularity in the culture world also stand out, such as Mexico. Essay of a Myth (México: Ensayo de un mito). It is an extension of the exhibition Variations on the Mexican theme, presented on the 25th floor of the Iberdrola tower in Bilbao. This catalogue brings together not only the works of art presented, but also essays and writings by 18 intellectuals.