Brazilian energy giant Neoenergia, Brazil's first listed network company
Neoenergia* operates in 18 states and manages 16 million supply points in a concession area covering more than 840,800 km2. The company serves more than 34 million people and, since 1 July 2019, it has been the main private electricity company listed on the B3 in São Paulo with a capitalisation of around 19 billion Brazilian reais.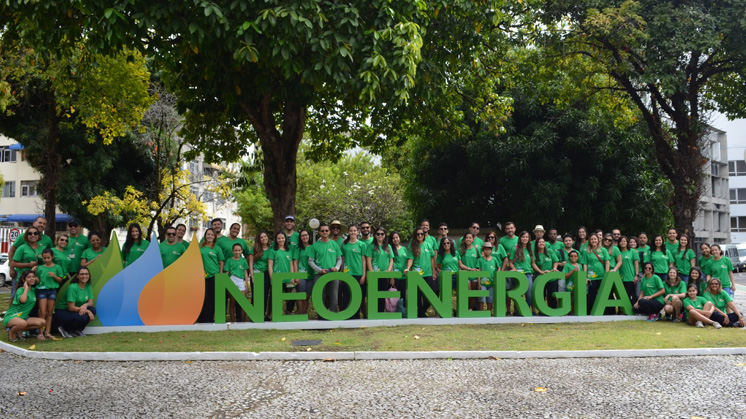 Group photo of Neoenergia workers.
The Iberdrola group completed in August 2017 one of the most most important corporate operations in its recent history: it merged Elektro Holding with Neoenergia, The company now forms part of the Brazilian and Latin American energy market giant since the Shareholders' Meetings of both companies approved the move.
The Neoenergia Board of Directors approved the listing of the company on the Brazilian stock exchange, according to the preliminary prospectus presented by the company to the country's stock market supervisor, the Comissao de Valores Mobiliarios (CVM). Shares in Neoenergia finally started trading on the São Paulo exchange on 1 July 2019. This operation is the largest Initial Public Offering (IPO) in Brazil so far this year, and the most significant in the Brazilian energy sector since 2000.
After this successful offer, Neoenergia's capital structure has changed: Iberdrola now holds 50 % + 1 share, Previ, with 32.9 %, has kept its position as a relevant, long-term shareholder, with 17.139 % remaining as free float.
At the beginning of 2021, Neoenergia acquired the distributor CEB Distribuição for about 400 million euros, assuming the operation of its activity. The combination of Neoenergia and CEB-D — which has been renamed Neonergia Distribuição Brasília — will cover an area of more than 840,800 km2, with a distribution network of 616,731 km in 18 states and will serve 15.3 million customers, 7.7 % more than those managed so far. The CEB-D concession guarantees 25 years of regulated business with stable and predictable income.
The investment plan in 2021 will triple the annual volume historically assigned by CEB-D and will improve the quality of the service, deploy and digitize the network and offer greater efficiency and satisfaction to its customers.
According to the president of the group, Ignacio Galán, the operation reinforces "our commitment to Brazil and allows Neoenergia to consolidate its leadership position in the country and Latin America." In addition, he has affirmed that this contributes to economic growth and job creation in Brasilia.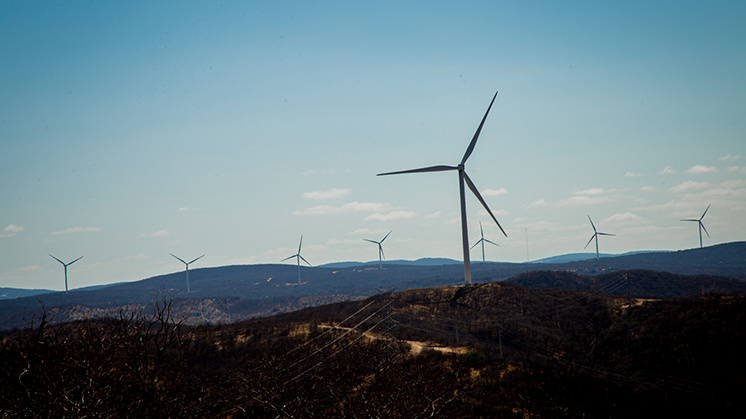 Paraíba onshore wind farm complex.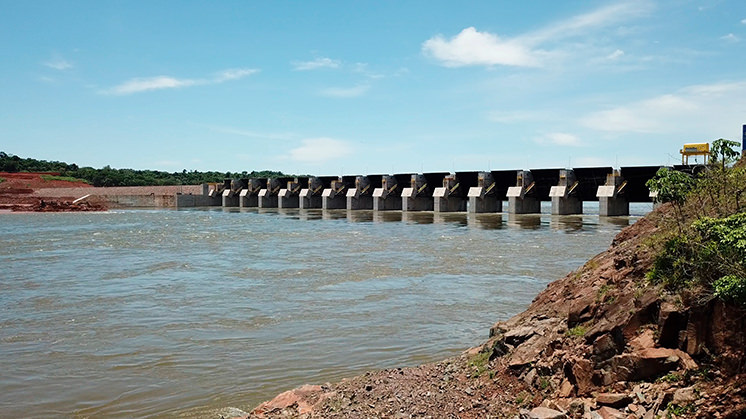 Baixo Iguaçu hydroelectric power station.
The figures clearly show the new dimension acquired by Neoenergia:
It serves a territory with a population in excess of 34 million people.
It has some 13.9 million supply points.
Its concession area measures more than 840,800 km2 and covers 18 states.
Its distribution network extends over 616,731 km.
Neoenergia, Brazil's energy giant.
SEE INFOGRAPHIC: Neoenergia, Brazil's energy giant [PDF] External link, opens in new window.
Commitment and trust
Neoenergy is a socially responsible company, fully engaged with the communities where it is present, placing people at the heart of its activity and creating value for its customers, shareholders, suppliers, partners, and for society at large. The company leads the ranking of the 100 most transparent companies published by the NGO Transparency International.
After over 20 years of uninterrupted operation in Brazil, the Iberdola group has ratified its commitment to Latin America's leading economy, as shown by its medium- and long-term growth plans in the renewable energies and networks sectors. In December 2018 Iberdrola was awarded four projects — through Neoenergia — that will lead to the construction of more than 3,000 kilometres of transmission lines. These awards come in addition to the 1,652 kilometres of lines in projects awarded in 2017.
Iberdrola, through its Brazilian subsidiary, expects to invest 6 billion euros in Brazil between 2018 and 2022, as set out in its Outlook strategy launched in London in February.
Paraíba onshore wind farm complex
Baixo Iguaçu hydroelectric power station
* Neoenergia, S.A. is 50 % + 1 share indirectly owned by Iberdrola, S.A.