Windanker offshore wind farm
Windanker, our third offshore wind farm in the Baltic Sea
Iberdrola projects Offshore wind Germany
The Iberdrola group is developing its third offshore wind farm in the Baltic, Windanker, with an installed capacity of 300 MW. The company is thus strengthening the Baltic Hub, which will add more than 1,100 MW of installed capacity.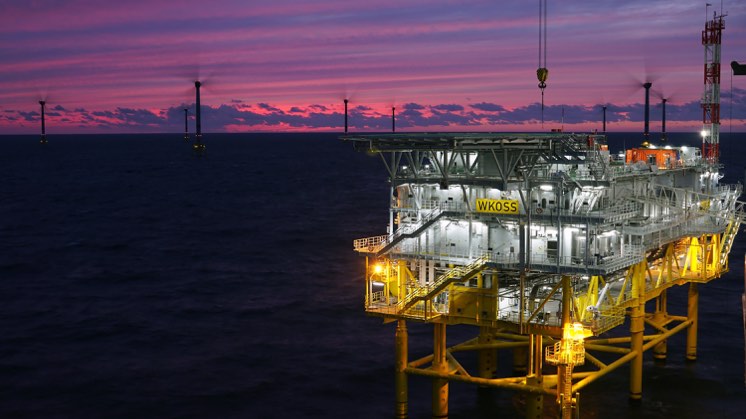 Ongoing project
Windanker offshore wind farm
Location
Baltic Sea (Germany)
Total installed capacity
300 MW
Iberdrola is undertaking a new renewable project, the Windanker offshore wind farm, located in German waters of the Baltic Sea. The company thus continues its commitment to the deployment of renewables in international markets, with this wind farm being the group's third wind project in the Baltic.
Windanker has a planned investment of 800 million euros and will reach an installed capacity of 300 MW after its commissioning in 2026.The majority of the renewable electricity generated will be traded through long-term power purchase agreements (PPAs) on the German market.
Thanks to the evolution of offshore wind technology and its knowledge of the Baltic Sea, Iberdrola will maximise the efficiency of Windanker, which will incorporate new generation turbines with a unit capacity of approximately 15 MW.
Germany plans to develop 20,000 MW of offshore wind capacity by 2030. This target could be revised upwards following the approval this spring of the need to increase CO emission reductions2 to 65% by 2030 and 88% by 2040, with the aim of reaching climate neutrality by 2045, five years earlier than the initial commitments. Regulation in Germany is characterised by stability and predictability, creating a framework of confidence for renewable energy developers.
Strengthening the Baltic Hub
The project will strengthen the Baltic Hub led by the company in Germany, which will add more than 1,100 MW of installed capacity, following a joint investment of around 3.5 billion euros. The Hub is also made up of the Wikinger (350 MW) wind farm, in operation, and Baltic Eagle (476 MW), under construction.
Windanker will also benefit from other synergies during its implementation, as its development coincides with that of the parks in the East Anglia Hub complex in the UK.
Iberdrola, world leader in renewable energies
At Iberdrola, we decided to commit to renewable energies more than two decades ago as a fundamental pillar on which to build our safe, clean and competitive business model. Thanks to this vision, we are today world leaders in renewable energies, reaching 41,300 MW of renewables in operation by the end of the third quarter of 2023.
This commitment is reflected in our record investment plan of €47 billion in the period 2023-2025, of which we will allocate 17,000 million euros to the renewables business. With these investments, we will increase our installed renewable capacity by 12,100 MW to 52,000 MW by 2025 —6,300 MW of photovoltaic, 3,100 MW of onshore wind, 1,800 MW of offshore, 700 MW of batteries and 200 MW of hydro.