True North photovoltaic plant
True North, Avangrid's largest solar photovoltaic project in Texas
Iberdrola projects Avangrid Photovoltaic energy United States
Avangrid, Iberdrola's US subholding company, continues its growth in the southern United States and begins construction of its new plant in the state of Texas with the aim of reaching 321 MW of capacity. To this end, it will invest USD 30 million in solar trackers from Array Technologies (ATI).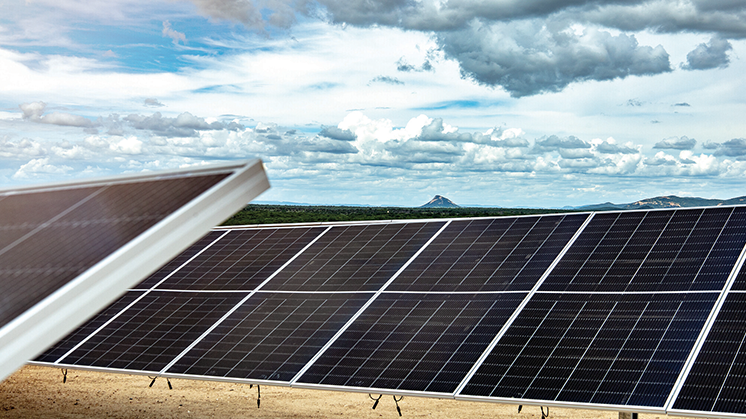 Ongoing project
True North photovoltaic plant
Location
Falls County (Texas, USA)
Total installed capacity
321 MW
Start of construction
2024
Entry into operation
4Q 2025
Avangrid, Iberdrola's US subsidiary, obtained approval from the Texas federal government in 2022 for the construction of a new photovoltaic plant called True North. Construction of the plant is scheduled to begin in 2024 and it is expected to be operational in the last quarter of 2025.
For the development of this plant, Iberdrola will invest $30 million in solar trackers from Array Technologies. This is part of the $22 billion investment that the company has planned between 2022 and 2025. For Texas, these 321 MW join the 1,250 MW that Avangrid currently has in the state.
In addition, a long-term power purchase agreement (PPA) has been reached with Meta, with the aim of supplying the company with the energy produced by the plant. This is part of Meta's goal to operate with 100% renewable energy from 2020 onwards. The photovoltaic plant is expected to serve the new data centre to be opened by the technology company in Temple, Texas.
 
Iberdrola, world leader in renewable energies
At Iberdrola, we decided to commit to renewable energies more than two decades ago as a fundamental pillar on which to build our safe, clean and competitive business model. Thanks to this vision, we are today world leaders in renewable energies, reaching 41,246 MW of renewables in operation by the end of the first half of 2023.
This commitment is reflected in our record investment plan of €47 billion in the period 2023-2025, of which we will allocate 17,000 million euros to the renewables business. With these investments, we will increase our installed renewable capacity by 12,100 MW to 52,000 MW by 2025 —6,300 MW of photovoltaic, 3,100 MW of onshore wind, 1,800 MW of offshore, 700 MW of batteries and 200 MW of hydro.