Hermosillo photovoltaic plant
Hermosillo, the first Iberdrola photovoltaic plant installed in Mexico
The company, through its subsidiary Iberdrola Mexico Renovables, has built a photovoltaic plant in the state of Sonora covering more than 300 hectares, the equivalent of 34 baseball fields.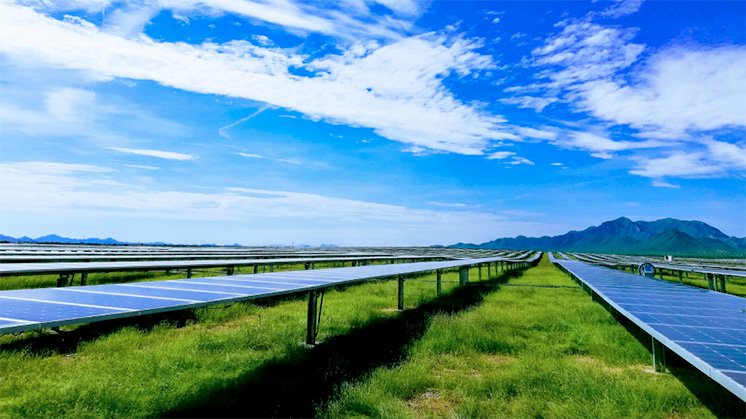 Operating plant
Hermosillo photovoltaic plant
Location:
Hermosillo (Sonora)
Total installed capacity:
137 MW
Total investment:
$135 million
The Hermosillo photovoltaic plant, located in the northern state of Sonora (Mexico), has a total installed capacity of more than 130 MW generated by almost 390,000 photovoltaic modules spread over an area of more than 300 hectares, the equivalent of 34 baseball stadiums.
This plant, which came into operation in 2018, has an annual generation of 175.2 GWh, equivalent to supplying energy to more than 100,000 homes. Together with the photovoltaic plant in Santiago , in the neighbouring state of San Luis Potosí, the Hermosillo photovoltaic facility is part of Iberdrola's commitment to renewable energies in Mexico, thus contributing to meeting the national clean energy goals defined in the Energy Transition Law, which includes the objective of reaching 35 % of clean generation by 2025. This plant, with its operation, contributes to reducing more than 96,000 tonnes of CO2 per year.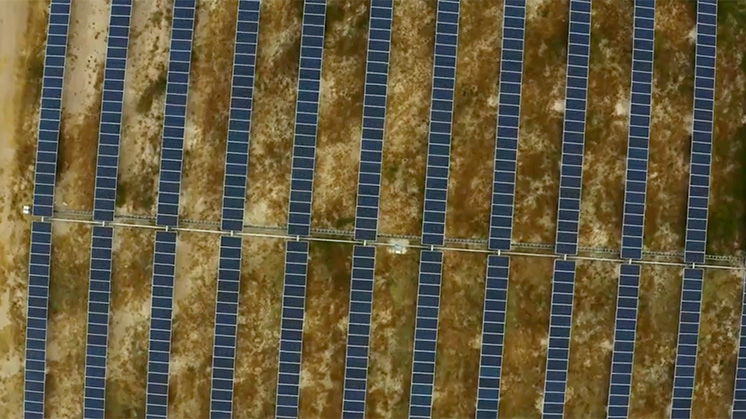 Main data of the Hermosillo photovoltaic plant.
The importance of caring for the environment
Care and respect for the environment is a constant for the Iberdrola Group, which is why during the construction of this facility more than 1,000 animals were rescued and relocated, especially reptiles, mammals, birds and insects, as well as 40 species of flora. Likewise, more than 14 million pesos were allocated to the SEMARNAT Forestry Fund for reforestation actions, and the Environmental Monitoring Programmes of this body have been complied with.
In addition, during its construction which started in March 2017, more than 750 people were employed for the workforce and national companies were contracted for the machinery during the 20 months of construction.
Mexico, perfect scenario for photovoltaic energy
The Aztec country has privileged conditions for the development of photovoltaic solar energy:
Geographically, it is located at a high altitude, which allows the solar panels to work at a lower temperature. In addition, its location is within the so-called 'sun belt', where radiation levels are the highest in the world.
At the business level, there is not a large concentration of companies specialised in the PV sector, but there is a mature solar thermal industry with a high degree of acceptance.
All these factors were decisive for Iberdrola to choose Mexico to develop its first two large-scale photovoltaic projects.
 
Iberdrola, world leader in renewable energies
At Iberdrola, we decided to commit to renewable energies more than two decades ago as a fundamental pillar on which to build our safe, clean and competitive business model. Thanks to this vision, we are today world leaders in renewable energies, reaching 41,300 MW of renewables in operation by the end of the third quarter of 2023.
This commitment is reflected in our record investment plan of €47 billion in the period 2023-2025, of which we will allocate 17,000 million euros to the renewables business. With these investments, we will increase our installed renewable capacity by 12,100 MW to 52,000 MW by 2025 —6,300 MW of photovoltaic, 3,100 MW of onshore wind, 1,800 MW of offshore, 700 MW of batteries and 200 MW of hydro.