Lund Hill photovoltaic plant
Lund Hill, Washington's biggest solar project
Photovoltaic energy Operating plants United States
The Iberdrola group — through Avangrid Renewables, which belongs to its US subsidiary AVANGRID — has built the Lund Hill photovoltaic plant in Klickitat, Washington, USA. With an installed capacity of 194 MW, the new plante is the largest solar facility in the state after its entry into operation.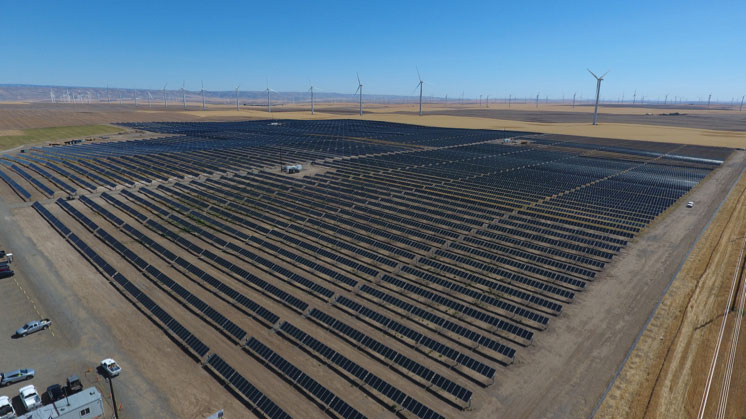 Operating plant
Lund Hill photovoltaic plant
Location
Klickitat (EE.UU.)
Total installed capacity
194 MW
Investment
100 million dólares
Wy'East Solar in Wasco, Oregon.
Today, the Iberdrola group, through its sub-holding company AVANGRID1, is present in 24 US states and distributes electricity and gas in New York, Maine, Connecticut and Massachusetts. Of its 9,542 MW of installed capacity in the country, 8,702 MW - 91.21% - come from wind and solar sources.2 Nota
As part of its commitment to renewable energy, Avangrid Renewables — a subsidiary of AVANGRID — is developing the Lund Hill photovoltaic plant, Washington state's biggest solar project. Located in Klickitat County, the plant has an installed capacity of 194 MW.
The project, which required an investment of more than $100 million, occupies an area of approximately 728 hectares in what was the first land lease in the state of Washington for a solar complex. The area has been leased to private landowners and the Washington State Department of Natural Resources.
The state authorities anticipate that Lund Hill will contribute to combating climate change as well as generating jobs and reducing energy costs by thousands of dollars.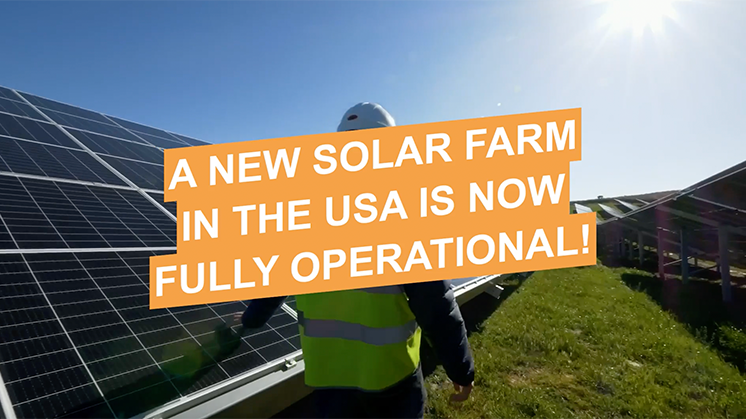 Lund Hill: A new solar farm in the United States
Iberdrola, world leader in renewable energies
At Iberdrola, we decided to commit to renewable energies more than two decades ago as a fundamental pillar on which to build our safe, clean and competitive business model. Thanks to this vision, we are today world leaders in renewable energies, reaching 41,246 MW of renewables in operation by the end of the first half of 2023.
This commitment is reflected in our record investment plan of €47 billion in the period 2023-2025, of which we will allocate 17,000 million euros to the renewables business. With these investments, we will increase our installed renewable capacity by 12,100 MW to 52,000 MW by 2025 —6,300 MW of photovoltaic, 3,100 MW of onshore wind, 1,800 MW of offshore, 700 MW of batteries and 200 MW of hydro.