IBERDROLA IN THE UNITED STATES
Iberdrola to become the third-largest renewable energy operator in the US after the integration of PNM into AVANGRID
#business #Avangrid #wind power
Iberdrola group, through its US subsidiary, AVANGRID, has approved the purchase of the US energy company PNM Resources, which operates in New Mexico and Texas. The company will merge with AVANGRID to create one of the largest US companies in the sector, with 10 regulated electricity companies in six states (New York, Connecticut, Maine, Massachusetts, New Mexico and Texas), and the third-largest renewables operator in the country, present in a total of 24 states.
Carousel of images and videos
The transaction, valued at US$8.3 billion, is the largest corporate transaction ever undertaken by Iberdrola in the United States. The group has carried out several corporate transactions since the beginning of the COVID-19 pandemic with the aim of opening new growth platforms and consolidating itself as the world's largest renewable energy company.
ONE OF THE LARGEST ENERGY COMPANIES IN THE UNITED STATES
The combination of AVANGRID1 Nota and PNM Resources [PDF], with 4.1 million customers, a regulatory asset base (RAB) of $14.4 billion, over 168,000 kilometres of distribution and transmission lines, 10.9 gigawatts (GW) of installed capacity (data at the close of 2019) and a 24.8 GW renewable projects pipeline (at the close of the First Half 2021), will accelerate Iberdrola's growth in the US, mainly in New Mexico and Texas.
AVANGRID*, a company listed on the New York Stock Exchange, is a leading sustainable energy company based in Orange, Connecticut, with operations in 24 states, with around 2.3 million electricity customers and more than one million gas customers (data at the close of the First Half 2021). During the First Half 2021, it produced 11,800 net gigawatt hours (GWh), thanks to an installed capacity of more than 8.8 GW, of which 91 % corresponds to renewable energies (7.9 GW wind and solar). AVANGRID employs approximately 7,000 people and has $39 billion in assets.
PNM Resources is an integrated energy company based in Albuquerque, (New Mexico), which is also listed on the New York Stock Exchange. At the close of the First Half 2021, through its regulated subsidiaries PNM and TNMP, it has almost 3 GW of installed capacity and supplies electricity to some 800,000 customers in New Mexico and Texas.
OUR PRESENCE IN THE UNITED STATES
Iberdrola's presence in the United States.
AVANGRID'S MAIN LINES OF BUSINESS
AVANGRID cuenta con dos líneas de negocio principales:
Renewables
Through Avangrid Renewables, it has 8,016 MW of generation capacity, mainly wind, in 22 states throughout the country. It is based in Portland (Oregon).
Networks
Through Avangrid Networks, it manages a total of eight public service providers of electricity and natural gas, providing services to more than 3.3 million customers in New York state and New England. These companies are Berkshire Gas, Central Maine Power (CMP), Maine Natural Gas (MNG), New York State Electric & Gas (NYSEG), Rochester Gas and Electric Corporation (RG&E), Southern Connecticut Gas (SCG), Connecticut Natural Gas (CNG) and United Illuminating (UI).
OUR MOST FLAGSHIP PROJECTS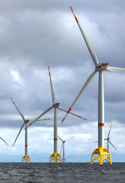 Kitty Hawk offshore wind farm
Off the coast of Outer Banks (Virginia and North Carolina), it will have a total installed capacity of 2,500 MW and will provide 700,000 households with clean energy.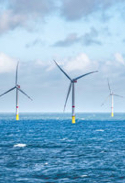 Vineyard Wind offshore wind farm 1
Located off the coast of Massachusetts, it is the first commercial-scale offshore wind power project in the United States. It will have an installed capacity of 800 MW and will supply more than 400,000 homes.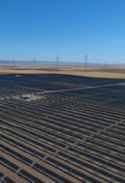 Lund Hill photovoltaic plant
Located in Klickitat (Washington) and with a installed capacity of 150 MW, the new facility will be the state's biggest solar project once it is commissioned in 2020.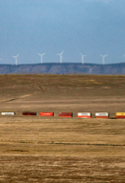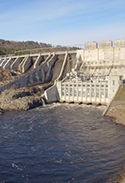 IBERDROLA IS STEPPING UP INVESTMENTS INTO RENEWABLE ENERGY
AVANGRID stands out as being one of the energy companies with the largest renewable asset bases in the world. The company plans to increase its installed capacity by more than 110 % and reduce its greenhouse gas emissions by 35 % by 2025 (compared with data recorded for 2015), with the aim of being carbon neutral by 2035.
As part of the historic investment plan announced by Iberdrola group for 2020-2025, the US subsidiary expects to step up its investments in renewable energy and channel approximately €11.22 bn into this sector, enabling it to virtually double its renewable power, to 13.2 GW of installed capacity by 2025. These investments are targeted at increasing its presence in the offshore wind and photovoltaic sectors, as well as strengthening its leadership in onshore wind. It therefore plans to have 1.6 GW of offshore wind in operation by 2025 (with the commissioning of Vineyard Wind and Park City Wind), 2.5 GW photovoltaic and 9 GW onshore wind.
AVANGRID renewable capacity: Outlook 2020-2025.
In recent years, Avangrid Renewables has also signed a number of agreements for long-term energy sales with large US multi-nationals. These contracts, called power purchase agreements (PPA), have brought great stability to the company's investments in this strategic market.
PNM is progressing with its plans to abandon coal completely. It has recently reached an agreement to transfer its rights and ownership in the Four Corners power plant (200 MW, of which it holds 13 %), to the Navajo Transitional Energy Company (NTEC) towards the end of 2024.
COMMITTED TO ESG + F
AVANGRID supports the UN Sustainable Development Goals and is fully committed to ESG +F (Environmental, Social and Governance, together with financial strength) principles. Thus by 2030 it expects to reduce its carbon footprint by 25 %, increase its use of green energy by 50 % and cut its use of paper by half. Also by the same year, it proposes to run 60 % of its vehicle fleet on clean energy and to install over 900 charging stations for its company and staff vehicles.
The company is also planning to increase investment in its Supplier Diversity Programme to $300 m annually by 2025 and raise its corporate volunteer hours to exceed 35,000 annually that same year.
AVANGRID was named in 2021 one of the world's most ethical companies by the Ethisphere Institute for the third year in a row. In addition, Ethical Boardroom magazine has recognised it as the North American utilities company with the best corporate governance practices, while Forbes has labelled it one of America's most JUST companies and one of the best employers by state. AVANGRID, which was the first utilities company in the US to set a carbon neutrality target, has also been awarded an "A" rating — the highest obtained in the utilities sector — in the Climate Development Project.
*AVANGRID, Inc. is 81.50 % owned by Iberdrola S.A.