IBERDROLA IN THE UNITED STATES
Iberdrola, a leading energy company in the US
#business #Avangrid #United States
The Spanish company has managed to position itself as one of the three largest renewable energy companies, with operations in 25 states and more than 8,000 MW of renewable capacity.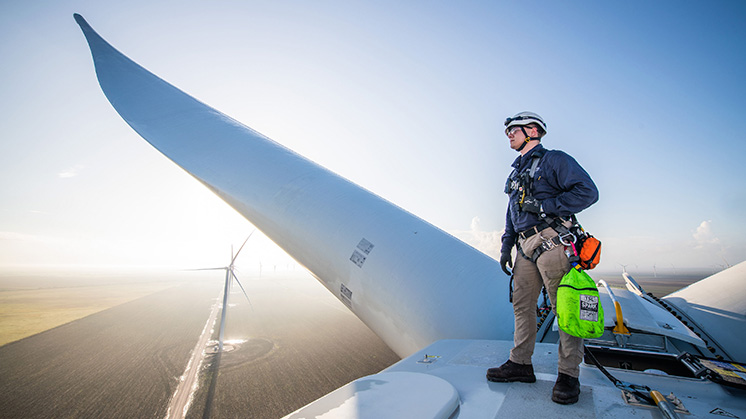 307 MW Karankawa wind farm (Texas).
401 MW Peñascal wind farm (Texas).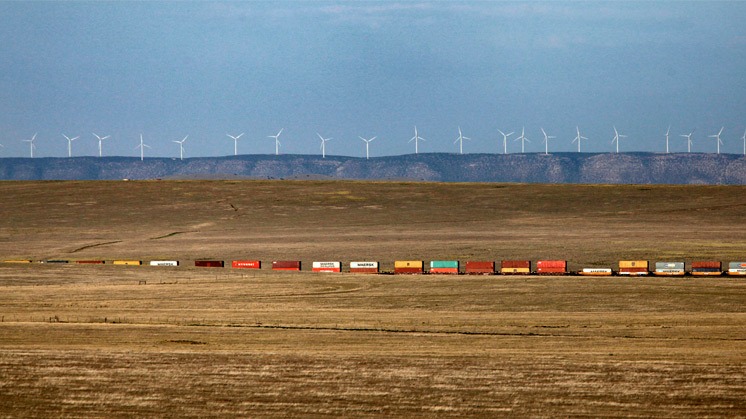 298 MW El Cabo wind farm (New Mexico).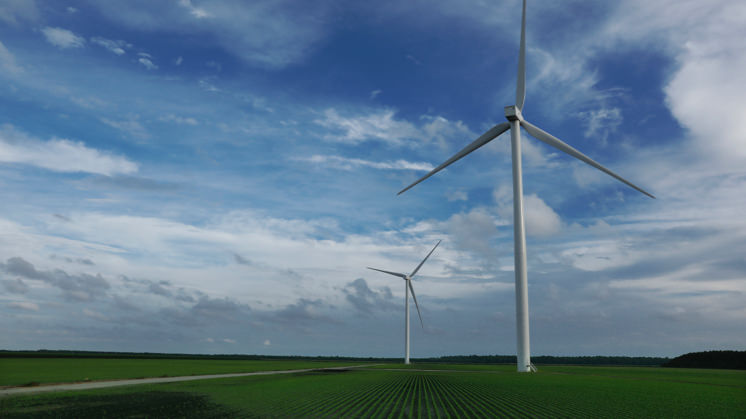 208 MW Amazon US East Wind Farm (North Carolina).
New England Clean Energy Connect (NECEC) project to connect Quebec (Canada) and Maine.
Iberdrola's history in the United States is a story of growth. In less than two decades, the company has not only managed to be listed on the New York Stock Exchange, but also to position itself as one of the largest electricity groups in the country.
Iberdrola has grown considerably in two decades operating in the United States. Its subsidiary Avangrid

Enlace externo, se abre en ventana nueva., which was listed on the New York Stock Exchange six years ago, is present in 25 states and manages more than 9,000 MW of generating capacity (8,000 MW renewable energy) and more than 170,000 kilometres of power lines through eight public utilities in New York, Connecticut, Maine and Massachusetts, serving a population of 7 million people, with 3.3 million supply points.

In addition to being one of the three largest wind and solar energy companies in the US, Iberdrola is now a leader in offshore wind, with a portfolio of 4,900 MW. Such is its capacity for growth that it plans to invest more than $30 billion between 2020 and 2025 in transmission and distribution networks and renewables, which will allow it to almost double its clean energy capacity by 2025. These investments are aimed at increasing its presence in the offshore wind and solar photovoltaic sectors, as well as strengthening its leadership in onshore wind.

In December 2021, construction began on the first large offshore wind farm in the United States (Vineyard Wind 1), which will be operational in 2023/24. The 800 MW project, located about 24 km south off the coast of Martha's Vineyard, will generate enough wind power to meet the demand of more than 400,000 homes. Its commissioning will also prevent the emission of more than 1.6 million tonnes of carbon dioxide per year, the equivalent of taking 325,000 vehicles off the road.

It also owns the Kitty Hawk development area (2,500 MW) in North Carolina and has initiated the BOEM permitting process for the Kitty Hawk North project (800 MW), the first project to be developed in this area, and manages other farms at an earlier stage of development.

In January 2022, it also closed the takeover of the offshore wind portfolio it shared with CIP in the United States, with more than 2,000 MW of capacity, making it one of the largest developers of this technology worldwide. That portfolio includes Commonwealth Wind, a project selected late last year to supply power to utilities in Massachusetts.

At 1,232 MW, it is the largest offshore wind facility on the east coast of the country, it will create 11,000 full-time equivalent jobs over its lifetime and will generate enough energy to power 750,000 homes a year.

The Spanish company also obtained exclusive ownership of Park City Wind, an offshore project with a secured PPA and BOEM permits in the pipeline that, with its 804 MW, will meet 14% of Connecticut's electricity demand and avoid the emission of more than 25 million tonnes of CO2. Through the partner agreement, Iberdrola retains 50% of the Vineyard Wind 1 wind farm and the right to take control of it during the operation phase.

In total, Iberdrola's investment in its US offshore portfolio could exceed $15 billion in the coming years.

In addition, the Iberdrola group operates eight utilities in New York, Connecticut, Maine and Massachusetts, serving a population of 7 million people, with 3.3 million direct customers.
OUR MOST FLAGSHIP PROJECTS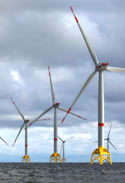 Kitty Hawk offshore wind farm
Off the coast of Outer Banks (Virginia and North Carolina), it will have a total installed capacity of 2,500 MW and will provide 700,000 households with clean energy.
Vineyard Wind offshore wind farm 1
Located off the coast of Massachusetts, it is the first commercial-scale offshore wind power project in the United States. It will have an installed capacity of 800 MW and will supply more than 400,000 homes.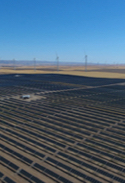 Lund Hill photovoltaic plant
Located in Klickitat (Washington) and with a installed capacity of 150 MW, the new facility will be the state's biggest solar project once it is commissioned in 2020.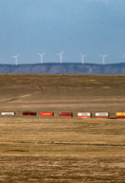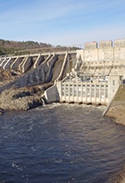 WORLD LEADER IN OFFSHORE WIND
Iberdrola is a world leader in the development of offshore wind energy, with an operational capacity pipeline and early-stage developments of approximately 35,000 MW. Focused on countries with ambitious targets, the company expects to have 18,000 MW of offshore wind power in operation by 2030.

In Europe, Iberdrola leads the offshore wind market with 1,300 MW of operational capacity in Germany (Wikinger) and the UK (East Anglia ONE and West of Duddon Sands) and almost 1,000 MW coming soon in Germany (Baltic Eagle) and France (St. Brieuc). In addition to the US, it manages a large portfolio of projects in the UK, France and Germany, as well as in new growth platforms such as Ireland, Sweden and Poland.

In the rest of the world, the company is consolidating new growth platforms in several regions, with a significant project pipeline in Asia (Japan and Taiwan), as well as in other emerging markets, such as Brazil.