Raising social awareness on climate change
Global warming is a challenge that urgently requires the active participation of all civil society actors. As an international leader in the fight against climate change, the Iberdrola group carries out different awareness-raising initiatives within the framework of its Plan for Raising Social Awareness on Climate Change.
Children from Madrid atended the theatrical performance 'My clean world'.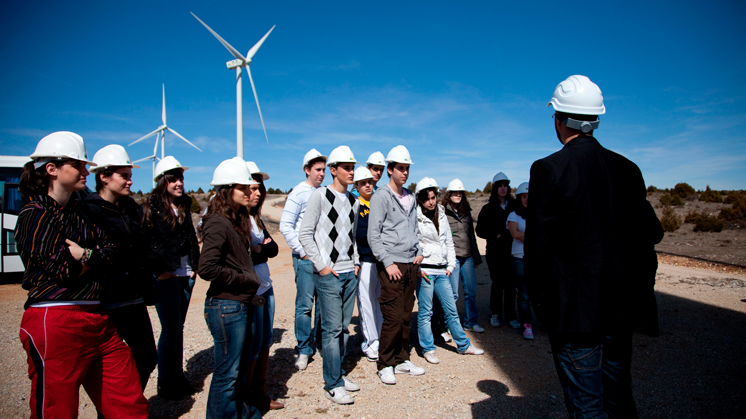 Visit by students to the Energy Classroom at the Maranchón wind farm (Guadalajara, Spain).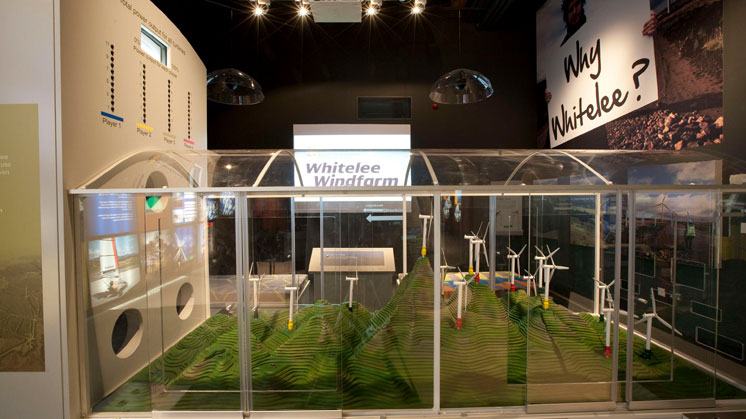 Inside the Whitelee windfarm visitor centre (Scotland).
The fight against climate change and everything it implies — the reduction of greenhouse gas emissions (GHG), the energy transition towards a decarbonised economy, energy efficiency, the change in consumer habits, etc. — requires a greater awareness and improved willingness to act by all civil society actors.
As part of our commitment to the environment, in 2016 the Iberdrola group incorporated a Plan for Raising Social Awareness on Climate Change as an additional focal point for its climate change actions, which it has been developing since then through different initiatives aimed at different audiences.
To carry out this work we have set up CLIMATEAM, a multidisciplinary working group, created to promote and coordinate actions in this area.