ENERGY TRANSITION
We are investing €150bn between now and 2030 to maintain our leadership in the energy transition
Having been 20 years ahead of the current energy transition, Iberdrola group now plans to invest 150 billion euros in the run-up to 2030 and thus remain at the forefront of the energy revolution faced by the world's major economies. The company is making progress with its unprecedented 75-billion-euro investment plan which will run until 2025 and establish a business model based on more renewable energy, more networks, more storage and more smart solutions for our customers.
Carousel of images and videos
The fight against climate change is one of the biggest challenges humanity must face in the 21st century and we all need to be involved in the process of moving toward a decarbonised economy, based on renewable energies. The minimum target of 32 % renewable energy by 2030, set by the European Parliament and the Council in the Renewables Directive, is achievable. However, it will only be possible in an economic scenario with high levels of decarbonisation and electrification of the economy, using decarbonised fuels in niches that are difficult to electrify.
Decarbonization
and
electrification
of
the
economy

It boosts
energy efficiency.


It promotes the
industrial
revitalisation
and
job creation.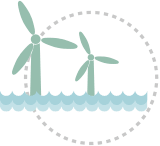 It boosts the roll-out
of
renewable energies.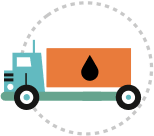 It helps reduce energy
dependence on oil and gas.

It promotes the
sustainable development.

It encourages a substantial and
structural reduction in electricity
prices and volatility.

It lessens
CO2 emissions
and helps to combat
climate change.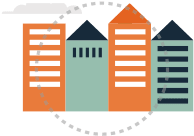 It generates
bigger profits
for the companies that
introduce it.

It speeds up the
digitalisation of the
energy sector.
PIONEERS OF THE ENERGY TRANSITION
Iberdrola is committed to spearheading the energy transition, a mission it embarked upon 20 years ago that has made the group a leader in renewable energies. Set on electrifying the economy, innovation and technological advances and offering better consumer connectivity, the company is implementing its historic 2020-2025 investments plan — with a total investment of 75 billion euros by 2025, which it will increase to 150 billion euros by 2030 (90 % of future investments are aligned with the green investment criteria included in the European Union taxonomy). The plan includes a significant increase in installed capacity in the main renewable technologies.
In this way, by 2030, Iberdrola will have tripled its installed renewable capacity to 95 gigawatts (GW) and doubled its regulated asset base to €60 billion. At the close of the First Half 2021, the group had increased its investments in the period by 37 % to a record €4.9 billion. These investments contributed to the company's unprecedented expansion strategy in markets such as Europe, America and Asia-Pacific, with 90 % of them being allocated to renewables activities (45 %) and smart grids (46 %). By markets, more than half went to the United States (27.1 %) and Spain (25.4 %), while Brazil received 14.5 %, the United Kingdom 12 % and the investment in the Iberdrola International business area (IEI) grew and already represents 17.2 % of the total.
Likewise, the group is continuing to form alliances to continue leading the process to decarbonise the economy and reactivate industry and the economy. In addition to having signed long-term agreements to purchase clean energy (PPA) with large companies such as Amazon, Apple, Facebook and Nike, among Iberdrola's most recent partners in renewable energies are MAPFRE, Total and Shell. It also sealed agreements with BP, Fertiberia, Cummins, Porcelanosa, Diageo and Foresa in green hydrogen and promoted alliances for electrification and electric mobility with Volkswagen, Renault, Irizar and the smart charging solutions company Wallbox.
The pillars that have enabled us to come out ahead in the energy transition are: investment in a cleaner and more reliable electric system, optimisation of our portfolio, maximising efficiency and promoting innovation.
Energy transition.
Ignacio Galán, Iberdrola group chairman
After 20 years of anticipating the energy transition, our business model positions us as a key agent in the transformation of the industrial fabric. With our experience, our engagement with society and our financial strength, we are advancing a model for long-term sustainable economic growth capable of meeting the current challenges of society
Electricity is fundamental to the decarbonisation of energy use through renewable energy to create a sustainable and efficient energy framework. Electricity is the energy vector that allows a greater contribution from clean energy sources, whilst at the same time dramatically improving the overall efficiency of the energy system.
This commitment by Iberdrola to a decarbonised future is based as much on its current experience as a world leader in renewable energy as on a profound analysis of current technologies and their possible future evolution, driving innovation and internal research on energy prospects in the different areas in which it operates and collaborating with renowned international institutions such as the International Energy Agency.
2050 Holistic & Efficient Roadmap for a Zero-Emissions EU Energy Study [PDF]

ELECTRIFICATION OF TRANSPORT AND CONSTRUCTION
Transport is responsible for a quarter of CO2 emissions at the global level and for the majority of city pollution. A highly effective way to solve both problems, which have a common origin, is to electrify transport through electric vehicles, thereby improving energy use by increasing efficiency.
Iberdrola is committed to transport electrification, having rolled out an ambitious Sustainable Mobility Plan. It has also been the first Spanish business to subscribe to The Climate Group's EV100 initiative, committing it to electrify its entire fleet in Spain and the United Kingdom by 2030.

Carousel of images and videos
Another important element is the decarbonisation of energy in buildings through the promotion of self-consumption and the use of heat pumps, for which Iberdrola is also analysing future trends. Iberdrola is working with a number of institutions, such as the Oxford Institute for Energy Studies to analyse all the possible decarbonisation solutions and trends in the electricity sector to keep informed and work on solutions.
DECARBONISATION'S COMMITMENTS AND ALLIANCES
In this progress towards a sustainable future, in line with the Paris Agreement, the group has assumed its own decarbonisation commitments. A strategy of investing in clean energy and grids will make Iberdrola a carbon neutral company by 2030 in Europe, where its emissions for the period are already only 43 g/kWh, and reduce its global CO2 emissions to 50g/kWh by the end of the decade, becoming carbon neutral in 2050.
The company no longer generates electricity with coal or fuel oil, having relocated its workforce while creating new jobs through investments. Thus, the group avoids future risks of dismantling or associated labor while is well positioned to maintain the leadership of its investment cycle in renewables and grids: 90 % of its long-term plan is aligned with the green taxonomy defined by the European Union.
Despite the difficult conditions brought about by the COVID-19 pandemic, the company maintains its commitment to an environment free from emissions and the decarbonising of the economy, with greater deployment of renewables, which have reached more than 35,500 MW of installed capacity at the close of the First Half 2021.
Also, always in line with the objective of creating a decarbonised energy sector, Iberdrola collaborates with various international alliances, with public and private participation, which aim to accelerate the energy transition to facilitate robust and sustainable economic growth, as is the case with the Energy Transitions Commission and the Joint Program on the Science and Policy of Global Change from the Massachusetts Institute of Technology (MIT).
In addition, the group's chairman, Ignacio Galán, has signed up to a manifesto — involving more than 150 executives and investors — to urge the leaders of the European Union to support the ambitious goals set out in the European Green Deal and reduce greenhouse gas emissions by at least 55 % by 2030.
This commitment to reducing emissions and driving the decarbonisation of the economy by promoting clean energy has led S&P Platts to recognise Iberdrola with the Energy Transition award, the only award not subject to nomination and based on an objective independent study.
LEADERS IN RENEWABLE ENERGY
Iberdrola's historic investment plan for the 2020-2025 period will focus primarily on renewable energy, an area that accounts for more than half (51 %) of organic investment: around 34.68 billion euros. These investments will enable the group to reach 60 GW in 2025 after achieving 44 GW installed power in 2022.
This will mean doubling current capacity, giving an enormous boost to offshore wind generation, with 4 GW at the end of the period, and photovoltaic solar power, with 16 GW planned for installation by the end of the period. The company will also bolster its leadership in offshore wind and hydroelectric power with 26 GW and 14 GW installed in 2025, respectively.
Offshore wind is one of the group's main growth vectors and the company's strategy in this sector will be boosted by the auction processes planned in the short term in its main markets: Europe (37,000 MW between 2021-2022), the United States and Asia-Pacific (13,800 MW until 2024). The significant expansion of the portfolio comprising this technology — 25.2 GW as of today —, based in new growth platforms with considerable potential, including Japan, Poland, Sweden and Ireland, will allow the group to reach 12,000 MW in operation by 2030.
Iberdrola is in a unique position for implementing its plan, with one of the world's largest renewable portfolios in the industry: a total of 81.5 GW throughout its traditional areas as well as new growth platforms in countries such as Korea, Taiwan or Australia. By technologies, this portfolio comprises: 36.6 GW photovoltaic; 25.2 GW offshore wind; 15.5 GW onshore wind; 3.4 GW hydroelectric; and 1.1 GW correspond to storage batteries.
At the close of the First Half 2021, of the 27,600 MW of renewable energy that the group has committed to commissioning in the 2020-2025 period, almost 22,000 MW are already installed, under construction or with a high level of maturity, therefore guaranteeing 80 % of new capacity forseen for this period. To be precise, Iberdrola is currently building 8.5 GW: 2,750 MW in the United States, 2,860 MW in the territories of Iberdrola Energía Internacional, 1,700 MW in Spain, 1,050 MW in Brazil and 150 MW in the United Kingdom. This will allow the company to finish the year with an additional 4,000 MW in operation, added to the 2,960 green MW commissioned in the last 12 months (1,950 MW onshore wind, 930 photovoltaic and 80 MW in batteries).
Iberdrola to triple its installed capacity in renewables by 2030.
GREEN HYDROGEN, A STRATEGIC VECTOR FOR THE INDUSTRY
In line with European recovery plans, the group plans to install 600 MW of green hydrogen by 2025, which it will increase to 830 MW in 2027. The company is already working alongside Fertiberia to develop Europe's largest green hydrogen plant for industrial use, which will be operational by 2021 with an investment of 150 million euros.
In addition to the first project, there will be initiatives in other countries, while Iberdrola maintains its leadership position, developing a value chain that supports establishing new electrolyser manufactures and alliances with other industrial groups. In this regard, the company has signed an agreement with the Norwegian company Nel, the largest manufacturer of electrolysers in the world, to develop large-scale electrolysers and promote the creation of a chain of suppliers of this technology in Spain. For this project, the utility has joined forces with Basque company Ingeteam to create Iberlyzer, a company that will become Spain's first mass manufacturer of electrolysers.
Iberdrola has also announced the creation of a new green hydrogen business unit to position itself as the world leader in this technology. And it has submitted 54 projects to the Next Generation EU programme, which would trigger investments of €2.5 billion to reach an annual production of 60,000 tonnes of green H2 per year.
Green hydrogen is a promising solution to achieve quick, medium-term decarbonisation in the industry that uses it and as a raw material, as well as for activities that are difficult to electrify, such as heavy goods transport. So by 2030, electrification of energy uses will increase green hydrogen tonnes to 85,000.
Renewable energy - the key in the fight against climate change


TOWARDS A GREEN TRANSFORMATION
The crisis caused by the COVID-19 pandemic has resulted in different voices proposing to push the transition to a neutral, sustainable, resilient and inclusive socio-economic model. Iberdrola is fully committed to this Green Recovery, a future towards which it has been working for 20 years.
The 2020-2025 investment plan supports this vision, and the 75 billion euros forecast will have a decisive impact on economic recovery. In keeping with the foundations of the social market economy and the United Nations' Agenda 2030, investments and purchases of goods and services from more than 22,000 suppliers will contribute to sustaining around 500,000 jobs in the world in 2025. The group also expects to recruit around 20,000 people during the same period.
WORLD LEADER IN SMART GRIDS DEVELOPMENT AND DEPLOYMENT
The energy transition requires significant investments in the modernisation, digitisation and automation of networks to ensure an efficient, safe and reliable transition. New network equipment, software, IT applications and advanced communication systems will all need to be developed. The need for these technology solutions brings about investment in R&D, innovation and knowledge. It also contributes to the creation of an industrial framework which can also be exported, generating even more value.
Iberdrola group has become a world leader in the development and implementation of smart grids by deploying one of the most advanced smart grids in the world in Spain, the United States, Brazil and the United Kingdom. In recent years, the group's distribution companies have installed nearly 15 million smart meters which will increase to 21 million in 2025, and they have installed self-management, supervision and automation capabilities in the grid.
Iberdrola has earmarked 40 % of its organic investment for the 2020-2025 (more than 27 billion euros) for grids, which will put the group's portfolio of regulated assets at 47 billion euros in 2025; 1.5 times its current value. This figure includes investments into transport, which will account for 4 billion. This amount will reach €60bn by 2030.
At the close of the First Half 2021, 46 % of the group's investments for the period were earmarked for Networks, that is, €2,240.4 million, in line with the group's strategy to increase and strengthen key infrastructure for the energy transition and the electrification of the economy.
Iberdrola has created a global smart grid innovation centre to respond to the challenges of the energy transition and to lead innovation in electricity distribution networks. The Global Smart Grids Innovation Hub will act as a platform for promoting innovation, combining its technological capacity with that of suppliers, partners and startups from around the world.
Carousel of images and videos
Smart meters installed by Iberdrola [PDF]
LARGE-SCALE ENERGY STORAGE SYSTEMS
The company is a leader in energy storage with a capacity of 4,500 MW installed using pump technology, the most efficient energy storage method currently available, as it does not release any polluting emissions into the atmosphere and performs much better than the best batteries on the market.
Iberdrola currently has five battery storage projects: three in Spain (the most important of which is Caravaca de la Cruz in Murcia — a first for Spain —, with 3 MWh capacity, as well as the one at Iberdrola Campus in Madrid, and SAGER, in Vitoria); one in the United States (Oregon), and one more in Brazil (Noronha).
In addition, the new facility to be opened in Puertollano (Ciudad Real) will also have a battery system with a rated power of 5 MW and a 20 MWh storage capacity.
SMART, DIGITAL AND INNOVATIVE SOLUTIONS FOR CUSTOMERS
The gradual electrification of energy uses will enable Iberdrola to add to its customer base. By the end of 2025, the company will have entered into contracts worth 60 million euros with customers around the world, as compared to 43.8 million at the close of the Fiscal year 2020. The group will offer smart, innovative solutions to residential customers (energy storage and heat pump, self-consumption and electric mobility) and industrial clients (smart solutions, electrification processes and green hydrogen).
To achieve this, it will spend 9 % of the organic investments set out in its 2020-2025 plan to the customer area, to a total of 6.12 billion euros. At the close of the First Half 2021, there has been a significant expansion in smart home and electric mobility solutions: Smart Mobility uptake has almost tripled and Smart Solar registrations have multiplied by 2.3, while Smart Home and Smart Clima have multiplied by 1.2 and 1.4 respectively.
AT THE FOREFRONT OF DIGITAL TRANSFORMATION
In this essential energy transition process, Iberdrola group is spearheading the use of digital technologies and preparing to triumph in a new era in which disruptive tools will be key to all areas. The company, which will raise its investment in R&D to €400 million euros per year in 2025, maximise its use of technology in all business areas where it adds value, by improving processes and asset productivity and becoming a more efficient operator.
Read more
This strategy puts the customer at the forefront of every activity: networks are getting smarter and are able to adapt to new consumer needs and habits to achieve more efficiency and connectivity for customers. The digitalisation of the grid, i.e. having an infrastructure that carries electricity and data, facilitates the integration of distributed renewable energy, more active network management and the future mainstreaming of electric vehicles. Iberdrola will play a decisive role in the roll-out of the latter in Spain with the implementation of the 'Smart Mobility' Plan, which features the launch of the new Iberdrola Public Charge App for booking charging stations in Iberdrola's recharging network and the 'Smart Mobility Hogar' App, designed for controlling the charging of household equipment.
The transition toward a sustainable future will require a massive effort by all those involved, and the Iberdrola group will continue the path it started 20 years ago, a strategy which is fully aligned with Sustainable Development Goal 13 (Climate Action).
Hide content
All the information about
ENERGY TRANSITION
Global energy transition index
The Energy Transition Index (ETI) is a global ranking planned to enable political decision-makers and companies to plot the way for the called energy transition. This index incorporates macroeconomic, institutional, social, and geopolitical considerations that provide enabling conditions for an effective energy transition.
Can the energy sector thrive on 100 % renewable energy?
To meet a growing global demand for energy and the imperative need to halt climate change, renewables are now established as the best and more economical option for the future of the energy sector. Driven by a firm commitment and as pioneer in renewable energies, Iberdrola group is in an unbeatable position to address the energy transition, descarbonisation and the electrification of the economy.

The company is also working to promote innovation and has launched the a major green hydrogen project in Europe, with the construction of the largest plant to produce green hydrogen for industrial use in Europe from 100 % renewable electricity. The project will help move forward in maturing the technology for green hydrogen production and turn it into a solution for efficient decarbonisation in the medium term, both for the industry that uses it as a raw material and for processes that are difficult to electrify.

In spite of these great efforts, converting the entire world to 100 % renewable energy by 2050 requires political support.
What is the future of renewable energy?
The future of energy is green. The world's population is projected to reach 9.7 billion by 2050 and could peak at nearly 11 billion around 2100. That is 2 billion more people in the next 30 years, from the 7.7 billion in 2018. Two thirds of them live in cities and living standards are improving as emerging countries join the global middle class.

This population and economic growth drives an increase by almost 50 % of the world energy consumption between 2018 and 2050, according to the International Energy Outlook 2019 Reference case, issued by the U.S. Energy Information Administration. This increase in demand cannot be satisfied by fossil fuels without exceeding planet boundaries. In such a scenario, it is crucial to opt for safer, more plentiful and less environmentally damaging sources of energy. Renewables meet all three requirements and are becoming the most economically competitive option compared with other conventional generation sources.
Will renewable energies replace fossil fuels?
According to the Renewable Capacity Statistics 2020, renewable sources added the most capacity to the overall energy mix in 2019, in fact, 72 % of the new capacity installed during the year was renewable. So, at the end of 2019, renewable capacity grew to 2,537 gigawatts (GW) worldwide, doubling the capacity that existed a decade ago.

As electricity increases its share in the world energy system, renewables are expected to continue increasing their share in the global energy mix. Prior to the Coronavirus crisis, the World Energy Outlook 2019 of the International Energy Agency already anticipated that progressive electrification will be based on renewable energy. By 2040, wind and solar become the top two sources of power generation and by 2050 the power sector is mostly decarbonized. In terms of final energy use, by 2050, low carbon technologies, most of which are renewables, but also nuclear and technologies based on carbon capture, utilisation and storage (CCUS), support well over half of global energy demand, from less than 20 % today, a reversal of the stable share of fossil fuels at over 80 % for the past three decades.
How do fossil fuels contribute to global warming?
The main difference between renewable and non-renewable energy sources is that the former can produce energy indefinitely without emitting any gases or pollution because these sources will never run out or renew themselves within a short period, while non-renewable energy reserves are limited because they run out when used or regenerate extremely slowly and they emit greenhouse gases (such as carbon dioxide or methane) as well as other air pollutants coming out from their combustion processes.

This has meant that the concentration of greenhouse gases in the atmosphere, which help to retain heat so that our planet is habitable, has increased exponentially since the beginning of the last century, when, without human action, nature was responsible for balancing emissions. As the atmospheric concentration of these greenhouse gases increases, mainly due to the growth in the burning of fossil fuels (which represent around two thirds of global CO2 emissions), the amount of infrared radiation accumulated by the earth that contributes to the increase in the greenhouse effect is increased, and therefore the temperature of the entire planet rises, which is linked to other changes in the earth system. This current climatic alteration of anthropogenic origin is what is known as "climate change".
What is the future of electric cars?
Over recent years, technological evolution and cost reduction in renewable power generation technologies as well as batteries for electric mobility, are enabling electric vehicles to become cost competitive with internal combustion engines at very rapid pace, decarbonising the transport sector. As part of its commitment to sustainability and the environment, and as an effective means of combatting climate change, Iberdrola is driving and leading the transition to sustainable mobility and electrification of transport.

Electric vehicles are, therefore, the most effective way to transform transportation, resulting in the reduction in both CO2 emissions and air pollution. It is therefore necessary to implement a European-wide strategy that will facilitate large-scale developments of electric vehicles, promoting zero-emissions transport.
Is renewable energy sustainable in the long term?
There are numerous types of renewable energy with numerous benefits such as:

1. Environmentally friendly as they don't emit greenhouse gases nor air pollution

2. Limitless: we obtain them from inexhaustible or rapidly regenerating natural resources, so they can be used indefinitely and without limit.

3. Safe: they do not entail additional hazards, and they are relatively simple to dismantle, at the end of the facility's useful life.

4. They promote energy independence.

5. They create jobs and boost the local economy: renewable facilities are labour-intensive to build, maintain and operate, which creates jobs and stimulates the national economy. According to IRENA, the contribution of activities linked to the energy transition to employment is higher than those of sectors based on fossil fuels, since renewable energies or energy efficiency generate almost 3 times more employment (direct and indirect) than the oil and coal sectors, (7,49- 7.72 vs. 2.65 jobs/M$). Therefore, these represent far-sighted investment amid the crisis set off by the COVID-19 pandemic.