Life at Iberdrola
We are a global and committed team
At the Iberdrola Group, we are more than 40,000 professionals of more than 80 nationalities committed to a model that prioritises people and the preservation of the planet in the search for sustainable value.
At Iberdrola, we believe that our employees are a strategic asset, which is why we are committed to quality employment, training, professional development, and respect for diversity, equal opportunities, and non-discrimination. We form a multicultural team with a common goal: to create sustainable value for the company, for our customers and shareholders, and for society as a whole.
Our purpose and values
Our purpose is our identity, what inspires us and drives us to grow and continue building, because we have been doing so for more than 170 years. We believe in a more electric, healthy and accessible energy model carried out with the collaboration of everyone, institutions and citizens. That is why we invest in the decarbonisation and electrification of the economy, in renewable energy sources and in increasingly smart grids. We are working for a more inclusive energy model and a more equitable society. This is our purpose.
To continue building together each day a healthier, more accessible energy model, based on electricity
Proud of our track record
At Iberdrola, we are proud of our track record and our pioneering nature, but we also know that this is a great responsibility. We want to continue along this path hand in hand with all our employees, collaborators and other stakeholders, to continue to be a reflection of an increasingly better society and a more inclusive and diverse world.
This is who we are
We have a diverse and skilled team that wants to build a future committed to people and the environment

67.9
hours training/ employee

89
nationalities

40,721
employees

1,970
scholarships and educational incentives
We promote the satisfaction and commitment of our employees
At Iberdrola, we believe in a favourable and dynamic work environment that allows us to obtain the maximum potential of our professionals, promoting their personal and professional development. That is why we carry out the Work Climate Survey to assess the perception of our employees.
This global survey is conducted simultaneously in all countries and is fully confidential. The participation rate is 83% of the total workforce.
This survey showed that 76% of employees feel committed to us and 74% feel supported by our organisation. These results put us in a leading position compared to other utilities.
We believe in our company
Trust in our business plan for the coming years

Are proud to work here
We are part of the strategy
Understand how their work contributes to Iberdrola's objectives

Know what results are expected from what they do
We feel supported on a daily basis
Work very well with their team

Believe that security is a priority for all
The participation rate for this satisfaction survey is 83% of the total staff.
Unique opportunities thanks to International Graduate Programme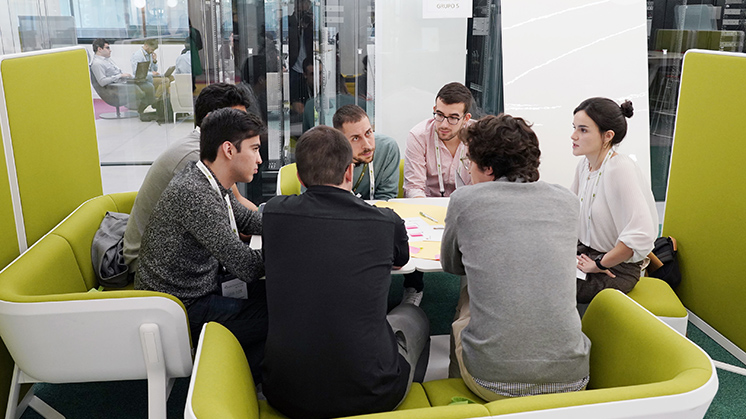 Andrea works in the Offshore Operation and Maintenance area.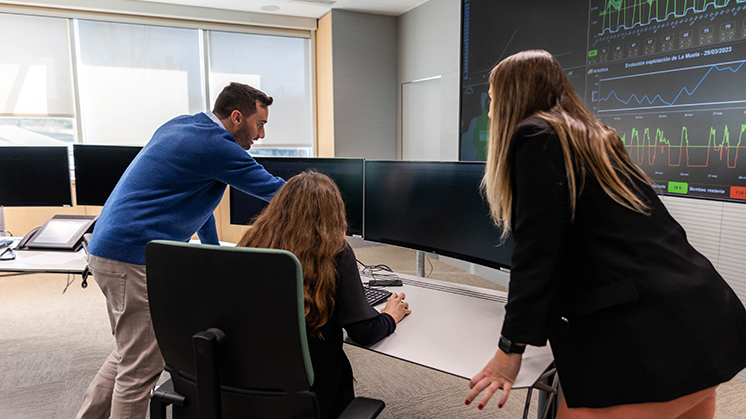 Jorge works in the Green Hydrogen department and regularly visits the Puertollano plant.