We encourage the responsible use of energy
The Iberdrola Group seeks to optimise energy consumption throughout the whole energy chain, including production, transport, distribution, and final use. Iberdrola also promotes more efficient energy consumption amongst consumers, through information, training and providing solutions and technology.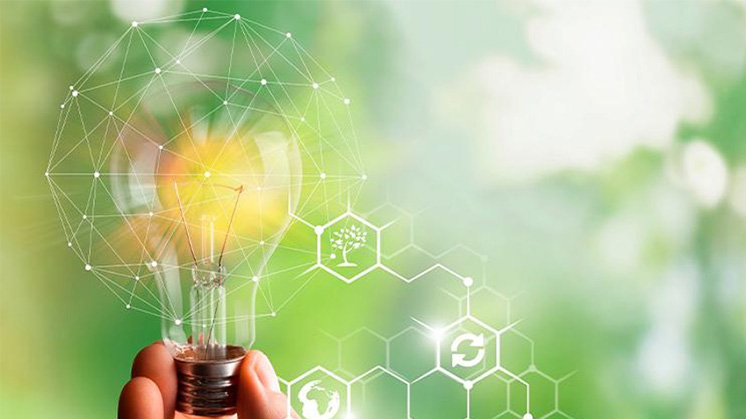 Energy efficiency allows smart and innovative energy production and consumption and is one of the key factors in the fight against climate change and reducing greenhouse gases (GHG).
The Iberdrola Group considers energy efficiency from a threefold perspective:
As an electric utility,

it looks to increase energy efficiency by introducing the latest power generation, transport and distribution technology and equipment, and to reduce auxiliary consumption and the consumption of cooling water. To produce energy two main materials are required: fuel and water for cooling.

As an electricity supplier,

it aims to contribute to a more efficient use of energy amongst consumers, informing and training users and providing solutions to help them become more energy efficient and reduce the environmental impact of their energy habits and consumption. It also promotes and develops energy efficient buildings.

As an energy-consuming company,

focuses on the ongoing improvement of energy efficiency across its operations (offices and buildings, vehicles, water, mobility, employee awareness, etc.).
INITIATIVES, PROJECTS AND ACTIONS
Iberdrola works on projects that focus especially on developing cost-cutting and energy efficient solutions: examples include Marinel to build offshore wind substations, Leanwind to reduce offshore wind technology costs, and SmartWind, to create models and simulations about using wind farm energy storage sites.

Iberdrola continues to implement energy efficiency measures in its buildings and offices around the world. It also works on enhancing the performance of climate control (heating and cooling), thermal insulation and lighting in buildings, and the automation of related facilities.

The Iberdrola Tower, the Iberdrola Campus and Ochill House, the ScottishPower headquarters, are a symbol of the Iberdrola group's commitment to sustainability and energy efficiency.

The implementation of these measures resulted in savings of 5,370 GJ in 2021.

Sustainability Report [PDF]

At Iberdrola we work continuously on the development of new products and services that favour efficiency, energy saving and protection of the environment.

Thanks to these initiatives, more than 800,000 customers in Spain and Portugal have enjoyed products and services that increase energy efficiency.

It is remarked the Plan de Movilidad Verde, which promotes the use of electric vehicles by staff, Smart Solar External link, opens in new window. and Hogar Inteligente External link, opens in new window., both aimed at the improvement of energy consumption via the use of solar technology and the control heating Planes a Tu Medida External link, opens in new window., which aims to offer the best rate for each profile and the application PowerUp External link, opens in new window., launched by ScottishPower so that its customers can purchase gas and electricity with their mobile according to their needs and forecast.