SDG 7: Affordable and clean energy
Pioneers in the energy transition with an investment of 120 billion euros for 20 years
Energy transition Renewable energy SDG
The Iberdrola Group is a global leader in renewable energy thanks to its investments of €120 billion over the last 20 years. As part of its commitment to the United Nations Sustainable Development Goals, the company focuses mainly on SDG 7: Affordable and clean energy, and works to bring electricity to everyone and optimise energy use.
SDG 7: Affordable and clean energy, what is it and why is it so important?
SDG 7 aims to ensure access to affordable, secure, sustainable and modern energy for all. Currently, according to the Tracking SDG 7: The Energy Progress Report 2023, there are 675 million people living without electricity worldwide. This dossier has been prepared by the five custodians of this SDG: the International Energy Agency, the International Renewable Energy Agency, the United Nations Statistics Division, the World Bank (WB) and the World Health Organization (WHO).
According to this report, despite some progress on the indicators, the current pace is not adequate to achieve any of the 2030 goals. Rates of progress vary significantly from region to region and while some regions are making substantial progress, others are slowing down or even regressing. In addition to the 675 million people still without electricity, 2.3 billion people do not have access to clean cookstoves.
Renewable energy consumption has increased since 2010, but it is imperative to substantially increase the share of clean energy in total final energy consumption. Similarly, despite steady progress, the rate of improvement in energy efficiency is trending at 1.8%, falling short of the target of a 2.6% increase each year between 2010 and 2030.
Finally, the pandemic caused by COVID-19 led to a decrease or slowdown in international public financial flows to support clean energy in developing countries, which may delay the achievement of SDG 7, especially for those countries most in need.
To achieve SDG 7 by 2030, it is necessary to invest in clean energy sources such as solar, wind and hydropower and improve energy productivity. It is also imperative to expand infrastructure and improve technology for clean energy in all developing countries.
 
Iberdrola aligned with the Objectives of Sustainable Development
Keys to understanding the world's electricity shortage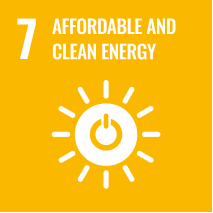 Global impact 675 million people live without electricity worldwide.
Other energies 2.3 billion people still use polluting fuels and technologies for cooking.
Ideal scenario Renewable energies should account for one third of total energy consumption by 2030 to be on track.
Countries with the most people affected
Nigeria

86 M
D. R. Congo

76 M
Ethiopia

55 M
Tanzania

36 M
Uganda

25 M
Mozambique

22 M
Niger

21 M
Madagascar

19 M
Angola

18 M
Burkina Faso

18 M
Main causes
The uncertain macroeconomic outlook, high levels of inflation, currency fluctuations, debt difficulties and lack of financing.
Is there a solution?
In the 2050 net-zero emissions scenario, achieving universal access to electricity by 2030 requires an annual investment of USD 30 billion in grid generation and decentralised solutions through integrated, smart and efficient supply programmes.
Sources: UN and World Bank.
SEE INFOGRAPHIC: Keys to understanding worldwide electricity shortages [PDF] External link, opens in new window.
1 World Bank.
2 Frontiers 2017, the latest UN report on environmental challenges.
3 Tracking SDG7: The energy progress report, published in 2019 by the World Health Organisation (WHO), together with the World Bank, the International Energy Agency (IEA), the UN and the International Renewable Energy Agency (IRENA).
SDG 7 targets: Affordable and clean energy
Although the proportion of people without access to electricity has more than halved since 2000, more needs to be done to end this situation.
For this reason, the specific targets set for 2030 are:
Ensure universal access to affordable, reliable and modern energy services.

Increase the share of renewable energy in the global energy mix.

Enhance international cooperation to facilitate access to clean energy research and technology.

Expand infrastructure and upgrade technology for supplying modern and sustainable energy services for all.
Our contribution to SDG 7: Affordable and clean energy
At Iberdrola, we are committed to spearheading the energy transition, a task that we set in motion 20 years ago and in which we have invested €120 billion since then, making us world leaders in renewables. These investments - aimed at the electrification of the economy, innovation and technological advances and greater consumer connectivity - have been matched by a historic investment plan of 47 billion more until 2025, which will serve to reach an installed renewable capacity of up to 52,000 MW in 2025.
81% of the Group's installed capacity comes from emission-free sources. In addition, the company generates 100% of its energy with zero emissions in countries such as the United Kingdom, Germany and Portugal.
The East Anglia ONE offshore wind farm in British waters of the North Sea is the largest wind farm in Iberdrola's history and one of the largest of its kind in the world, with 714 MW. It is operated by ScottishPower, our subsidiary in the UK, which is currently the only 100% renewable electricity company in the country.
Energy efficiency: 30.7 million tonnes of CO2 emissions avoided in 2022. In addition, we are committed to the goal of becoming carbon neutral by 2030 in areas 1 and 2 and reaching zero in all 3 areas by 2040.
Electricity for all: since the launch of the programme in January 2014, we have helped 11 million people benefit from access to electricity through projects across Latin America and Africa. By 2030, we aim to increase the number of beneficiaries to more than 16 million.
Luces de Esperanza: a project launched by Iberdrola Mexico, in alliance with Iluméxico, to bring electricity to rural communities in Mexico, thanks to the installation of solar panels in homes, schools, health centres and community spaces. Since 2019, it has benefited more than 6,000 people, electrifying more than 550 homes, as well as 7 schools and 3 health centres.
Protection procedures for customers in vulnerable situations: 100% coverage of customers in vulnerable situations in Spain. Warm Home Discount and Price Cap programme in the United Kingdom.
A pioneer in Socially Responsible Investment, the Group remains the world's largest private issuer of green bonds.