DIGITAL TRANSFORMATION AND INNOVATION
At the forefront of digital transformation
Iberdrola group plans to invest 4.8 billion euros in digital transformation between 2018 and 2022 and will focus its investment effort on improving the operation and maintenance of its assets by using data analytics and artificial intelligence and increasing the availability of its generation plants.
Carousel of images and videos
OUR DIGITAL TRANSFORMATION PILLARS
We use the Internet of Things to connect objects in an intelligent (smart) way. With the IOT, we are able to:
Optimize the preventive maintenance of wind farms, while increasing their production.




Inspect the condition of power lines with thermographic cameras.




Check the thickness of pipes affected by corrosion, using ultrasound sensors.




Use sensors to remotely detect technical incidents at substations.




Improve access control to our facilities by using a mobile app to maximize the efficient use of the common areas of the buildings and improve workplace safety by having sensors installed on protective equipment.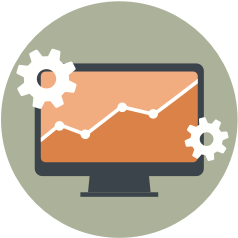 Virtual and Augmented Reality
Using Aumented and Virtual Reality tools and applications allows us to:
Improve safety and operability. Their installation on mobile devices assists in operations on overhead and underground lines and the gas transport network.




Display danger warnings in the actual setting or on 3D models of power plants.




Make the roll-out of applications in new markets more flexible and faster.




Automate the testing process for new mobile apps.




Create virtual simulations of fuel change operations at thermal power stations.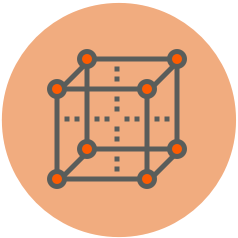 Using Artificial Intelligence helps us to:
Achieve excellence in customer service with virtual assistants, advice on buying products and services on the web, and make the work of agents at our call centre easier.




Improve network demand planning.




Manage service requests smartly, using a voice assistant.




Answer the routine queries received by the Human Resources Department automatically.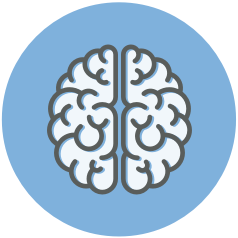 Helps us to transform processes that require interaction, data interpretation and decision making.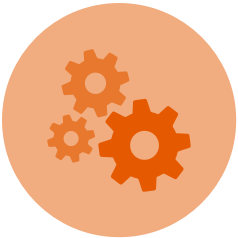 Robotics allows us to perform smart operations by automating processes. Some of its applications are:
New communications channels with our customers.




Automatic identification of incorrect readings.




Support for administrative purchasing procedures.




Automatically obtain the changes in gas importation prices as part of overall energy management.




Virtual information desks at the Shareholders' General Meeting.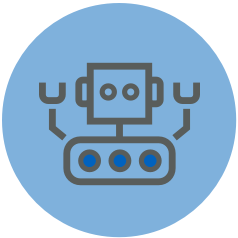 Using cognitive solutions helps to:
Improve the response at the first level of customer support.



Make virtual assistants smarter in maintenance and operations activities in situ.


Use combined biometric techniques to check the authenticity of someone using a mobile device.



Smartly identify the main elements of executive service requests on the Iberdrola network.




Translate the text of the website into sign language.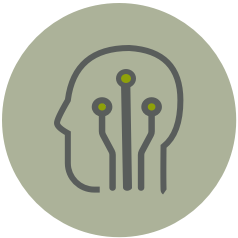 Automatic learning and digital analytics
We are developing techniques that use machine learning and big data to:
Check that documentation provided by third parties is correct.




Make a more accurate forecast of energy demand.




Optimise billing processes by improving the data analysis models.




Improve the identification and classification of incidents by using the data from smart meters. It is also possible to break down the consumption metered and determine individual energy use and the category of electrical appliances.




Provide knowledge management solutions to control high turnover environments and minimize the impact on our call centres.




Improve telephone support.




Analyse customer behaviour patterns in order to anticipate their needs and provide them with personalized offers.




Create analytical environments to generate the knowledge used to support the Distribution, Renewables and Commercial businesses, and to undertake new research on all our commercial and operational processes.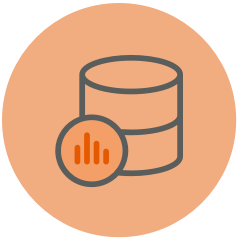 We are using a variety of disruptive technologies to automatically generate the Smart Solar personalised offer, and to contract and monitor installation and consumption. For example, the apps allow us to:
Improve the user experience.




Easily report a supply disruption, blackout or power cut.




See, search for and receive information.




Create an energy wallet that handles all aspects of customers' energy accounts.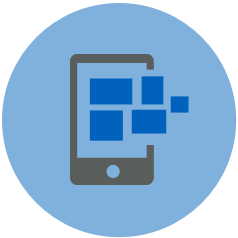 We use the social media to:
Resolve technical incidents automatically.




Automate the queries received from the customer mobile app.




Allow our contractors to keep records of supply points.
SEE INFOGRAPHIC: 2018/2022 Global Information Technology (IT) and Security Plan [PDF]
Ignacio Galán, Iberdrola group chairman
Digitalisation is going to play a fundamental role in the energy transformation through the electrification of the economy