The laboratory for the charging points of the electric car of the future
Electric cars Electric mobility
Located in the city of Bilbao, the Smart Mobility laboratory is one of the main sites for research into electric car charging. This pioneering facility is part of Iberdrola's programme to achieve 110,000 charging points in Spain in the coming years.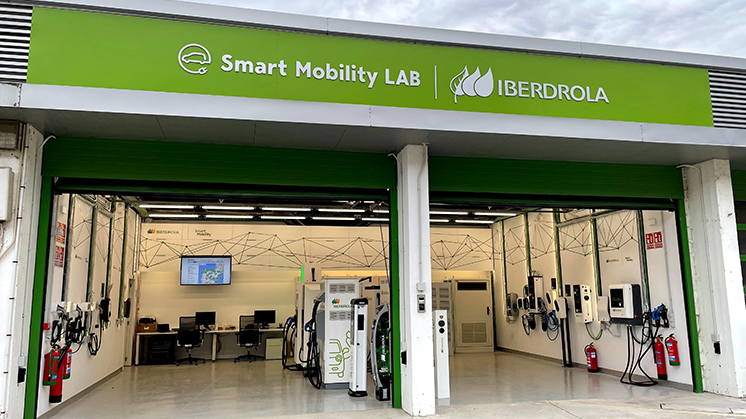 The Smart Mobility Lab occupies the space of a former garage in the Larraskitu complex in Bilbao (Spain).
Iberdrola´s Smart Mobility Lab, located in Bilbao, tests the latest innovation projects in electric car charging. The aim of this pioneering facility is not only to test the feasibility of integrating new models of electric changers into our smart mobility system, but also to update the equipment we already have on the market with constant charging and communication tests.
For this purpose, the laboratory has a total of 400 kW of total power and 30 recharging points of different powers, which allow all types of systems to be tested: domestic, public or company installations
Recharging points of the future
In addition to posible new connectors, new plugs are also being tested in the laboratory. The mission is to make progress towards the goal of installing 110.000 charging points

Enlace externo, se abre en ventana nueva. in the coming years, in a project that is also supported by the European Commission. This large network will help the capacity of electric cars to reach further that it does today, giving them greater range and attractiveness as a transport option.
Currently, there is a self-service station every 100 kilometres, including the possibility of charging our vehicle on any of the main Spanish motorways (A1, A2, A3, A4, A5, A6, A7, A8 and A66), always with the aim that long journeys can be made from a quality electricity network.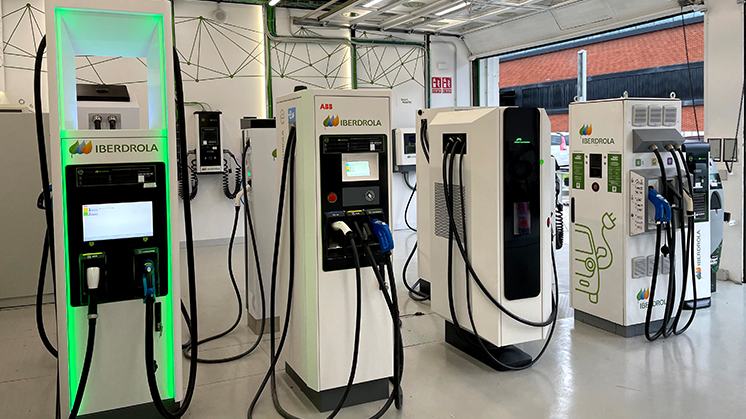 The Smart Mobility lab has 30 charging points, with all kinds of different models and chargers.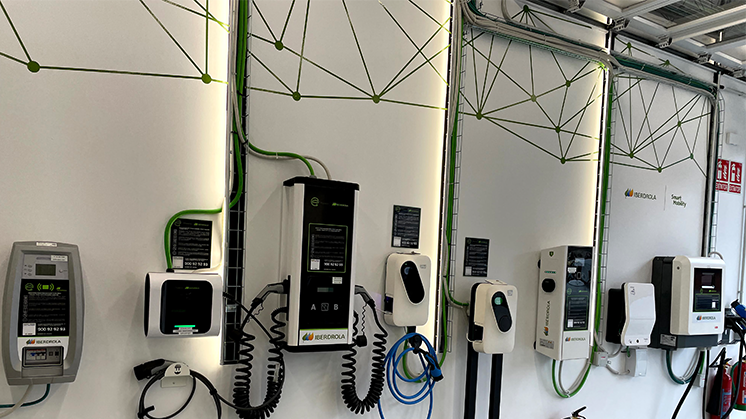 The laboratory serves as a showroom where manufacturers come to carry out their charging and communication tests between vehicles and charging points.
A Smart Mobility Lab for everyone
The Smart Mobility Lab facilities, in addition to serving us to test future models of Iberdrola network chargers, also have an important function in the prevention of faults. Having an installation of these characteristics allows us to reproduce problems of a certain complexity, which we cannot solve remotely or immediately, and to anticipate them.
This helps and motivates manufacturers to test their new models at our installation points. This support from manufacturers is key, with multiple companies carrying out tests, including Wallbox Ingeteam, Circutor-Circontrol, ABB and Powereletronics.
A decarbonised future
At Iberdrola, we consider the electrification of transport to be one of the pillars of global decarbonisation, which is why we have initiated projects such as the ultra-fast charging hub in the Valencian Community, the largest in Southern Europe, which has been joined by others in Ondara (Alicante), La Panadella (Barcelona) and the Bilbondo Shopping Centre (Biscay). We are also committed to the creation of the Mediterranean electric corridor for lorries. The aim of this is to achieve an all-electric route between Murcia and Castellón.
Finally, the Smart Mobility Lab also serves to train employees in the way to this new future. This is where the majority of the 110,000 charging points are expected to come from in the next few years. This will make it easier for the consumer to charge his or her car, while manufacturers will be able to obtain information before putting it into practice.