The importance of the 2030 Agenda and the Sustainable Development Goals (SDGs)
#social action #economy #ESG #climate action #SDG
In 2015, all the member states of the United Nations (UN) approved the 2030 Agenda for Sustainable Development - an action plan to help people and the planet, encompassing the 17 SDGs. On its 5th anniversary, and at a time when the COVID-19 pandemic is devastating health and economy, this route map is more important than ever as a way towards a green recovery.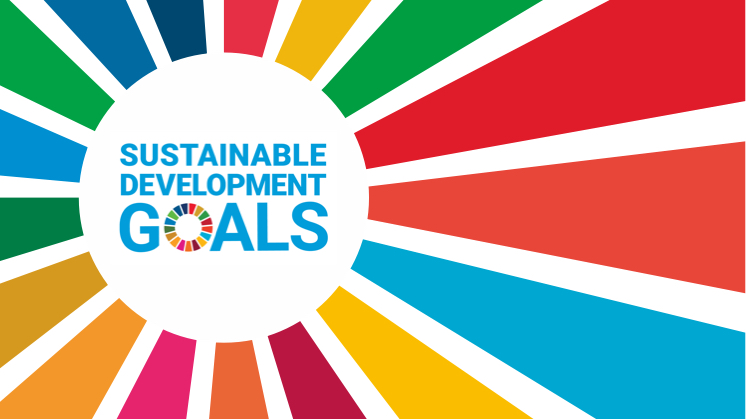 The 2030 Agenda seeks to achieve prosperity that is respectful of the planet and its inhabitants.
For years scientists have warned us that environmental problems, which are the consequence of human activity, represent a danger both to our health and that of the planet. The coronavirus has shown us that we are not immune to these threats and their impact must not allow us to forget the great challenge facing humanity: the fight against climate change. Organisations including the European Union (EU), the International Monetary Fund (IMF) and the World Bank have already come out in favour of a Green Recovery to overcome this health, financial and social crisis by following the path mapped out by the 2030 Agenda in the search for a more sustainable world.
WHAT IS THE 2030 AGENDA AND HOW DID IT COME ABOUT?
On 25 September 2015, the 193 member states of the UN approved the 2030 Agenda for Sustainable Development, an ambitious plan that sets out to achieve prosperity that is respectful of the planet and its inhabitants. This Agenda is made up of 17 Sustainable Development Goals (SDGs), further broken down into 169 targets, to be met by 2030 with the intention of "leaving no-one behind". The threat of climate change is now more real than ever and the SDGs are crucial if we want to avoid compromising our children's future.
The 2030 Agenda is a continuation of the UN Millennium Development Goals (2000-2015) which were in their day the first international consensus on facing global problems such as the eradication of extreme poverty and hunger, and to promote improvements in access to education. Although the targets were not fully achieved, they nevertheless provided the basis for significant progress which, in 2015, was extended through the 2030 Agenda and its respective SDGs.
SUMMARY OF THE 2030 AGENDA (CENTRAL POINTS)
The 2030 Agenda is based on five dimensions, also known as the 5Ps:
People
To end poverty and hunger, in all their forms and dimensions, and to ensure that all human beings can fulfil their potential in dignity and equality and in a healthy environment.
Planet
To protect the planet from degradation, including through sustainable consumption and production, sustainably managing its natural resources and taking urgent action on climate change.
Prosperity
To ensure that all human beings can enjoy prosperous and fulfilling lives and that economic, social and technological progress occurs in harmony with nature.
Peace
To foster peaceful, just and inclusive societies which are free from fear and violence.
Partnership
To mobilise the means required to implement the 2030 Agenda through a partnership based on a spirit of solidarity and focused, in particular, on the needs of the most vulnerable.
The

SDGs

and

their

impact
on
the
economy,
society
,
and
the
enviroment

Economy
Supported by a prosperous environment and society, the SDGs from an economic point of view are focused on industry, innovation and infrastructure,
the reduction of inequality
, responsible consumption and production; decent work and
growth disassociated from environmental deterioration.

Society
Social development is impossible if the environment is harmed and natural resources become scarce
. Thus, the SDGs associated with clean energy, the eradication of poverty and hunger, peace and justice, sustainable cities, education,
gender equality
and health, serve as a foundation for the goals that are financial in nature.

Environment
A healthy environment is an essential starting point for promoting
social justice and economic development.
If we fail to meet the targets regarding clean water and sanitation, marine life, life on land and
climate action
, we will never achieve the other higher objectives.
Source: Stockholm Resilience Centre.
SEE INFOGRAPHIC: The SDGs and their impact on the economy, society and the environment [PDF]
THE 17 SUSTAINABLE DEVELOPMENT GOALS (SDGS)
SDG 1 End poverty: eradicate extreme poverty for all people everywhere, currently measured as

people living on less than $1.25 a day.

SDG 2 Zero hunger: end hunger and ensure access by all to safe, nutritious food.
SDG 3 Health and well-being: ensure a healthy life and promote well-being for all ages.
SDG 4 Quality education: ensure

inclusive and equitable quality education

and promote lifelong learning opportunities for all.
SDG 5 Gender equality: achieve gender equality and empower all women and girls.
SDG 6 Clean water and sanitation: achieve universal and equitable access to safe and affordable drinking water for all.
SDG 7 Affordable and clean energy: ensure access to affordable, reliable, sustainable and modern energy for all, and ensure the energy transition.
SDG 8 Decent work and economic growth: promote sustained, inclusive and sustainable economic growth, full and productive employment and decent work for all.
SDG 9 Industry, Innovation and Infrastructure: build resilient infrastructure, promote inclusive and sustainable industrialisation and foster innovation.
SDG 10 Reduce inequality: reduce inequality within and among countries, progressively achieving and sustaining income growth for the bottom 40% of the population at a rate higher than the national average.
SDG 11 Sustainable Cities and Communities: ensure access for all to

adequate, safe and affordable housing and basic services,

and improve slums.
SDG 12 Responsible consumption and production: ensure sustainable consumption and production patterns.
SDG 13 Climate action: take urgent action to combat climate change and its effects.
SDG 14 Marine life: conserve and sustainably use the oceans, seas and marine resources.
SDG 15 Terrestrial ecosystems: sustainably manage forests, combat desertification, and halt and reverse land degradation and biodiversity loss.
SDG 16 Peace, justice and strong institutions: promote just, peaceful and inclusive societies.
SDG 17 Partnerships for the Goals: revitalise the

Global Partnership for Sustainable Development.
HOW TO IMPLEMENT THE 2030 AGENDA
The member states publish voluntary reports on the implementation of the 2030 Agenda. Here are some of the initiatives resulting from some of them:
Spain. In the fight against poverty, inequalities and social exclusion, approval of a Minimum Living Income has been reported along with an increase in the Minimum Working Wage and help for students with special educational needs. The report also covers the approval of the

Climate Change and Energy Transition Bill,

which sets a national target to reduce GHG emissions by at least 20% by 2030, compared with 1990 levels.
Mexico. Among other short term projects, highlights include plans for a new General Water Law, providing

social protection for women domestic and care workers and agricultural day-labourers,

and the implementation of biodiversity conservation projects with productive activities for the most vulnerable communities in the country.
United Kingdom. Pursuing the target of "leaving no-one behind", the initiatives detailed in the report include the roll-out of policies in England to

tackle the problem of loneliness among the young, infirm and elderly,

as well as programs to teach English to immigrants; the approval in Scotland of the Fairer Scotland Duty, which obliges the government to look at how to reduce the inequalities caused by socio-economic disadvantage when taking strategic decisions; and initiatives to eradicate food poverty in Northern Ireland.