The role of women in history: the great pioneers in a man's world
Gender equality Diversity Leadership
Historically, the world has been dominated by men, and in this context things were not easy for women. Nevertheless, some women confronted the stereotypes and broke barriers, shining in their respective fields and, most importantly, leading the way for others. Here are some of them.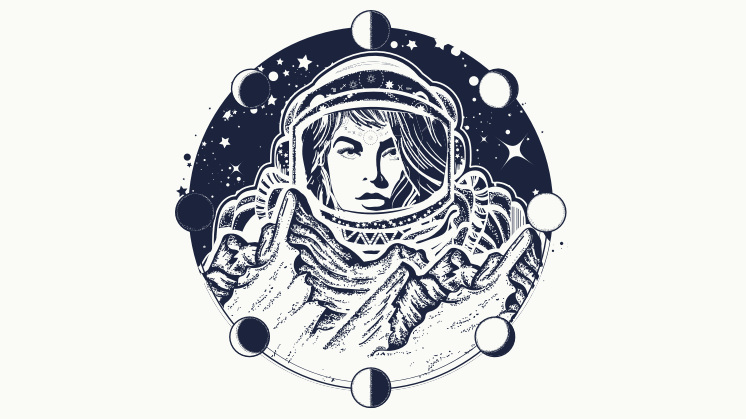 The pioneering women broke stereotypes and led the way for all those who came after.
For centuries, history has been written and protagonised by men, and, perhaps because of that biased vision, the invisibility of women has been significant. Women have had major difficulty in accessing sources of knowledge, in becoming part of the centres of power and participating in their decisions, and in being recognised for their work on an equal footing with men. In fact, and in relation to the latter, many of them were forced to use male pseudonyms, such as the Bronte sisters.
This inequality continues to these days. Some information with regard to this: Only 53 of the 950 (6%) Nobel Prize winners (1901-2019) are women. Little by little, and especially in the last century, women have been winning rights to the point that today the commitment to equal opportunities runs throughout society. This has happened because there were pioneering women who broke with convention and led the way for all those who came after. Below are some of the women who made history:
ADA LOVELACE (1815-1852), FIRST WOMEN PROGRAMMER
"Is thy face like thy mother's, my fair child! Ada! Sole daughter of my house and heart?". This sentence is dedicated to Ada Lovelace (London, 1815), and its author is none other than her father: Lord Byron. The great English poet, who died in the Greek War of Independence when Ada was eight years old, did not see his daughter become a famous mathematician and computer scientist. In fact, she is considered the first computer programmer in history.
Lovelace was a visionary: in 1843 she published some notes entitled Sketch of the analytical engine invented by Charles Babbage in the journal Scientific Memoirs with what is considered the first computer algorithm. Her work foretold the ability of computers to go beyond simple numerical calculations, but when it came out, under the initials of A.A.L., her fellow professionals did not take her seriously because she was a woman. In frail health, she died at the age of 36, which ended her promising career, but her legacy lived on: the first programming language developed by the U.S. Department of Defence was named ADA in her honour.
Ada Lovelace (1815-1852)
Imagination is the power of discovery, the one that enters worlds never seen before
BERTHA VON SUTTNER (1843-1914), FIRST WOMEN PACIFIST
For Bertha Von Suttner (Prague, 1843) peace was a prerequisite for happiness. And to that relationship, for her inherent, she dedicated her life. Daughter of a soldier of the Austro-Hungarian Empire, a field marshal, to be precise, she is considered the first pacifist in history, and her intense work against armed conflicts earned her the Nobel Peace Prize in 1905. Only one woman had received it until that year: Marie Curie (Nobel in Physics in 1903).
In 1877, this humanist, cultured, restless and travelled woman who spoke four languages (English, German, French and Italian), began her activity as a journalist and, under the pseudonym of B. Oulet, achieved great success. At that time her commitment to pacifism was reinforced by serving as a correspondent in the Russian-Turkish War (1877-1878). Her seminal work, Lay Down Your Arms, reached bookstores in 1889 and instantly became a reference work for the international peace movement.
Bertha Von Suttner (1843-1914)
One of the eternal truths is that happiness is created and developed in peace
CHARLOTE COOPER (1870-1966), FIRST WOMEN OLYMPIC WINNER
Imagine a woman holding a racket and running back and forth across the lawn of the All England Tennis Club in London in 1895. Without doubt a shocking thing at that time. The woman we are describing is none other than Charlotte Cooper (London, 1870), who won her first Wimbledon that same year and won it four more times (1896, 1898 and 1901 and 1908). But the British tennis player is not here for her dominance in this Grand Slam, but for being the first female Olympic champion in an individual event.
Cooper went to the Olympic Games in Paris in 1900 and did not leave with one gold medal, but with two. She won in the singles category after beating the French player Hélène Prevost (6-1 and 7-5) and in mixed doubles with Reginald Doherty. Chattie's victories, as she was nicknamed, were great in themselves, but take on another dimension if we consider that she was deaf as a result of an infectious process that affected her hearing in 1896.
Women, the great absentees from the Nobel prizes.
SEE INFOGRAPHIC: Women, the great absentees from the Nobel prizes [PDF] External link, opens in new window.
VALENTINA TERESHKOVA (1937-), FIRST WOMEN ASTRONAUT
On 16 June 1963, in the midst of the Cold War struggle between the US and the USSR to conquer space, Valentina Tereshkova (Bolshoye Maslennikovo, 1937) became the first female astronaut. On board the Vostok 6 and at only 26 years old, Seagull — that was her call sign during the flight — made history and became a symbol of equality between men and women. During the 70 hours and 50 minutes she was away from earth she circled the planet 48 times.
Tereshkova had no specific training in space flight — she was selected by the Soviet government for her skill as a paratrooper — and the journey was not easy. During this time, the neophyte astronaut suffered almost continuous nausea, but, despite this, she kept the logbook updated and took valuable photographs. On her return, the USSR used her for propaganda, but with the passage of time her figure has risen beyond that and she remains today the only woman to have been in space alone.
Valentina Tereshkova (1937-)
Once you've been in space, you appreciate how small and fragile the Earth is
KATHRYN BIGELOW (1951-), FIRST WOMEN WINNING AN OSCAR TO BEST DIRECTOR
The 2010 edition of the Oscars had a clear favourite: James Cameron and his Avatar: The film shot in 3D was bound to be a hit, but Barbara Streisand herself tipped him off when she went out to give the Oscar for best director: "The time has come!" Seconds later, she announced Kathryn Bigelow (San Carlos, 1951) as the winner, making her the first woman to receive the award. The American director finished off her big night when The Hurt Locker won the Oscar for best film to the amazement and joy of her ex-husband: James Cameron himself.
Since she began her career, Bigelow has been dedicated to breaking the mould. In her début feature, The Loveless, she told a violent story of gangsters and bikers set in the 1950s. After that came films like Blue Steel, Point Break or Strange Days in which she tackled atypical genres for a director: action, science fiction or thriller. After the success of The Hurt Locker, she dared to take on the military operation that took the life of Osama Bin Laden (Zero Dark Thirty) and was on the verge of winning the best film category again.
Kathryn Bigelow (1951-)
If there is specific resistance to women making movies, I just choose to ignore that as an obstacle