News Back
15/10/2018
Ignacio Galán and the Board of Directors of Scottish Power, a subsidiary of Iberdrola in the United Kingdom, were received today by the President of the Galician Government, Alberto Ñúñez Feijóo, at an institutional meeting in Santiago de Compostela.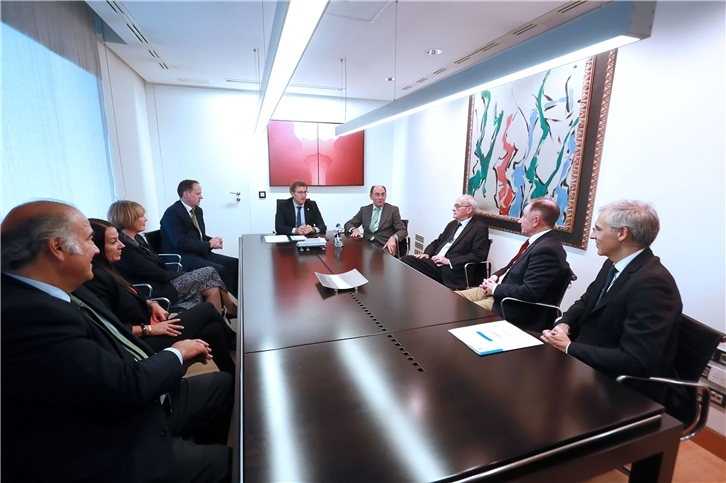 During the meeting, Galán highlighted that Galicia has become a key region for the development of the company's activity. Navantia-Fene has built the jackets of the East Anglia ONE offshore wind farm, which Iberdrola is building in British waters. The Galician shipyard is handling this order after its successful participation in the Wikinger offshore wind farm in Germany. These two projects are making a decisive contribution to the transition of traditional Galician industries towards future technologies, such as offshore wind farms.
Ignacio Galán also underlined the company's commitment to Galicia, which is renewed year after year. The economic impact of Iberdrola's activity in this region exceeded 138 million euros in 2017. During this period, the company made purchases worth 79 million from more than 270 Galician companies and invested 15 million euros.
Iberdrola has an installed capacity of 2,199 MW in Galicia, with 21 hydraulic plants (1,558 MW) and 19 wind farms (628 MW) in operation. In 2017, 98% of its production was generated by renewable energy.