News Back
17/11/2022
Our corporate development area recognised at the CAPCorp Impulsa 2022 Awards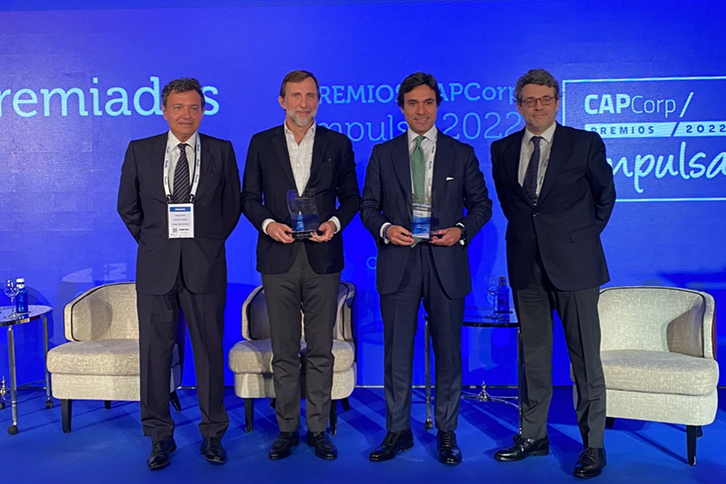 Iberdrola has been recognised at the CAPCorp Impulsa 2022 awards in the category of Spanish companies that have boosted their growth through mergers and acquisitions. The event, held in Madrid, was attended by David Mesonero, Iberdrola's Director of Global Corporate Development.
The presentation took place during the 22nd edition of the CAPCorp congress, which brings together 400 professionals from the private equity and mergers and acquisitions sector in Spain for two days.
Iberdrola has recently presented its strategic plan for the period 2023 - 2025, which foresees investments of €47 billion to boost the energy transition, employment and net zero emissions.