News Back
04/12/2019
The acting minister for Ecological Transition, Teresa Ribera, on the Iberdrola stand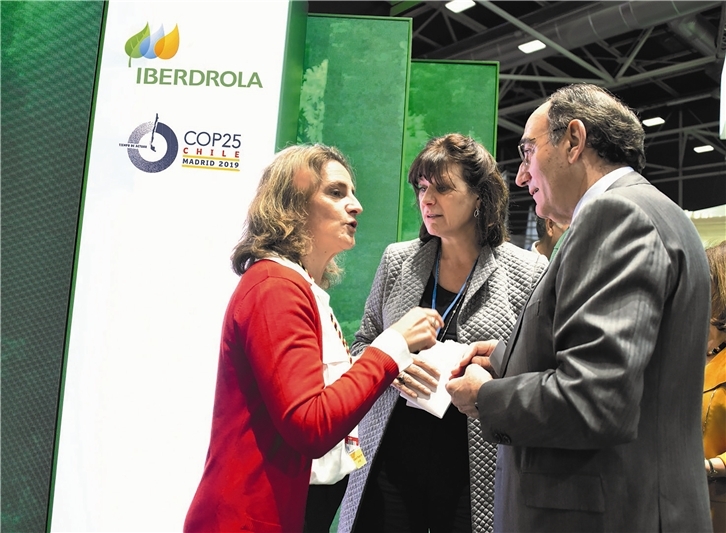 The acting minister for Ecological Transition, Teresa Ribera, visited Iberdrola's stand in the green zone at COP25 which is currently taking place until 13 December in Madrid.
On the stand she met with the Chairman and Chief Executive of the group, Ignacio Galán, and Claire Perry O'Neill, former British Minister of State for Energy and Clean Growth and president of COP26, which is to be held in 2020 in Glasgow.
Situated in the Green Zone — open to anyone attending the summit venue — the Iberdrola stand is a sustainable space that demonstrates the leadership of the company in the fight against climate change. To achieve this, the company is offering specialised talks and audiovisual content to explain the group's main milestones, its emissions reduction commitments and its emblematic projects, as well as the initiatives being rolled out to raise awareness about the climate challenge and promote universal access to energy.