News Back
28/01/2021
"Climate action is required to combat global emergency"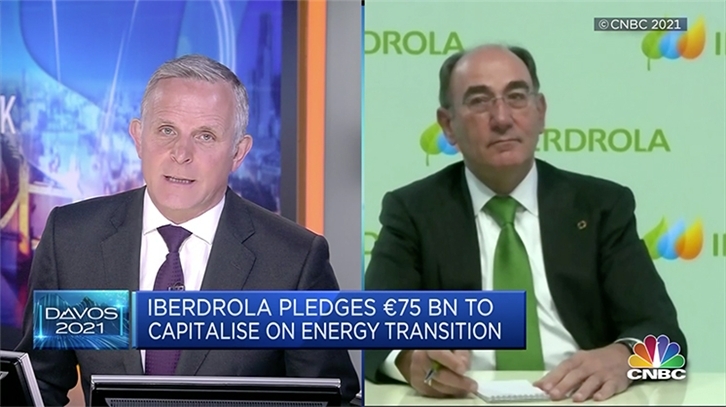 Chairman Ignacio Galán was interviewed by CNBC´s Davos Dialogues to discuss the company's sustainability commitments as the world moves forward to overcome the challenges we are facing. Galán spoke about the investment outlook for the company and the need for businesses to be ambitious in setting decarbonisation target.
During the converastion, Galán highlighted the following ideas:
All the world's major risks, including the pandemic and climate change, are interconnected, and we need to work together to solve them. Global problems require global solutions.
Investing in a green recovery and sectors promising future growth will accelerate structural changes in our economies to make them more resilient, more competitive and more sustainable in the long term.
Iberdrola is investing in green technologies that will drive the energy transition as well as in enhancing the grid networks which are necessary to connect renewable energy and meet climate challenges. The company will multiply by 2 its renewable capacity by 2025, to reach 60,000 MW, and will triple it by 2030.