News Back
28/03/2022
Iberdrola's Chairman, Ignacio Sánchez Galán, attends Doha Forum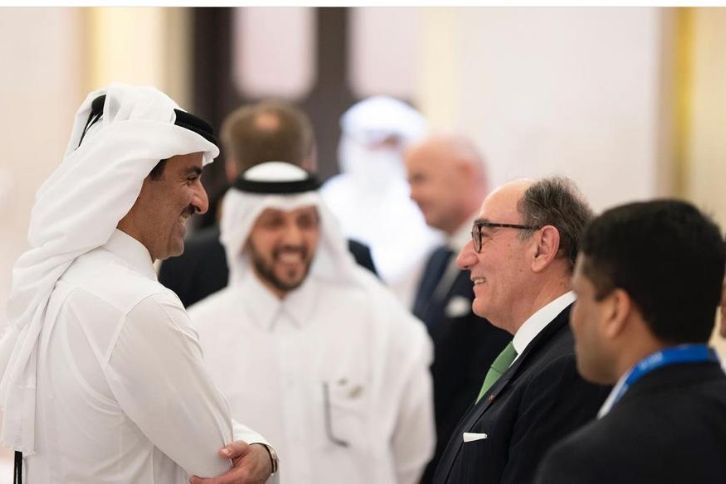 Leaders and political strategists from around the world gathered in Qatar this weekend to address the world's top issues of concern at the traditional Doha Forum, an agenda that originally included the environmental crisis, the continuing challenges posed by covid-19 and the Israeli-Palestinian conflict, with the focus now shifting to the war in Ukraine.
Presidents, foreign ministers, prominent political leaders and heads of major multilateral organisations such as the United Nations, the International Monetary Fund (IMF) and the Organisation for Economic Co-operation and Development (OECD), among others.
Ukrainian President Zelensky spoke telematically at the official opening of the Doha forum.
Ignacio Galán has travelled to Qatar to attend the Doha Forum, the main political and economic meeting of the year in the region, which has established itself as one of the global benchmarks for strategic dialogue. As usual, the forum has been inaugurated by the Emir of Qatar and throughout the forum, public authorities, businessmen and members of civil society, such as Josep Borrell, Bill Gates, Hillary Clinton, Kristalina Georgieva, José Manuel Durao Barroso, and Carl Bildt will take part.
In addition to addressing the current major geopolitical issues, discussions focused on ways to accelerate recovery and achieve a more solid and sustainable economy. As in other forums, such as Davos or the United Nations, Iberdrola's perspectives are particularly valued, not only because the company has been ahead of the energy transition, but also because of its global vision of the current economic situation.