News Back
06/03/2019
The company sets the trend for future transactions in a telecoms market looking forward to 5G
Iberdrola completes the first optical fibre use concession transaction in Europe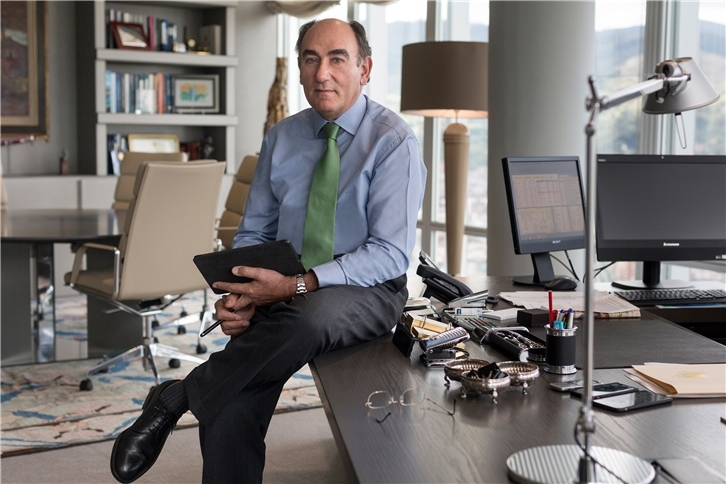 It has agreed to assign the long-term rights of use for the excess capacity of its Spanish optical fibre network to Lyntia for 260 million
The transaction forms part of its non-strategic asset rotation plan, valued at €3.5 billion up to 2022, of which €1.5 billion have already been used
Iberdrola has reached an agreement with Lyntia Networks for the exclusive, long-term assignment of the rights of use of part of its dark fibre network - the excess capacity – in Spain.
The 260 million euro transaction also envisages the purchase by Lyntia of the energy company's optical fibre customer contract portfolio, for both dark and lit fibre.
Iberdrola has therefore finalised the very first optical fibre use assignment transaction in the Spanish and European markets, adding value to a non-strategic asset and setting the trend for future movements in the telecoms market as it focuses on the growth around 5G.
Under this agreement, Iberdrola will cede the use of part of the 15,000 km of cable it manages in Spain, with hundreds of thousands of optical fibres.
The completion of the operation is subject to its mandatory acceptance by Spain's National Spain's National Authority on Markets and Competition (CNMC, in Spanish).
Asset Rotation Plan to 2022
This transaction forms part of Iberdrola's 3.5 million euro plan for the continuing improvement of the levels of efficiency and rotation of its non-strategic assets, planned in its 2018-2022 Outlook.
The transaction is in addition to the recent divestment of its conventional generation assets in the United Kingdom and the sale of its gas storage business in the United States, its minority stake in Tirme and its only solar thermal plant, both in Spain. The total amount of these transactions, carried out in 2018 and 2019, was 1.5 million euros.
About Iberdrola
Iberdrola is a global energy leader, the number one producer of wind power, and one of the world's biggest electricity utilities by market capitalisation. The group is present in numerous countries and supplies energy to over 100 million people mainly in Spain, the United Kingdom (Scottish Power), the USA (AVANGRID), Brazil (Neoenergia) and Mexico. With a workforce of 34,000 and assets in excess of Euros 113 billion, it posted revenues of 35.0759 billion euros and a net profit of 3.014 billion euros in 2018.
Iberdrola is leading the transition towards a sustainable energy model through investments in renewable energy, smart grids, large-scale energy storage and digital transformation, offering the most advanced products and services to its customers. Thanks to its commitment to clean energy, Iberdrola is one of the companies with the lowest emissions and an international benchmark for its contribution to the fight against climate change and for sustainability.