News Back
22/01/2020
Iberdrola in Davos 2020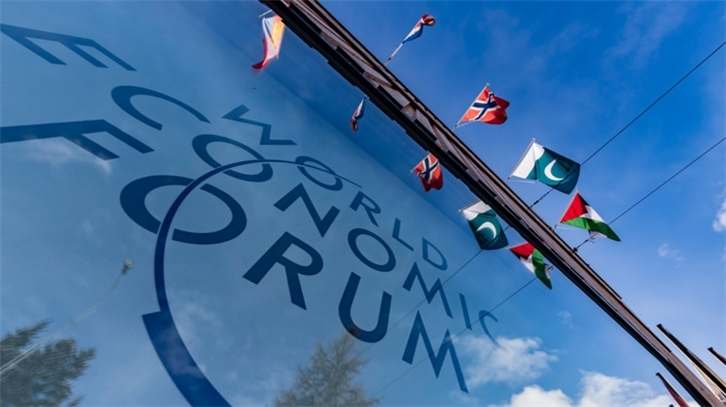 The impacts of climate change and the need for businesses to operate sustainably are leading agenda items in Davos. We have said for too long that words must turn in to actions, and 2020 should be the year this happens.
The beginning of a new decade must see sustainable and responsible business strategies. 2020 is a critical year to safeguard the future of the planet; it will culminate in the crucial COP26 summit in November in Glasgow.
The energy transition and the private sector's commitment to decarbonisation are high on the Davos agenda with this year's theme being Stakeholders for a Cohesive and Sustainable World. The forum will try to find responses to the following issues:
How to address the urgent climate and environmental challenges that are harming our ecology and economy
How to transform industries to achieve more sustainable and inclusive business models as new political, economic and societal priorities change trade and consumption patterns
How to govern the technologies driving the Fourth Industrial Revolution so they benefit business and society while minimizing their risks to them
How to adapt to the demographic, social and technological trends reshaping education, employment and entrepreneurship
Iberdrola is a global benchmark in the fight against climate change. Our strategy has been aligned with climate action for two decades. In this time, we have invested $100 billion in renewable energy, smart grids and efficient storage.
Iberdrola is a longstanding member of the World Economic Forum, and chairman Ignacio Galán is a key voice in promoting the energy and climate change agenda every year at the annual meeting in Davos. This year will be no different.
Speaking at the Shaping the Future of Energy and Materials panel debate in Davos, Mr. Galan said: "Today, energy transition is feasible. We have at our disposal technologies for reaching a climate neutral economy at a very competitive cost. Onshore wind is fully mature, solar photovoltaic costs have fallen by ~80% since 2010 and offshore wind by over 50%, being able to replace traditional fossil fuel technologies."
"The opportunities are huge. As an example, the EU Green Deal is estimated to require up to €7 trillion of cumulative investment up to 2050 which could nearly double annual spending of European utilities for the coming 30 years. Although the effort is considerable, everybody wins. Customers will benefit from better service and more choices, there will be more jobs and improved security, suppliers will ramp up their businesses with increased orders and shareholders will see their investments grow."
At Iberdrola, we started the transition 20 years ago, and after investing over € 100 billion in clean technologies. Nonetheless, we are not going to stop here. Iberdrola has already accelerated its investment plans in renewables and smart grids, up to around €10 billion per year which, will enable us to put close to 3 GW of renewable energy into operation in 2020
We are now a world leader in renewables multiplying our size and results by 5 times. In terms of market capitalization, we are today the 1st fully investor-owned utility in Europe. Only last year, our share price increased 31%. We have proved that it is possible to promote the Sustainable Development Goals, creating value for all, and run a profitable business that balances the interests of shareholders, employees and the society.



What is the Iberdrola climate change story?
As Mr Galán points out, green energy has been at our core for over 100 years, with hydro power central to our business from the outset. Then around two decades ago, after the Kyoto Protocol, Iberdrola could clearly see that climate change was a real challenge for humanity. A challenge that required urgent action. We knew that the electricity sector was key to providing solutions to combat this global problem. Since then we have been hard at work driving the energy transition towards a sustainable future. We have invested substantially in wind power, so much in fact, that we are now one of the world´s leading wind power companies. Investment of around €100 billion means that nearly 80% of all the megawatts we manage are now emission-free. Our emissions are one fourth of our European peers.



A world leader in renewable energy - key pieces of the puzzle

Europe's largest solar power plant: Núñez de Balboa
As costs have come down, and technology has matured, solar PV has become a pivotal technology in the energy transition. Iberdrola is well-placed to integrate this technology into its global portfolio.
The electrification of the economy shows no signs of slowing, and major projects like Núñez de Balboa (500 MW) in Spain will help to ensure that increasing demand can be met, while also delivering on global climate change targets.
Iberdrola is the world´s leading wind-power company, and solar is increasingly becoming an important source of investment and forms a major part of the company's 2018-2022 investment strategy. In Spain alone Iberdrola will install 3 GW of new solar and wind by 2022, and 10 GW by 2030.
The Núñez de Balboa project is also at the forefront of the expanding market in Europe for power purchase agreements (PPAs). With significant experience of managing PPA contracts the US and Mexico, Iberdrola has already closed agreements with key European corporates.



Energy storage
Cost-effective storage (pumped hydro, large batteries and domestic batteries) is the right technology to support generation from renewable sources.
Pumped hydro, the most efficient technology for storing large amounts of energy for long periods, is essential for renewable energy integration. Iberdrola is a world leader in pumped hydro.
Other storage technologies, in particular Lithium-ion batteries, are improving storage performance and leading to rapid cost reductions.
Iberdrola has pioneered the launch of commercial products in Spain, such as solar PV with batteries for customers. Also, large scale hybrid projects, including wind, solar and battery storage are being developed across the globe.
In addition, Iberdrola is actively investing in e-mobility solutions.