News Back
20/02/2019
Iberdrola delivers record results in 2018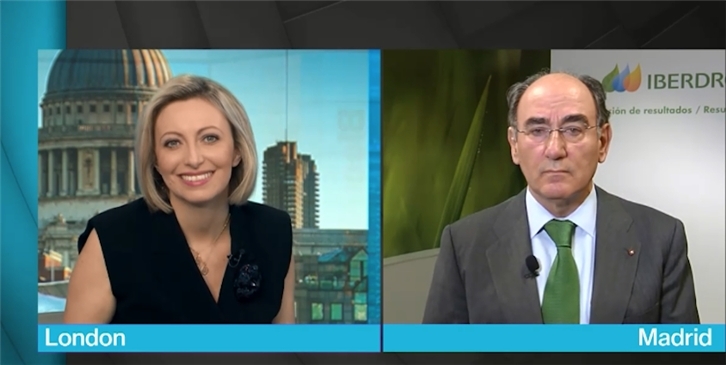 Ignacio Galán, Iberdrola CEO, discusses full-year results as the company raises the dividend and announced a share buy-back. He speaks with Bloomberg's Francine Lacqua on Bloomberg Surveillance.
It is the first time the group's earnings have exceeded €3bn as a consequence of investments in renewables, networks and storage carried out over the past few years.
Guidance for 2019: over 6,000 MW of new installed capacity and efficiency improvements will enable Iberdrola to deliver mid-single digit growth in 2019.
Planned investments in renewables will continue to accelerate in Europe over the coming years.
Iberdrola's growth plans are based in organic growth. The energy transition is an opportunity for all countries and businesses.
2018 earnings allow Iberdrola to continue increasing shareholders' remuneration in line with results. Record results allow for a 7.7% rise in dividend.