News Back
22/03/2019
Iberdrola finalises the Almaraz renewal agreement, which guarantees economic activity and employment at the plant for the next 25 years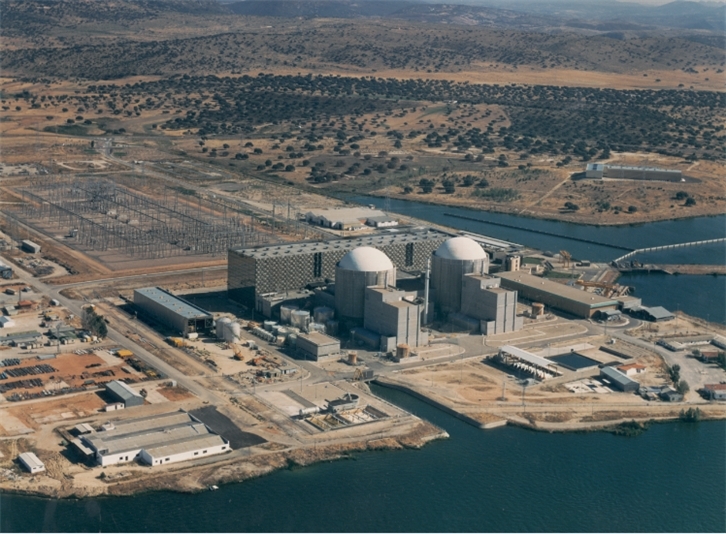 This decision, together with the 2,000 MW planned for Extremadura in the company's investment plan up to 2022, place the region at the centre of the energy transition
Iberdrola has sealed the agreement to renovate the Almaraz plant, which guarantees economic activity and employment at the plant for the next 25 years.
The agreement ratifies the validity of the protocol signed between Enresa and the owners of the nuclear power plants, which establishes an orderly closure schedule for the Spanish nuclear portfolio and is aligned with the time horizon foreseen in the Integrated National Energy and Climate Plan (PNIEC).
Over recent months the company has been working to define the basis for the renewal of the Almaraz nuclear power plant, allowing it to be operated throughout the period established in the protocol - fixed until 1st November 2027 for Unit I and 31st October 2028 for Unit II - under a framework of reasonable economic viability and with the highest standards of safety and reliability.
As part of the agreement, the partners have included a mechanism that, in keeping with the protocol, allows - once the renewal has been requested and the conditions to which it will be submitted are known - analysis, discussion and decision-making in the event of possible alterations to the plant's economic forecasts.
Guaranteed activity and employment in Extremadura
The agreement gives visibility to the nuclear sector in Spain and guarantees the continuity of the economic activity and employment linked to the plant for the next 25 years, both during the operation of the plant (until 2028) and with the subsequent dismantling works that may extend for up to 15 years.
This activity will be reinforced by the investments in renewables that the company has recently announced for Extremadura. Specifically, Iberdrola plans to put in place 2,000 new megawatts (MW) of photovoltaic and wind power in the run up to 2022 in the region, which will place this community at the heart of its renewable strategy in Europe. This new capacity will also include doubling Iberdrola's installed capacity at the Almaraz nuclear power plant.
The company is currently building the Núñez de Balboa Solar Park (Badajoz) which, with an installed capacity of 500 MW, is the largest photovoltaic development in Europe.
In addition, Iberdrola has a number of other projects at an advanced stage of development in Extremadura, including the Ceclavín, Arenales and Campo Arañuelo I and II plants. The company's commitment is part of its plan to promote renewable energies in Spain, where the company will invest 8 billion euros between 2018 and 2022 and will commission 10,000 new megawatts in the run up to 2030, as announced in the recent update of its Strategic Outlook in London.