News Back
14/11/2017
A second hybrid bond issue due to strong investor appetite: the first one served to launch this product in Spain in 2013
Iberdrola launches the Spanish 'green' hybrid bond market with an issuance of €1 billion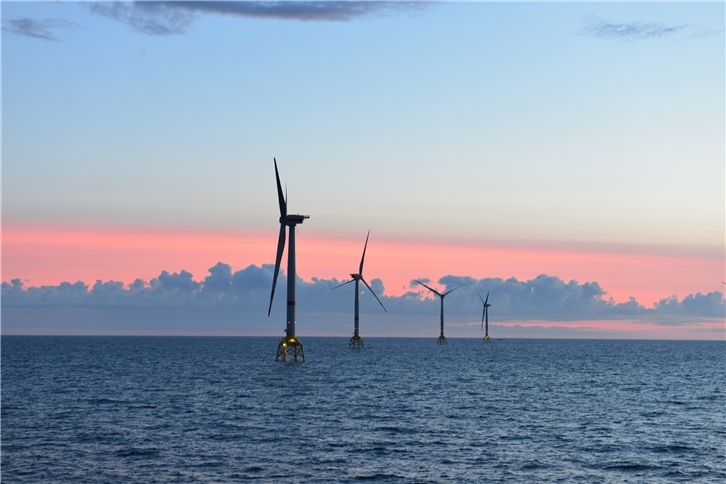 The initial coupon will be from 1.875% and no fixed maturity date. The company may choose to redeem the bonds after five and a half years
The funds obtained will be used to refinance the company's renewable investments in the United Kingdom. The responsible use of these funds has been validated by the independent agency Vigeo Eiris.
Iberdrola has successfully placed its first issue of green hybrid bonds on the Euromarket, valued at €1 billion. The proceeds obtained from it will be used to refinance investments in different renewable projects in the United Kingdom.
The issuance has fixed the coupon at 1.875%, lowering the reference rate with which it initially went to the market. The good conditions obtained are supported by strong demand from investors, with demand exceeding supply by 3.3 times, offering green investors a product that is rarely found on the market.
The issue was placed among qualified investors by Banco Bilbao Vizcaya Argentaria, SA, Barclays, BNP Paribas, Credit Agricole CIB, HSBC, ING Bank NV, JP Morgan, MUFG, Santander and Unicredit Bank AG.
Iberdrola will have the option to buy back the new hybrid bond at the same rate within five and a half years, and subsequently with an annual frequency coinciding with the interest payment date. The hybrid bonds will be half-debt and half-capital, in accordance with the methodology used by the main rating agencies.
This issuance of hybrid bonds that are rated as green is the first of its kind carried out by a Spanish company, and the second internationally. It guarantees that the funds obtained will be used to finance sustainable and socially responsible projects, a use that is validated by the independent agency Vigeo Eiris.
With this transaction, Iberdrola continues making progress in its strategy to ensure that a large part of its liabilities have a green format, in accordance with the company's commitment to a low-carbon energy mix. The Group was the world's largest corporate green issuer in the 2016 financial year and has continued to carry out all of its public operations in this format in the current financial year.
In addition, Iberdrola signed the world's first green loan to be raised by an energy company. The loan was agreed with BBVA at the end of 2016 and has a total value of €500 million. The company has thus become an international benchmark in this type of financing.
Iberdrola has incorporated the United Nations' Sustainable Development Goals (SDGs) into its corporate strategy. The projects to which the resources obtained will be allocated are aligned with the following goals: Number 7 - Affordable and Non-Polluting Energy and Number 13 - Climate Action.