News Back
30/06/2021
In collaboration with the European Commission's Research Executive Agency (REA)
Iberdrola is promoting the Energy for Future (E4F) postdoctoral research fellowship programme with 15 European and American universities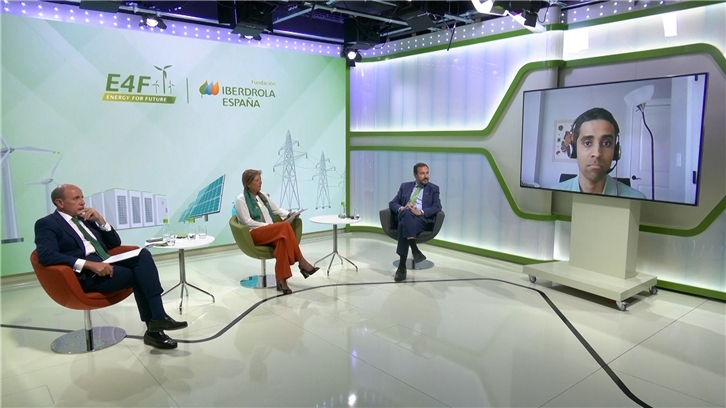 The research will be carried out at centres such as the Polytechnic University of Madrid, Fraunhofer Institute for Solar Energy Systems in Freiburg, Imperial College London, Massachusetts Institute of Technology (MIT) and the National Autonomous University of Mexico.
4 million, it will fund postdoctoral research on technologies associated with the energy transition: photovoltaic and wind energy, electric vehicles, energy storage and smart grids.
Iberdrola reinforces its commitment to research as a tool to promote knowledge and innovation and contribute to the consolidation of a more sustainable development model. Through Fundación Iberdrola España and in collaboration with the European Commission's Research Executive Agency (REA), it will promote the international postdoctoral research programme Energy for Future (E4F), which will launch its first call for proposals on July 1st, 2021 (www.europeanenergyforfuture.com)
The project will have a joint funding of more than 4 million euros for the next five years and will promote research projects focused on the main technologies associated with the energy transition and the green transformation of the economy: photovoltaic and wind energy, the evolution of the electric vehicle, energy storage solutions and the consolidation of smart grids.
With a duration of 5 years, divided into two calls of 24 months each, it will have the participation of 28 Experienced Researchers — 14 per call. To facilitate geographic mobility and the transfer of knowledge between academia and industry, the programme includes periods of 18 to 21 months at universities and research centres, as well as professional stays of 3 to 6 months at Iberdrola's headquarters in the USA, Mexico, the UK and Spain.
The research will be carried out at 15 European and American universities: Massachusetts Institute of Technology (MIT) and Rochester Institute of Technology, in the USA; Universidad Nacional Autónoma de México; University of Strathclyde and Imperial College of London, in the United Kingdom; Université de Bordeaux, in France; and Fraunhofer Institute for Solar Energy Systems, in Germany.
In Spain, eight centres will participate: Universidad Politécnica de Madrid, Universidad Carlos III, Universidad de Cantabria, Universidad Pontificia de Comillas, Universidad del País Vasco, Universidad de Salamanca, IMDEA Energía and Polymat - Basque centre for Macromolecular Design and Engineering.



Programme Presentation
The Energy for Future (E4F) programme was presented during a virtual meeting of post-doctoral researchers, research centres and universities with interests in the clean, sustainable energy sector.
Taking part in the meeting were Agustín Delgado, director of Innovation and Sustainability at Iberdrola; Manuel Gómez Herrero, from the Directorate-General for Education, Youth, Sport and Culture (DG EAC) of the European Commission; Ramón Castresana, director of Fundación Iberdrola España; Teresa Rodríguez de Tembleque, head of Training and Research Programmes at Fundación Iberdrola España; Dharik Mallapragada, research scientist at MIT Energy Initiative; and Sheila Duncan, Human Resources Director at ScottishPower.



Iberdrola, with excellence in training. 
This initiative substitutes the scholarship programme for young researchers promoted by Fundación Iberdrola España since 2011, to which it has already allocated more than 3 million euros to promote the development of 180 researchers.
It is also part of Iberdrola's commitment to excellence in training. Fundación Iberdrola collaborates with scholarship programmes of various institutions such as the Fulbright Commission, which each year calls for Iberdrola-Fullbright scholarships; Fundación Carolina, which has a programme for Mexican and Brazilian students; and the restoration workshops of the Museo Nacional del Prado and the Museo de Bellas Artes de Bilbao, which allow future specialists to complete their training in the conservation and restoration programmes of these institutions.