News Back
30/11/2017
These are the first two contracts of this type signed between the two companies
Iberdrola signs a long-term renewable energy sales agreement with Google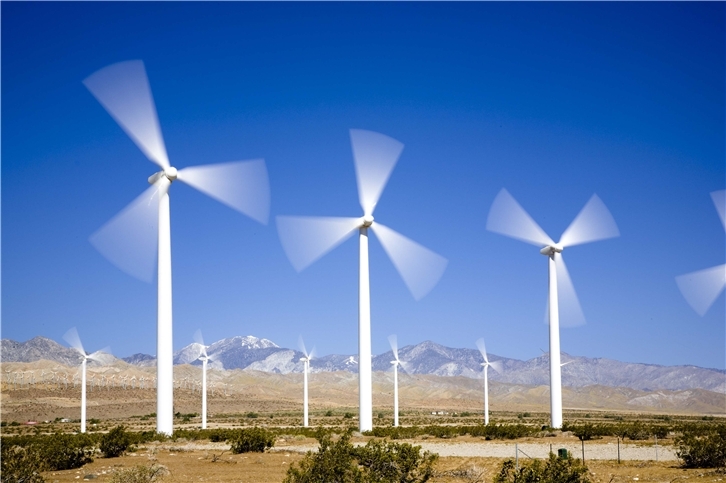 Under the terms of the contract, the former will supply the electrical output of 196 megawatts of wind power to the latter through its Coyote Ridge and Tatanka Ridge wind farms in South Dakota
Long-term agreements (PPAs) are one of the pillars of Iberdrola's commitment to renewable energies in the United States
Iberdrola, through its subsidiary AVANGRID Renewables, has signed its first two large contracts for the supply of renewable energy with the American multinational Google.
Under the terms of the agreement signed between the two companies, Iberdrola will supply Google with a total of 196 megawatts (MW) of renewable energy from the Coyote Ridge and Tatanka Ridge wind farms. Each of them will have 98 MW of installed capacity.
These two new facilities, which will be located in the counties of Brookings and Deuel in the state of South Dakota, will produce renewable energy equivalent to the average annual consumption of more than 50,000 North American households.
Through this agreement, Google will move towards meeting its ambitious energy consumption targets through renewable sources in all of its global operations.
"Renewables from projects like Coyote Ridge and Tatanka Ridge bring value to our business as we scale and invest in the communities where we operate," said Gary Demasi, Google's director of global infrastructure.
Contracts such as the one signed with Google are denominated in the United States as Power Purchase Agreements (PPAs) and guarantee the profitability of the energy facilities in this country in the long term.
Iberdrola has already signed PPAs in most of its US renewable facilities, which have provided great stability to its investments in this strategic market for the company, being one of the main pillars of its commitment to the country.
About AVANGRID
The Iberdrola affiliate AVANGRID, Inc. (NYSE: AGR) is a diversified energy and utility company with more than $31 billion in assets and operations in 27 states.
The company owns regulated utilities and electricity generation assets through two primary lines of business, Avangrid Networks and Avangrid Renewables
Avangrid Networks is comprised of eight electric and natural gas utilities, serving approximately 3.2 million customers in New York and New England.
Avangrid Renewables operates more than 6 gigawatts of owned and controlled renewable generation capacity, primarily through wind and solar, in 22 states across the United States.