News Back
25/03/2019
For the sixth time, the company is awarded by prestigious publication 'World Finance'
Iberdrola, the Spanish company with the best corporate governance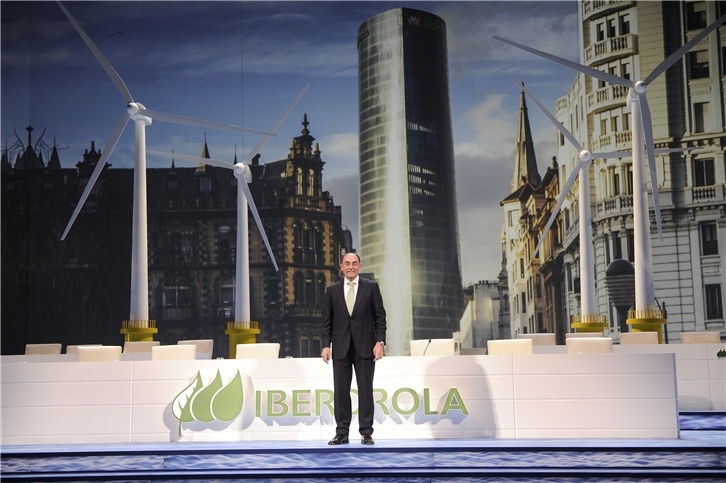 Ignacio Galán, Chairman of Iberdrola, said: "it's a recognition to the continued improvement of our corporate governance system which incorporates best practices and enables corporate board and committees to operate with excellence"
'World Finance' explained that the Best Corporate Governance Spain 2019 Award responds to "an advanced decarbonisation philosophy, its transparency and strong corporate governance"
Iberdrola has been awarded Best Corporate Governance (Spain 2019) by prestigious publication World Finance, in recognition for its transparent financial information and good governance practices, highlighting that the company's Shareholders' General Meeting, convened for 29 March at the Euskalduna Conference Centre in Bilbao, has renewed its certification as a sustainable event.
Ignacio Galán, Chairman of Iberdrola, expressed satisfaction with the award, granted for the sixth time[1], and said: "it's recognition to the continued improvement of our corporate governance system which incorporates best practices and enables corporate board and committees to operate with excellence."
World Finance explained that the Best Corporate Governance Spain 2019 Award responds to "Iberdrola's advanced decarbonisation philosophy, its transparency and strong corporate governance."
The publication highlighted "Iberdrola's contribution to the fight against climate change which has steadily evolved over the years and the utilisation of new and industry first technologies such as blockchain. With €34bn to be invested up until 2022 the company's future looks very bright."
Strategically aligned with the UN SDGs
Iberdrola continues to drive economic and social development in the countries where it operates, in line with the UN 2030 Agenda Sustainable Development Goals (SDGs) which the group has incorporated to its strategy and corporate government system.
Iberdrola provides direct jobs to 34,000 people – 99% with permanent contracts – and provides some 1.6 million hours of training to its employees throughout the year. In the course of 2018 1,652 new recruits joined the company. The group, which generates 425,000 jobs worldwide[2], recruited some 3,400 news professionals over the past 12 months.
In 2018, procurement of goods and services by Iberdrola to thousands of companies across the entire supply chain stood at €7.75 billion, 85% of which were awarded to local suppliers in accordance with the company's commitment to enrich the social and economic fabric in the areas where it operates.
The company continues to advance its ambitious emissions reduction targets: specific emissions in Spain sank to 82 grams of CO2 per kilowatt hour (kWh), as opposed to 302 gr CO2/kWh for the European electricity industry average.
On equal opportunity issues, Iberdrola has approved the Board of Directors Diversity and Director Candidate Selection Policy and has become the first Ibex35 blue-chip index company by percentage of women on its Board of Directors, at 42.8%[3].
The finest examples of excellence
The World Finance Corporate Governance Awards acknowledge efforts made by organisations to ensure their boards are more diverse and dynamic through long-term strategies.
The companies selected by World Finance are better positioned to handle risk, particularly impacts of climate change on their business activities, they are also drivers of excellent environmental, social and governance policies in the world of corporate governance.
According to World Finance, in 2019, companies face continued global political uncertainty derived from new scenarios. Boards will therefore have to play a more active role in risk mitigation as a means to reduce costs and adopt a long-term strategy for value creation which includes stakeholders' demands for social, commercial and environmental justice.





[1] Iberdrola received the World Finance award in 2012, 2014, 2015, 2016 and 2017.
[2] Direct, indirect and induced jobs
[3] Pending ratification by the General Shareholders' Meeting