News Back
28/03/2017
In the context of the 50 agreements signed with the public administrations, NGOs and associations and the procedure to protect vulnerable groups
Iberdrola is already protecting 100% of its customers in Spain from having their energy supply cut off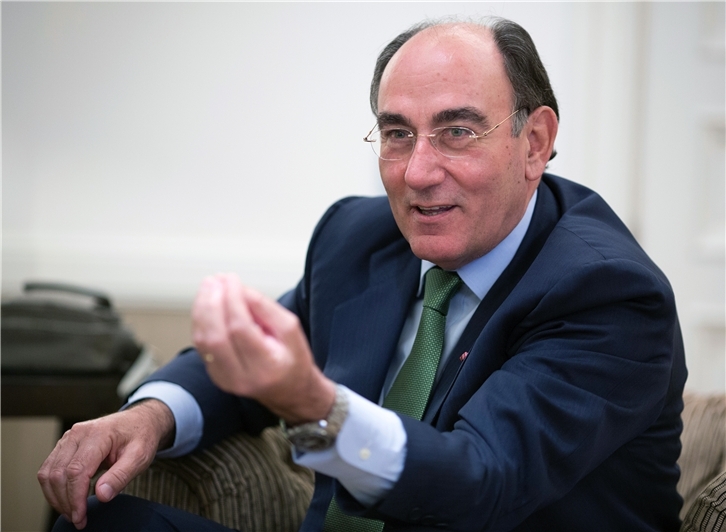 This protection applies to all residential customers who have contracted the supply of electricity and/or gas to their regular home from the electricity company and are considered vulnerable
Ignacio Galán, chairman of Iberdrola, stated: "we are aware of the complexity and the difficulties facing many people in the current situation, so we have taken action and are already protecting all of our company's customers who belong to this group"
Iberdrola is already protecting 100% of its residential customers from having their electricity and/or gas supply cut off due to not paying their bills. This move comes under the agreements signed with the public authorities, NGOs and associations and the procedure set in motion by the company in 2015 to protect its vulnerable customers. It confirms the company's commitment to the less fortunate citizens of this country.
The company undertakes to take care of customers in vulnerable circumstances and cooperate in giving them ongoing access to the electricity and gas supply, depending on the policies put in place by the competent public administrations in each particular case.
Since the end of July 2015, Iberdrola has signed 50 agreements for the protection of its customers with autonomous communities, municipal and provincial federations, city councils, NGOs and associations.
Ignacio Galán, chairman of Iberdrola, said that "the company is aware of the complexity and the difficulties facing many people in the current situation and so we have signed these agreements in Spain to ensure that electricity and gas continue to be supplied to economically vulnerable users. We are already protecting all our company's customers who belong to this group."
The protection, which covers 7.35 million of Iberdrola's residential customers in this country, applies to all consumers who have contracted the supply of electricity and/or gas to their normal home from the company and are considered to be customers in vulnerable circumstances.
Iberdrola Group's General CSR Policy
This unwavering commitment by Iberdrola, which is part of its broader commitment to the principles of solidarity and service to the community, comes in response to its approval and application in 2015 of a procedure to protect its economically vulnerable customers in Spain. It is in line with the Group's new General Corporate Social Responsibility Policy:
https://www.iberdrola.com/wcorp/gc/prod/en_US/corporativos/docs/general_corporate_social_responsibility_policy.pdf
The goal of this policy is to set out the basic principles and the general framework of action for managing the corporate social responsibility practices undertaken by the company. It is also intended to serve as the basis for integrating social responsibility in the Group's business model and strategy.