News Back
11/11/2022
Ignacio Galán on Bloomberg TV: "The United States provides a predictable, stable and attractive framework"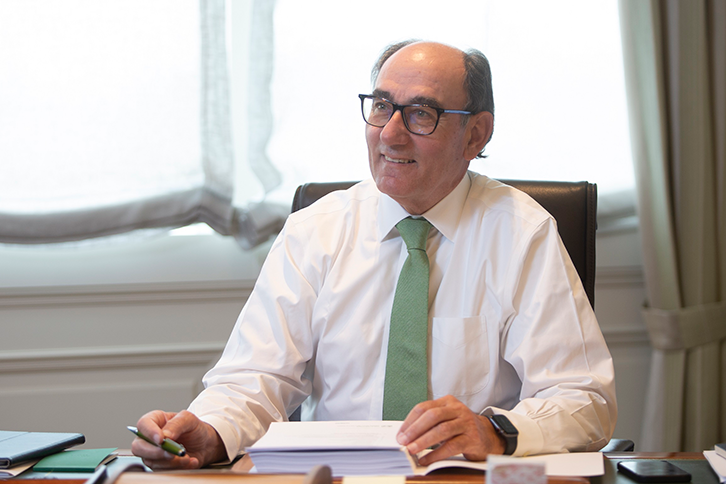 Iberdrola's executive chairman breaks down the company's outlook for the period 2023-2025 on the international business television channel
Ignacio Galán explained in a live interview with Bloomberg TV that Iberdrola will focus on growing its electricity grids over the next three years, thanks to record investments of 47 billion euros, with which it also seeks to expand green energy sources.

The bulk of these investments will go to the United States, a country that "provides a predictable, stable and attractive framework" and where the group has a significant presence, the Iberdrola chairman added.

In this regard, Galán recalled that the group distributes electricity in New York, Connecticut, Massachusetts and Maine and that it has an important agreement with PNM Resources in New Mexico and Texas. In addition, "we are one of the three largest renewable energy companies in the country" with a presence in 23 states, he said.

In his opinion, "the opportunities that the United States offers at the moment are great". Among others, he mentioned the incentives for electrification, materialised through support for green hydrogen projects, sustainable mobility and grid expansion.

In relation to windfall profits, he said that "it makes no sense to ask companies that do not have excess profits to contribute".
"It is clear that oil and gas companies do make these profits," but the cost of producing these fossil fuels or refining them does not grow as much as prices, he said.

In this respect, he assured that Iberdrola is investing in grids, a regulated activity, because it is the basis for providing good service to the public and incorporating more renewable energies, in order to reduce dependence on fossil fuels.