News Back
23/03/2017
Topping the '2017 All-Europe Executive Team' ranking issued by the prestigious publication Institutional Investor
Ignacio Galán, Best CEO among European utilities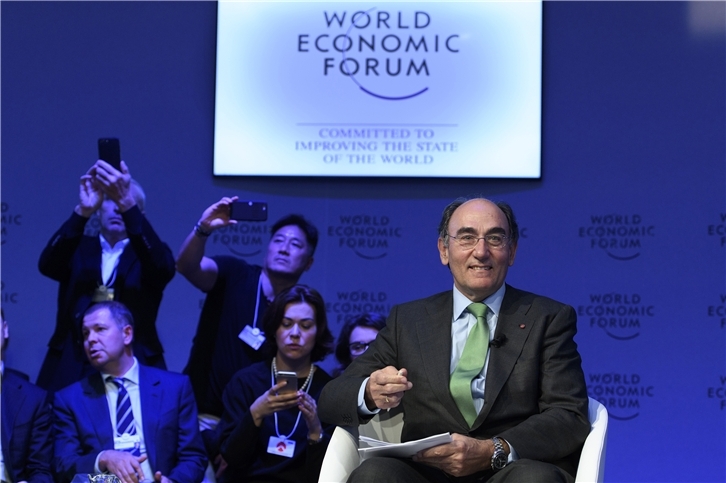 Iberdrola's CFO, José Sainz Armada, was also ranked as Best CFO within the same category
The company was also selected as having the Best Investor Relations team in the industry
The Chairman of Iberdrola, Ignacio Galán, has been named as Best Chief Executive Officer (CEO) within the Utility category in the latest All - Europe Executive Team roster issued by the prestigious Institutional Investor Research Group.
Galán was voted for by over 2,600 buy side investors and sell side analysts globally, including around 800 companies from the financial services industry.
Analysts participating in the survey also selected Iberdrola as being the Best Investor Relations (IR) company among all European utilities, with José Sainz Armada, earning first place as Best CFO. The company's Investor Relations Director, Ignacio Cuenca, captured Best IR Professional.
In addition, the group topped the ranking for Best Website and Best Investor Day among European utilities.
To vote for the best companies, survey takers are asked to assess issues such as transparency of financial reporting, dissemination of relevant information by companies as well as quality and depth of the answers provided in the questionnaires.
The 2017 All-Europe Team ranking published by Institutional Investor contains seven broad categories: Basic Materials; Consumer; Energy; Financial Institutions; Industrials; Pharmaceuticals & Health Care, and Technology, Media and Telecommunications. Whereas the Energy category itself is broken down into three subsectors, namely Oil & Gas Exploration & Production; Oil Services, and Utilities.