News Back
13/10/2020
Nasdaq welcomes Iberdrola as the first Spanish issuer to join the sustainable bond network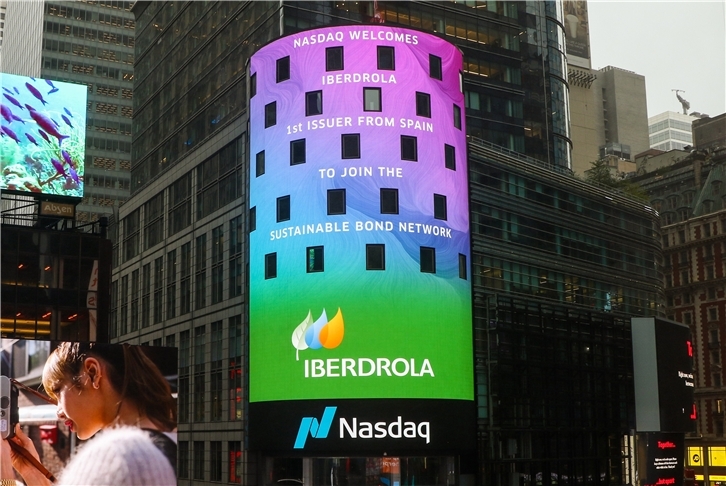 Iberdrola becomes the first Spanish issuer to join Nasdaq's sustainable bond network. The Nasdaq Sustainable Bond Network (NSBN) brings together a number of issuers, providing standardised information on their financial frameworks and the principles they apply (GBP and ICMA, for example), as well as data on the impact that each has on sustainable development goals. The network has proved to be a powerful tool for investors, giving them information and solutions that allow them to conveniently add data to their portfolios via a single platform.
The Iberdrola chairman Ignacio Galán said: "As the main issuer of green bonds and provider of renewable energy, Iberdrola supports sustainable finance as a way of speeding up energy transition, along with any other initiative that seeks to tackle climate change, such as the NSBN."
Iberdrola plays an active role in the fight against climate change through sustainable funding. In 2014 it became the first Spanish company to launch green bonds and was the world's largest issuer of such instruments in 2016 and 2017. Iberdrola currently has 11.4 billion euros of green sustainable financing through capital markets as of June 2020.