Manage your subscriptions quickly and easily
We offer you two types of subscriptions
SUBSCRIPTIONS FOR SHAREHOLDERS AND INVESTORS:
Get the fullest and most up-to-date company information conveniently and as often as you want.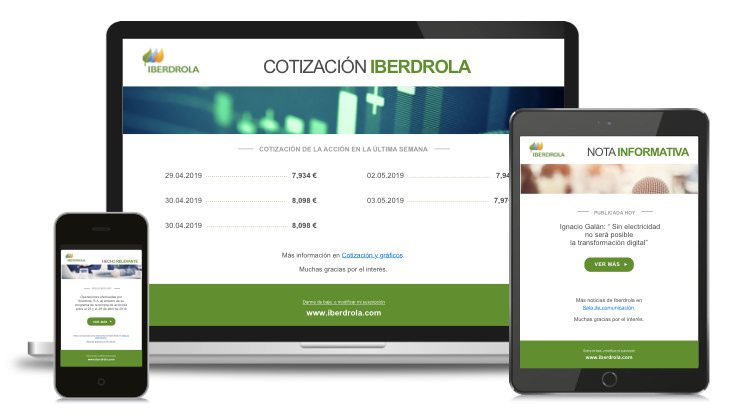 The Iberdrola group's subscription service offers you the possibility of receiving the following communications by e-mail:
Iberdrola on the Stock Exchange (closing share price)
Notifications sent to CNMV
Press releases
To start enjoying this service, all you have to do is register in the Shareholder and Investor Subscription Center.
NEWSLETTER
Through our fortnightly Newsletter you will receive by email the most relevant and current content about sustainability, innovation, culture, talent and social commitment. What are you waiting for to subscribe?