News Back
20/10/2021
Ignacio Galán meets the UK's prime minister, Boris Johnson, at the Global Investment Summit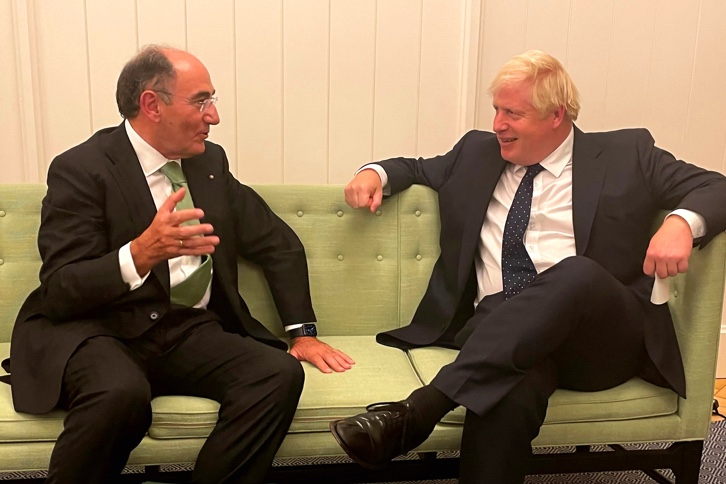 Iberdrola chairman Ignacio Galán met bilaterally with the UK prime minister in the context of the Global Investment Summit taking place in London. The conference was also attended by figures including Bill Gates and the senior executives of BlackRock, Larry Fink, and JP Morgan, Jamie Dimon.
Galán shared their investment plans in the country with Boris Johnson, which includes 6 billion pounds assigned to the East Anglia Hub marine wind farm.
This new investment package is in addition to a record investment of 10 billion pounds foreseen by the group in its 2020-2025 plan, which will double its renewable generation capacity and drive decarbonisation in the UK. Boris Johnson thanked Iberdrola for its commitment to the United Kingdom and its contribution to decarbonisation and improving the quality of service in the country.