News Back
22/11/2021
Iberdrola hosts the captains of European industry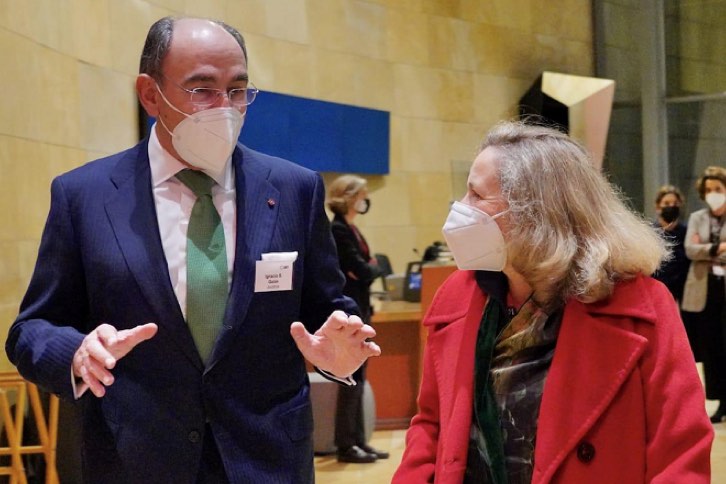 The chairman of Iberdrola, Ignacio Galán, welcomed the vice president of the government, Nadia Calviño, as the main representative of the Spanish government to a dinner held with the CEOs of 60 of Europe's leading industries — members of the European Round Table for Industry (ERT) — which met this week in Bilbao.
The plenary session of the ERT was attended by HR King Felipe VI and sought to join forces to address the great challenges of competitiveness facing the European industrial sector.
The productive conversations between Basque institutions, the Spanish government and the European executives will give impetus to their efforts to drive the economic recovery.
Galán has made Bilbao the industrial capital of the world, opening the doors to investment in the territory. In this regard, Spain and Iberdrola acted as hosts and positioned Spain as the centre of industry.